Equipment Breakdown and Supply Risks of BIL Projects
The Bipartisan Infrastructure Law (BIL) provides critical funding for essential upgrades to our nation's infrastructure. Since the law's passing, experts are sharing their views on how the BIL could affect the construction and manufacturing industries. What they have largely left out of the conversation is how it may impact other sectors.
As a provider of equipment breakdown coverage, it is important for you to consider that BIL-funded projects could place extra stress on supply chains, labor markets and our nation's power grid. This could result in more frequent equipment breakdowns, longer disruptions in operations and higher recovery costs. Businesses and their insurers can benefit from working together to prepare for these potential risks.
Competition Could Increase Equipment Breakdown Risks
BIL-funded improvements to American transportation, communications, water supply and energy networks offer profound long-term benefits. Yet the sheer volume of infrastructure projects that are expected to break ground in the coming years could exacerbate supply chain disruptions and skilled labor shortages, making the return to "business as usual" unlikely any time soon.
The increased demand for machinery and materials could mean less availability, longer lead times and higher costs – leaving the same businesses that already compete for essential resources pitted against those awarded BIL-funded contracts as well. The effort and expense to acquire equipment, as well as the parts and labor to maintain and repair it, could potentially rise drastically as a result.  
Copper is a resource of specific concern because it is required for manufacturing the electrical components used in many types of equipment. Copper reserves may be depleted as an unintended consequence of BIL-backed investments in clean energy. Once production of electric vehicles and charging stations, solar panels and other copper-dependent products and parts ramps up, the demand for copper wire could escalate. 
Equipment failures can be financially devastating, even under normal conditions. If further shortages of new and replacement equipment and parts – particularly copper-reliant ones – are seen over the next few years, it could take longer and may cost more than expected for the equipment owners you insure to recover from an equipment breakdown.
Consider these hypothetical increased costs:
A building owner assisting displaced tenants for months rather than weeks after an electrical or HVAC system failure.
A manufacturing company missing contractual deadlines due to excessive delays on parts to fix damaged production-line machinery.
A homeowner paying higher prices for parts and labor to repair a hot water heater as skilled laborers and materials are diverted to BIL-funded projects.
A pharmacy unable to replace a damaged temperature-regulating sensor in time to keep refrigerated inventory from spoiling, leaving patients without critical medications.
Power Quality and Reliability Issues Could Leave Equipment More Susceptible to Breakdowns
Fueled by public and private desire for more sustainable sources of energy and greater resilience against extreme weather events and cyberattacks, modernization of our nation's power grid is an important provision of the BIL. Though the future looks bright, increased demand on existing infrastructure to support BIL-funded projects could place significant strain on the current system. This could include impacts on the quality and reliability of electricity and other current sources of power.
Work on American infrastructure will last well into the next decade. During this time, machinery owners and equipment breakdown coverage providers might expect and prepare for a rise in the frequency and severity of equipment-damaging electrical spikes, surges, dips, arcs and power outages – particularly in warmer climates and times of year. Regular inspection and maintenance of equipment and the energy sources powering them will be critical to minimizing the risks associated with a breakdown – especially if downtime is prolonged by difficulty securing the materials and skilled labor required to make repairs.
The "dirty" power problem could persist even once improvements are complete. From EV charging stations to solar, wind and hydro power, BIL-backed investments in renewable energy will mean more electric cars plugged into the grid and more variability in the ways energy gets generated and delivered. If increasing demands place greater stress on the system, power reliance and quality issues may be affected in unpredictable ways. The updated infrastructure may be as prone to outages and equipment-damaging electrical events in the future as it is today.
Scarcity of Semiconductors Makes It Harder to Find Replacement Parts
Most operations rely on technology, from laptops and cellphones to robotics and 3D manufacturing equipment. The semiconductors used to make and maintain these machines have been in short supply since the pandemic and could become harder to acquire and more costly if BIL-funded projects increase demand.
If the equipment owners you insure have trouble getting semiconductor-reliant machinery and materials, the resulting downtime from a breakdown could last longer and cost more. Meanwhile, product quality could decline if parts manufacturers rush production to fill new and backlogged orders. This potentially creates a scenario in which available semiconductors may be less reliable and less secure. And if that were to happen, equipment may become even more susceptible to breakdowns and cyberattacks, perpetuating a cycle of risk.
Count on BoilerRe for Industry-leading Reinsurance Solutions
The equipment owners you insure rely on you to navigate emerging and evolving risks, including those associated with the Bipartisan Infrastructure Law. BoilerRe can help your equipment breakdown policyholders understand how to prevent equipment breakdowns in the first place and mitigate the impact of damages and downtime should they happen. With our full-service, client-focused approach and engineering expertise, we offer innovative reinsurance solutions to maximize the financial performance of your book of business while minimizing risk.
To learn more about our industry-leading equipment breakdown reinsurance products and services, contact your dedicated BoilerRe client services manager today.
Sources
H.R.3684 – Infrastructure Investment and Jobs Act, 117th Congress (2021-2022) – https://www.congress.gov/bill/117th-congress/house-bill/3684/text
Whitehouse.gov content, "Build Back Better" – https://www.whitehouse.gov/build
A Guidebook to the Bipartisan Infrastructure Law for State, Local, Tribal, and Territorial Governments, and other Partners, May 2022 – https://www.whitehouse.gov/wp-content/uploads/2022/05/BUILDING-A-BETTER-AMERICA-V2.pdf
Fact Sheet: Securing a Made in America Supply Chain for Critical Minerals, Feb. 22, 2022 – https://www.whitehouse.gov/briefing-room/statements-releases/2022/02/22/fact-sheet-securing-a-made-in-america-supply-chain-for-critical-minerals
Travelers Institute Webinar: Insuring the Rebuilding of America: What's in the $1.2 Trillion Infrastructure Law? What Will It Mean for the U.S. Economy?, Travelers Institute, Dec. 15, 2021 – https://www.travelers.com/travelers-institute/webinar-series/symposia-series/infrastructure
More Trending Topics to Explore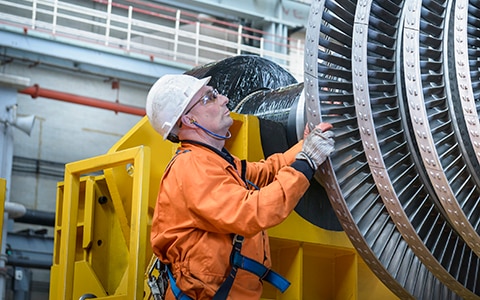 Here's what you should know and do to manage the potential equipment impacts to skilled labor from the Infrastructure Law.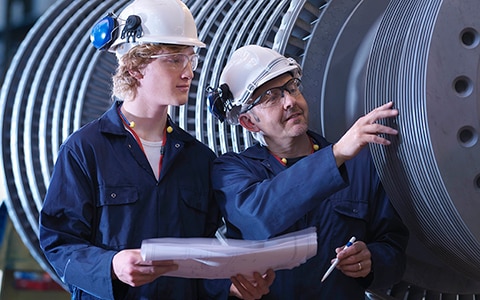 Material shortages, labor market disruptions and power quality issues could worsen once BIL-funded work on American infrastructure begins.