Commercial Auto Insurance vs. Personal Auto Insurance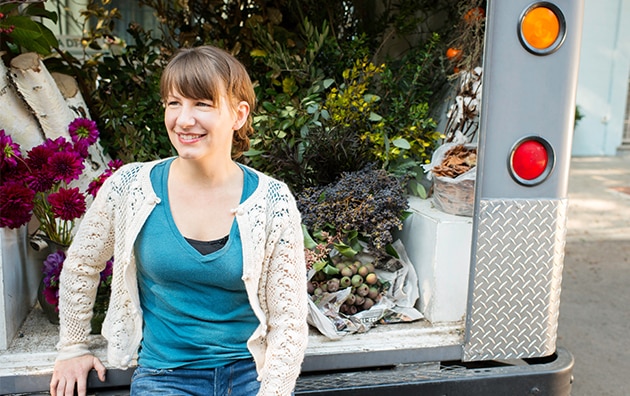 When do you need a commercial auto insurance policy or a personal auto insurance policy? The answer depends on a number of factors, such as the type of vehicle, purpose of the driving and who holds the title.
Here are six questions that can help you determine whether you need a commercial auto insurance policy, a personal auto insurance policy, or both.
1. What Kind of Vehicle are You Insuring?
The type of vehicle you drive is one of the main criteria to consider when comparing personal auto insurance with commercial auto insurance. If you operate a vehicle that has a very specific business purpose, then you may require commercial coverage. A flatbed truck used in a towing business, for example, would typically require a commercial auto policy. Certain commercial vehicles may not be eligible for personal auto policies.
2. How Do You Use the Vehicle?
A pickup truck may be used for business or personal purposes. Figuring out whether that truck belongs on a commercial auto policy or personal auto policy depends on how it's used. If the truck is used exclusively to transport employees or materials for a business, the vehicle should probably be on a commercial auto policy. A truck used primarily as a family vehicle that is also occasionally used to transport business clients or to run business errands could be covered under a personal auto insurance policy. But sometimes even occasional business use might not be covered on a personal policy.
3. How is Ownership of the Vehicle Titled?
In some cases, the type of insurance you'll need would be determined by how the vehicle is titled. The title document reflects ownership of the car or truck. If your business is incorporated and you choose to have the company own the vehicle, a commercial auto policy would likely be the best fit since the corporate entity – and not the individual – owns the vehicle.
4. How Much Liability Insurance Will You Require?
General contractors often have questions about liability coverage related to vehicles used for work purposes. If you're using a vehicle in a business capacity, any general contractors you work with or customers you engage may mandate that you carry high liability limits on your auto insurance policy. In many instances, the limits requested by a third party may be much higher than the maximum limits available through personal auto coverage. A commercial auto policy may offer higher liability amounts to satisfy such contractual demands.
5. Who Drives the Vehicle?
You may be a one-person operation, or you may have employees who travel from customer to customer or worksite to worksite. When you're regularly supplying employees with vehicles to fulfill their job duties, that may constitute commercial use, and a commercial auto policy might be in order.
6. Do You Expect to Insure Family Members?
One of the biggest differences between commercial auto insurance and personal auto insurance is the extension of coverage to family members. A personal auto policy extends broader coverage to family members in more circumstances. A commercial auto insurance policy may cover family members only when driving or occupying the insured auto. So, identify whether personal coverage for family members beyond use of the insured auto is desired to determine which type of policy is appropriate.
How Commercial and Private Auto Insurance Sometimes Cross Over
To understand how commercial and private auto insurance policies may sometimes be intertwined, consider the following examples:
A self-employed tow truck operator owns a flatbed truck, titled in the individual's name, that is almost always used to rescue and transport disabled vehicles. The owner/operator might drive the truck to the grocery store on occasion, but the vast percentage of the vehicle's use is geared toward business. Although used for business and personal purposes, a personal auto policy may not extend coverage to this vehicle because it's clearly designed and manufactured for, and primarily used for, its intended commercial use.
A florist who owns a pickup truck may use the truck to run errands, take vacations and drive to other activities. That vehicle could be parked in a personal driveway or home garage, and children or friends might drive it occasionally, with permission. There may even be a spouse who commutes to work with the vehicle. From time to time, the pickup may be used to run work errands, and while such trips entail business use, they only account for very minimal mileage each year. Under these circumstances, insuring that truck on a commercial auto policy may not be necessary, as the owner predominantly uses the vehicle in a personal capacity.
What's Right for You?
If you have questions regarding your unique situation, an independent agent can help you ensure that the insurance program you select is tailored to your needs. Travelers can offer coverage options for both personal auto insurance and commercial auto insurance, as well as excess liability coverage and excellent claim capabilities.
This material does not amend, or otherwise affect, the provisions or coverages of any insurance policy or bond issued by Travelers. It is not a representation that coverage does or does not exist for any particular claim or loss under any such policy or bond. Coverage depends on the facts and circumstances involved in the claim or loss, all applicable policy or bond provisions, and any applicable law. Availability of coverage referenced in this document can depend on underwriting qualifications and state regulations.
More Prepare & Prevent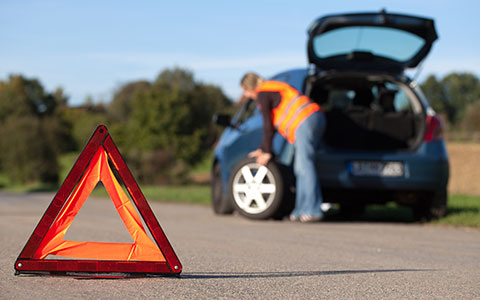 How you handle a tire blowout can make a difference in preventing an accident. Learn tips for handling a tire blowout, tire blowout causes and more.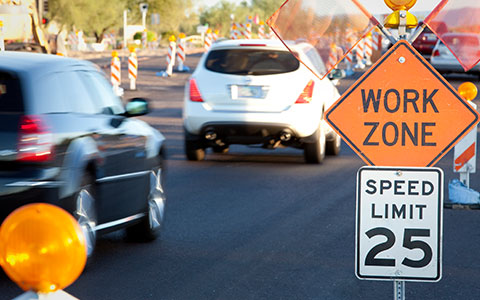 Many auto accidents happen in work zones. Follow these safe driving tips to help avoid roadwork accidents.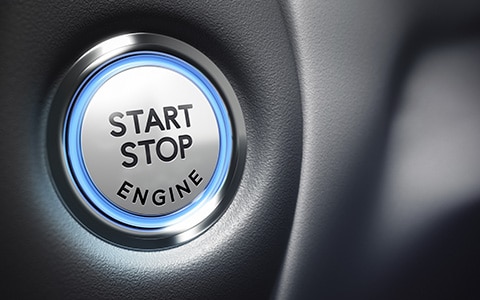 A formal fleet safety program can help maximize fleet efficiency, enhance safety, and more.