Reduce Large Casualty Cost of Risk
Identifying opportunities to lower costs, mitigate risk and protect your business is our business. Anticipating your needs, delivering actionable insights that propel businesses forward and keeping you informed and involved are just a few things we do well. Our people, data, service and expertise combined deliver results that matter.
Strength in Numbers
Delivering on our promises and achieving results is why we're the nation's largest workers compensation carrier1 and one of the largest writers of casualty insurance, including commercial general liability and automobile insurance. Partnership is more than just a collaboration; it's a commitment to being there to help you confidently problem-solve and weather difficult times. We invest in teams of skilled, knowledgeable professionals and innovative tools and resources to help you mitigate losses and manage your cost of risk.
Investments in Talent
Our underwriters work to understand your business with long-term decision making and effectiveness.
On-site, Online and On-Demand Services
Travelers Risk Control is an innovative provider of cost-effective risk management services and products, providing in-person and online consulting along with interactive tools and training through smart technologies.
Expertise-Driven Performance
Our Claim professionals are dedicated to providing injured employees with the care and resources they need to reach an optimal medically appropriate outcome.
Travelers Medical Advantage®
Taking an integrated approach to medical management with Travelers Medical Advantage can help prevent losses, mitigate medical costs and lead to optimal outcomes for customers.
ConciergeCLAIM® Nurse
For an employee who is injured at work, navigating the workers compensation claim process can be confusing. An injured employee meeting with a Travelers ConciergeCLAIM Nurse provides the injured employee with a better understanding of the claim process and an explanation of next steps.
Evolving with Data
Digital technologies, data and analytics are swiftly changing the insurance landscape. From automated social listening to our ever-growing database of legal analytics, Travelers invests in technology to evolve, educate and inform.
Risk Management Information System (RMIS)
RMIS can help drive down costs and positively impactive results. With the e-CARMA® analysis tool, Travelers is able to deliver a contemporary and comprehensive approach to the interpretation of risk management and insurance information to help customers make effective and informed decisions.
Travelers Early Severity Predictor®
Helping identify injured employees at a higher risk of developing chronic pain allows for earlier intervention.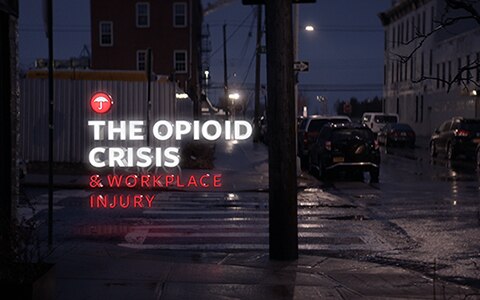 This video explores the impact of the opioid crisis, and how preventing chronic pain can help injured employees avoid addiction.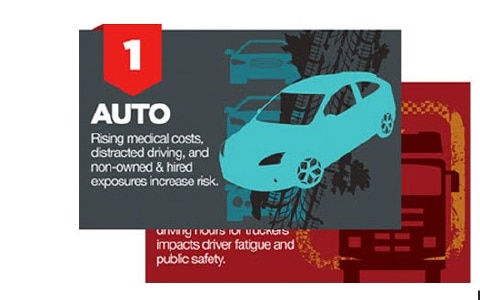 Learn about 6 trending facts contributing to today's catastrophic liability risks.
1 National Association of Insurance Commissioners (NAIC)