Casualty Solutions
Rigor and reinvestment are deeply imbedded in our culture at Travelers. From the smallest transaction to our own corporate finances, we believe in doing things right.  Every time. Our size and stability allows us to continually seek new ideas, develop new products and find new ways to serve our customers.
Bundled
Bundled programs consist of Travelers insurance, excess/aggregate risk transfer and claim services. Options include deductible or retrospectively-rated plans, both with closeout options, baseball retro, corridor deductible arrangements and single parent captives. Integrated Claim, Risk Control and management information best practices and tools can drive significant reductions in an organization's loss costs.
Drawing on extensive research, innovation and years of experience, we offer: 
Workers Compensation
General Liability 
Auto Liability
Umbrella/Excess Liability
Unbundled
Travelers' unbundled individual risk transfer products offer retrospectively-rated plans, deductibles or self-insured retentions. With more than 30,000 program years under our belt, we have seen most of what's possible and have become skillful in claim circumstances our clients may only see once in a career.
Group Captives
Travelers has been actively engaged in the captive business for more than 30 years. Our dedicated Specialty Group Captive business delivers casualty solutions for group and association captives with the flexibility to offer products on a bundled or unbundled basis. Whether you choose to have your claims serviced by our outstanding claim organization or seamlessly integrated from your preferred service provider, each policy issued by Travelers and reinsured by your captive carries the strength of Travelers' superior financial ratings.
Claim Service Only
Constitution State Services LLC (CSS) specializes in delivering customized claim administration services for self-insurers and for customers who purchase services on a contract basis. CSS offers all the  benefits of Travelers' disciplined approach to claim management and the experience of handling a wide variety of casualty claims that only a carrier-owned, third-party administrator can bring.
Related Products & Solutions
Travelers provides an extra layer of protection with monoline umbrella and excess liability through our Travelers Excess Casualty unit.
Travelers offers tailored property protection solutions for high value, complex risks across a wide array of industries.
Provides organizations of all sizes coverage to help protect against data breaches and other fast-evolving cyber exposures.
Insights & Expertise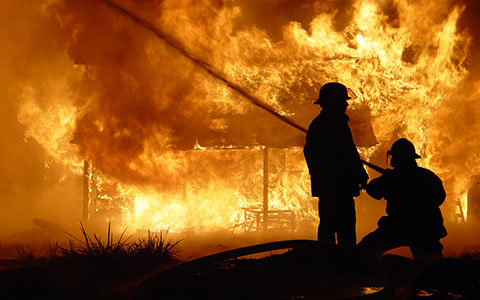 Underinsurance can greatly impair, or even bankrupt, a business trying to recover from a major loss.
A process for employee engagement and support that focuses on safety and wellness can help with job retention and help promote wellness.
Injury management can help get your workers back on their feet after an injury.
Help prevent distracted driving accidents in your business by creating and enforcing a mobile phone use and distracted driving policy.
Related Services
We have one of the largest Risk Control departments in the industry, and our scale allows us to apply the right resource at the right time to meet customer needs.
Our knowledgeable Claim professionals will respond to your needs with speed, compassion, integrity and professionalism. It's our business to help keep you in business.