The Way We Work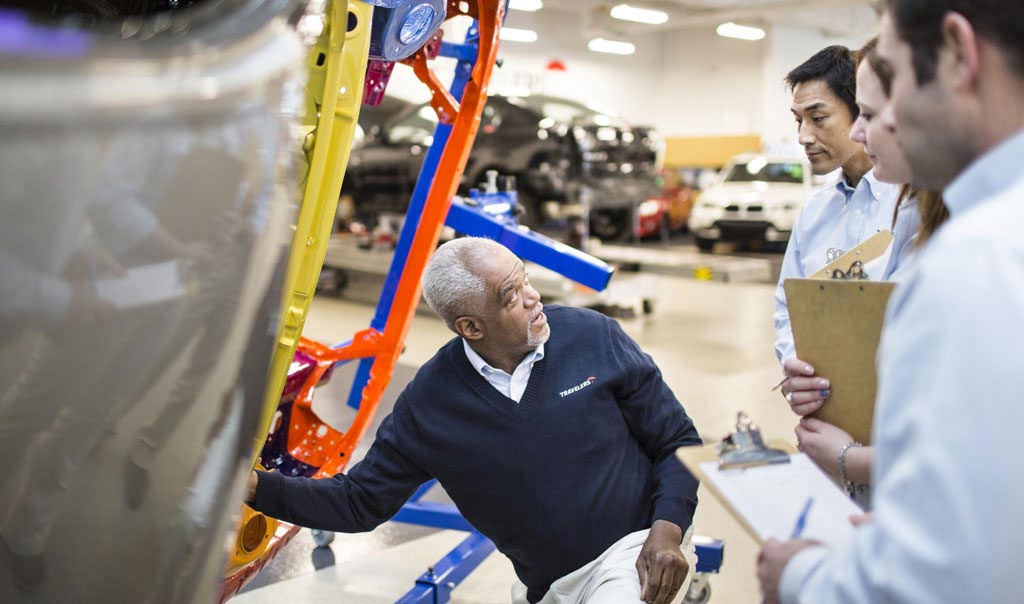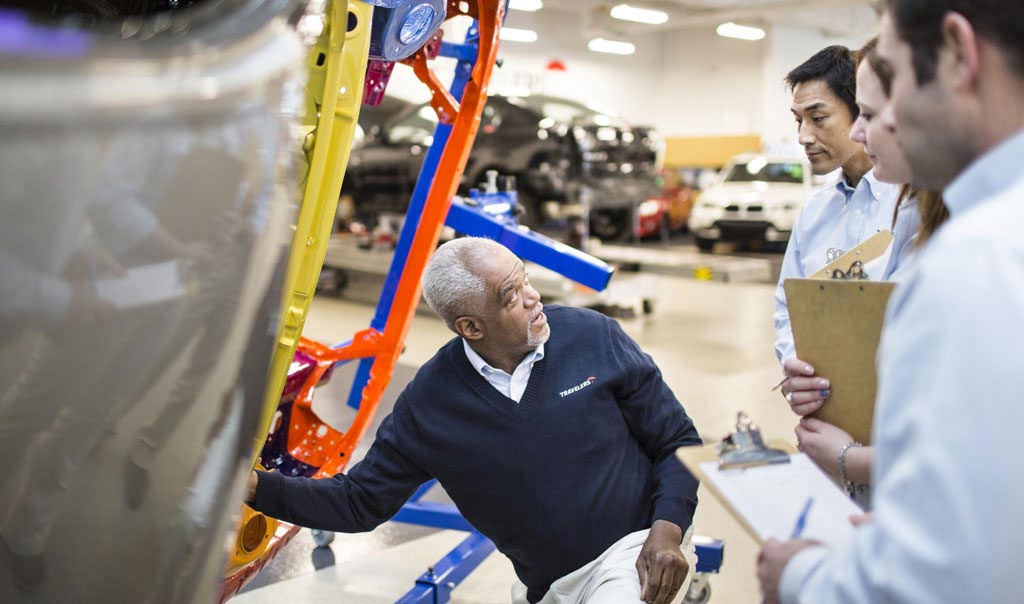 Travelers Risk Control is an innovative provider of cost-effective risk management services and products. Our knowledgeable risk control professionals work with customers to help them impact their loss experience and overall loss costs.
We provide our customers with onsite consultations—conducting assessments and service visits and building face-to-face relationships as a trusted advisor in addressing their safety needs.
In addition to our effective onsite consultation approach, we leverage both virtual technologies and online interactive tools to provide our customers with 24/7 access to our risk expertise.
On-Site Consulting
Our talented staff conducts approximately 120,000 consultations annually. During these consultations, we work closely with our customers to help them develop risk management strategies.
Some of the on-site activities we offer include:
Risk assessments – we help our customers to assess exposures that have previously resulted in claims or could cause future losses. We try to focus on the "vital few"—those items that will have the greatest impact in the shortest period of time.
Specialist's consultations – we deploy consultants that have unique skill sets to help customers manage specific exposures, in areas such as fire protection, product liability, transportation, industrial hygiene, ergonomics, equipment breakdown and injury management.
Safety training and education – in addition to our online training resources, we offer virtual Safety Academies on a range of topics throughout the year.
Online
In addition to onsite services, we offer a secure customer website—a 24/7 resource for safety and risk management information and educational events.
Travelers Self-Assessments: web-based self-assessments designed to help our customers evaluate their safety program, find gaps and to provide our customers with guidance and resources to help fill those gaps.
Education and Training: a wide selection of virtual Safety Academies and self-paced computer-based training courses, many provided at no cost.
Access to a multitude of risk control resources, including technical guides, sample programs, assessments, checklists, training materials and supervisor talks.
On-Demand
Our Risk Control On-Demand® consultations provide an easy method for our customers to interact with our Risk Control consultants regarding their risk assessment needs. By utilizing screen share technology, our customers can share videos, photos or other media with a consultant. During the online session, our consultants can offer possible solutions and recommend specific Risk Control resources to help manage exposures.
By utilizing Risk Control On-Demand, our customers can gain access to our safety consultants regardless of location while having an option to bring employees at multiple locations into a real-time virtual conversation. By tailoring our consultative approach to the amount of time our customers have to devote to the conversation, we can bring the right expertise in the right way to best help our customers.