Risk Management Solutions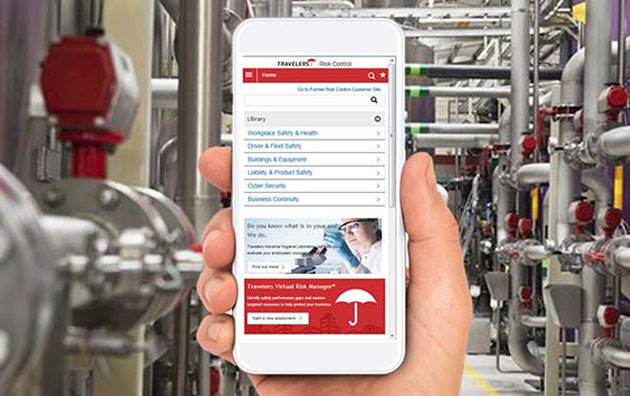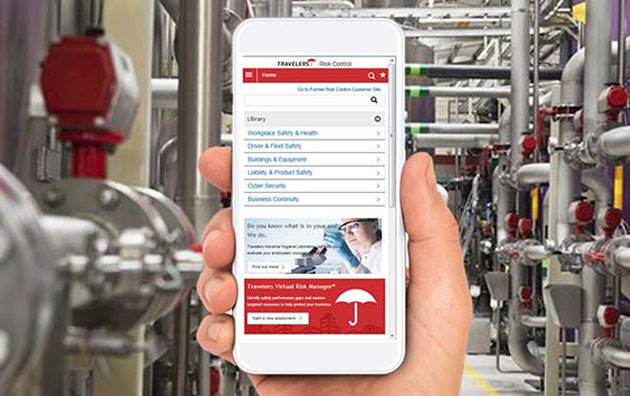 Our risk control professionals visit new businesses everyday and that experience provides Travelers with a window into common risks in your business. It also provides insight into what threatens your home.
We are committed to sharing what we learn from our thousands of customer interactions every year by making available a rich collection of risk management solutions including articles, guides, assessments and training offerings available 24/7, online on our Prepare and Prevent public website and our Risk Control Customer Portal.
Prepare and Prevent
We also provide a public website, Prepare and Prevent which outlines exposures along with some controls to encourage people to take action to protect their businesses and households.
Prepare and Prevent provides a high-level visual introduction to a broad range of risk topics, serving primarily as a place that answers questions or provides information for people searching for risk management solutions and resources. We understand the day-to-day operation of businesses and the day-to-day issues of running and maintaining a home or vehicle. Go to our Prepare and Prevent website.
Risk Control Customer Portal
Our primary resource for customers is our Risk Control customer portal. It is both a tool box and a collaborative learning site supporting the execution of our business insurance customers' safety and risk control strategies.
Customers can now easily find the resources and tools they need by searching the site's extensive library of safety resources by a specific topic, industry or risk. The site allows users to:
Easily search and navigate more than 1,000 risk management tools and resources;
View and participate in training programs;
Conduct self-assessments and implement action plans using the Travelers Self-Assessments;
Create inspection checklists to help monitor, track, and aggregate data on specific risks; and
Access and view your Travelers correspondence.
The new Risk Control customer portal also was designed with the ability to be viewed on either a desktop computer, tablet or mobile device.
To access the site, users can log in with their User ID and Password at  MyTravelers.com/RiskControl.