Education and Training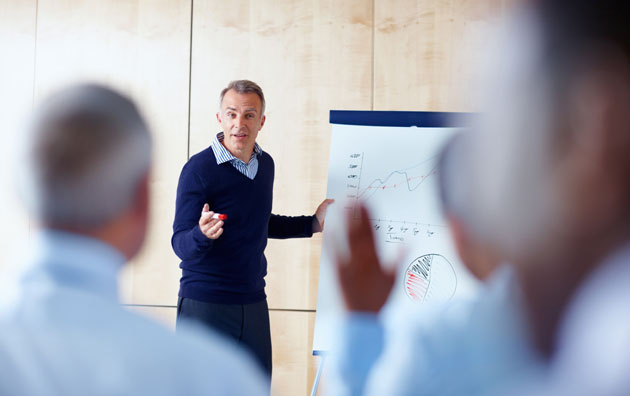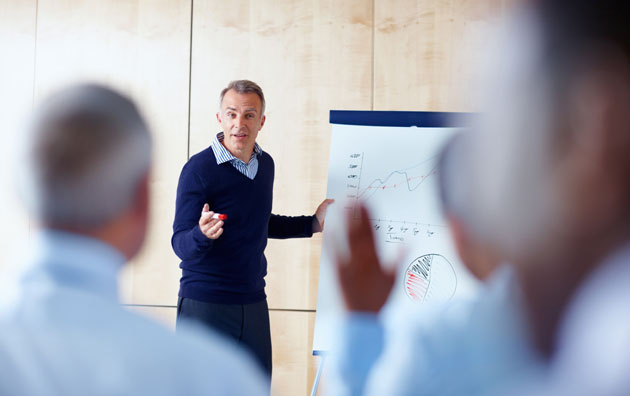 The recipe for working safely is to combine equal parts learning, doing and coaching. An important element in building a strong safety culture and driving the right work behaviors is providing the right educational resources and instructional events for your employees. We at Travelers are committed to sharing our expertise with our customers and providing them with effective training resources.
Travelers offers a breadth of industry leading training services developed and presented by specialists in a number of areas, including transportation safety, ergonomics, industrial hygiene and property protection. Our education approach is to leverage interactive tools that align with adult learning. We also provide applied learning in various technical areas through onsite and online virtual classroom settings.
Many of our programs include skill building exercises that emphasize applying the classroom learning on the job. Our consultative training approach includes preparing the client for the training and follow up to support the implementation of training.
Classroom Training
Travelers sponsors approximately 200 classroom workshops, held at centralized venues across the country annually. Our network of safety professionals also delivers over 1,900 customized training sessions each year at customer site locations as part of supporting our customers' safety efforts. We have industry specific offerings in areas such as oil and gas, public sector, manufacturing, retail, healthcare and construction.
Online Training
In support of our customers' regulatory general safety training needs, we offer our customers access to our library of over 350 safety training videos. Our customers see value in these resources and stream over 11,000 videos annually.
Webinars
Travelers offers over 40 webinars each year to our customers. Over 20,000 customers attend our webinars each year, and 91% of the attending customers comment that they can apply their learnings to improve workplace safety.
Some of our webinars topics include:
Business Continuity Planning
Developing Transitional Duty Task Banks
Crane Safety Series
Driver Management Quick Tips Series
Job Safety Analysis (JSA)
Travelers Workforce AdvantageSM
Customers can log in to our Risk Control Customer Portal to access all of our training resources.