Management and Professional Liability Insurance
Businesses face risks every day. Management and professional liability insurance is designed to protect you and your business against the potentially devastating costs of those exposures. Without adequate insurance protection, your clients, your reputation, your company and even your personal assets may be at risk.
Losses and lawsuits can come from any direction. You need a trusted advisor with the vision to help you anticipate those risks and determine the best coverage options for your business. Travelers can help protect businesses of all sizes with a full range of customizable management and professional liability insurance coverages.
Travelers Knows Management and Professional Liability Insurance
Travelers offers dedicated policies for private companies, public companies, nonprofit organizations, financial institutions and professional services, as well as managed care organizations, healthcare organizations and community homeowners associations. With Travelers, you'll find the coverage that fits your unique business needs, responsibilities and exposures. Choose either standalone coverage or a suite of coverages on a single policy. Travelers has the flexibility to adapt to you and your business.
Who Needs Management and Professional Liability Insurance?
Consider Management and Professional Liability insurance to cover the unique risks that your organization faces in the course of doing business. In addition to providing the peace of mind that your business is protected, proper coverage can also help give your business the tools and claim resources to respond to an incident. From employee-related issues to cyber risks, this suite of products can help companies get the coverage to compete in today's marketplace.
What is Management and Professional Liability Insurance?
Management and Professional Liability insurance refers to the suite of products that Travelers offers to help protect organizations from the risks of operating in the 21st century. Regardless of whether your company was at fault, these risks can come from customers, who perceive that you made a mistake that caused them financial loss or reputational harm, or from employees, who could claim that they were treated unfairly.
Management and Professional Liability insurance coverage from Travelers can help minimize the potential financial damage your business could incur when faced with such claims. Talk to your independent agent to learn more about your specific risks and which products may be right for your organization.
Select a Product:
CyberRisk insurance is designed to cover the costs associated with a cyber event or a security breach, including costs for forensic investigations, legal expenses and regulatory defense expenses and fines.
D&O Liability insurance helps cover defense costs, awards and settlements arising out of an actual or alleged wrongful act, including lawsuits brought against an organization's board of directors and/or officers.
This liability insurance provides coverage for defense costs and damages related to employment-related claims including allegations of wrongful termination, discrimination, workplace harassment and retaliation.
This insurance covers an employee benefit plan against losses caused by acts of fraud or dishonesty such as theft, embezzlement or forgery.
E&O insurance protects businesses and individuals against allegations of inadequate work or negligent actions.
This coverage protects against losses due to employee dishonesty, credit card forgery, computer fraud and theft, and the disappearance or destruction of property.
This liability insurance covers breaches for those involved in the management of a company-sponsored employee retirement or health plan.
This coverage is designed to protect against the actions of dishonest employees, protecting a financial institution's balance sheet, assets and stakeholders' investments.
This coverage provides for the financial and time-related costs you, your employees or members may incur when someone uses stolen personal information to commit a crime or fraud in your/their name.
This insurance typically covers payments to kidnappers or extortionists, loss of ransom in transit and other expenses incurred as a result of a kidnapping.
This coverage can help protect a nonprofit organization's mission and vision when allegations of wrongful acts are brought against the organization and its directors and officers.
This insurance helps cover the real and personal property that your financial institution owns, as well as the liabilities related to your operations.
This coverage is designed to protect all types of financial institutions and their directors, officers, and employees from claims relating to the rendering of professional services.
Insights & Expertise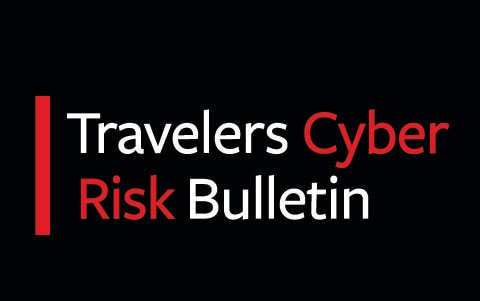 Learn about emerging threats, what steps a business can take to reduce ransomware risk and follow a timeline of an actual ransomware claim.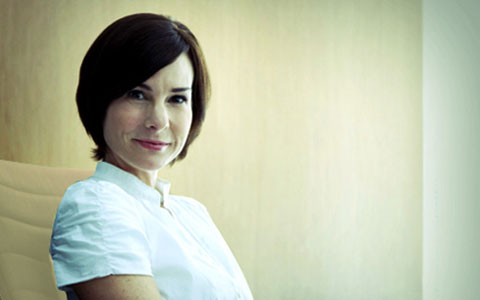 Fraud can happen in any organization.  Explore these cases to detect it and learn how Travelers can help protect your business.
Explore professional scenarios to uncover errors and learn how Travelers can help protect your business.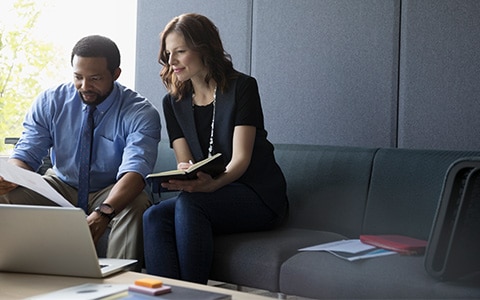 As a Travelers Professional Liability policy holder, you have access to a variety of resources designed to help you mitigate risk.