Distracted Driving: Zaadii's Unfinished Story
Zaadii fights for environmental justice as a lawyer by day and the superhero Z-Hawk by night. He's a protector, always doing what's right with the help of his friends and the guidance of his ancestors. Read the full comic here!
The Making of the Legend of Z-Hawk
We worked with award-winning DC Comics writer Gail Simone and acclaimed comic artist Jim Calafiore to create Zaadii: The Legend of Z-Hawk, which launched at New York Comic Con 2020. Watch the behind-the-scenes making of the video to see what went into bringing Zaadii's story to life.
[MUSIC PLAYING]
(SPEECH)
[RACHEL]
A person is never really gone. Their spirit, their personality, they're always going to still be around. Where the ripples go out, and they go out for eternity, and they never stop.

(DESCRIPTION)
[ON SCREEN TEXT]
Flagstaff, Arizona

(SPEECH)
[RACHEL]
Zaadii loved superheroes. Everywhere he went, he was wearing his cape.

(DESCRIPTION)
[ON SCREEN TEXT]
Rachel Cox
Zaadii's Mom

(SPEECH)
[RACHEL]
I think he really believed he was a superhero.

Zaadii is my only son. He had this super-curly wild hair that was like … that'd just go everywhere.

Zaadii was born within the Navajo Nation. He was very connected to his culture. His name is said to mean, "speaks with the power of gentle water." It is gentle water that carves canyons and moves mountains.

The day that I lost Zaadii, we were walking across the crosswalk, my daughter was in my left hand and Zaadii was in my right hand. When all of a sudden we were getting hit by a car. The driver was distracted and hadn't even noticed that they had hit somebody. I remember watching the EMTs cut off his superhero outfit and cut off his cape. And Zaadii died about 13 hours after he was hit. He died at the hospital.

Because of a distracted driver, I will never know what Zaadii would have grown up to be.

(DESCRIPTION)
[ON SCREEN TEXT]
In Zaadii's honor, we imagined his unfinished story.
Making him a superhero.

(SPEECH)
[GAIL]
If this particular boy who loved superheroes just about more than anything, had become one what would he have wanted to be like as a superhero?

(DESCRIPTION)
[ON SCREEN TEXT]
Gail Simone
Writer

(SPEECH)
[JIM]
Doing a comic book based on Zaadii is just the best way to honor him because he loved comics.

(DESCRIPTION)
[ON SCREEN TEXT]
Jim Calafiore
Illustrator

(SPEECH)
[JIM]
I was trying to find a way to include any kind of Navajo symbols into the costume. We wanted to honor the heritage as much as we could.

(SPEECH)
[GAIL]
We wanted to make sure that the fact that he was a protector, and he wanted to protect the environment and he would protect people, and Zaadii could end up saving someone's life. And there's nothing more superheroic than that.

(SPEECH)
[JIM]
The most important person in this whole process is how the family reacts to it.

(SPEECH)
[RACHEL]
Zaadii's comic book is about what his life could have been. And it allows his spirit and his energy to continue on. It's a gift, that's all I can say. This is such a gift. This project continues Zaadii's legacy by imagining and creating this life that Zaadii could have had.

(DESCRIPTION)
[ON SCREEN TEXT]
Distracted driving kills 7 people each day.
Leaving their stories unfinished.

(DESCRIPTION)
[ON SCREEN TEXT]
Launching at New York Comic Con
Read the comic at Travelers.com/zaadii 
Every second you take your eyes off the road to do another task, like text, read, reach over, groom or eat, can be dangerous.
You may be surprised to learn that cell phones and texting are just part of the problem when it comes to distracted driving.
While people assumed roads were safer, distracted driving increased during the pandemic. View this infographic to learn more.
More Unfinished Stories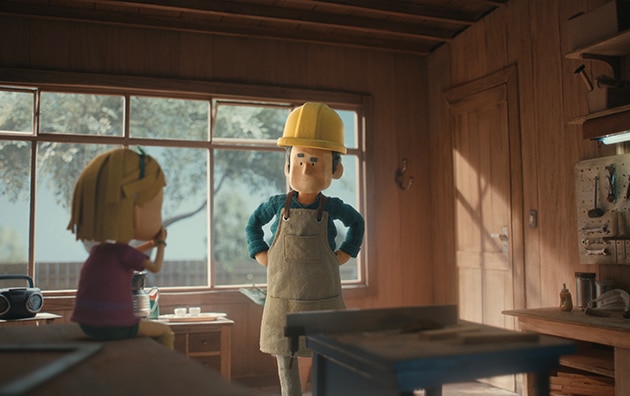 We honored Howard by bringing his Unfinished Story to life through imagining what could have been. Watch, share and please don't drive distracted.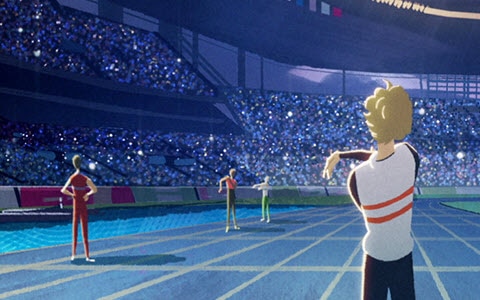 We honor Phil by bringing his unfinished story to life through imagining what could have been.