The Benefits of Drones in Agribusiness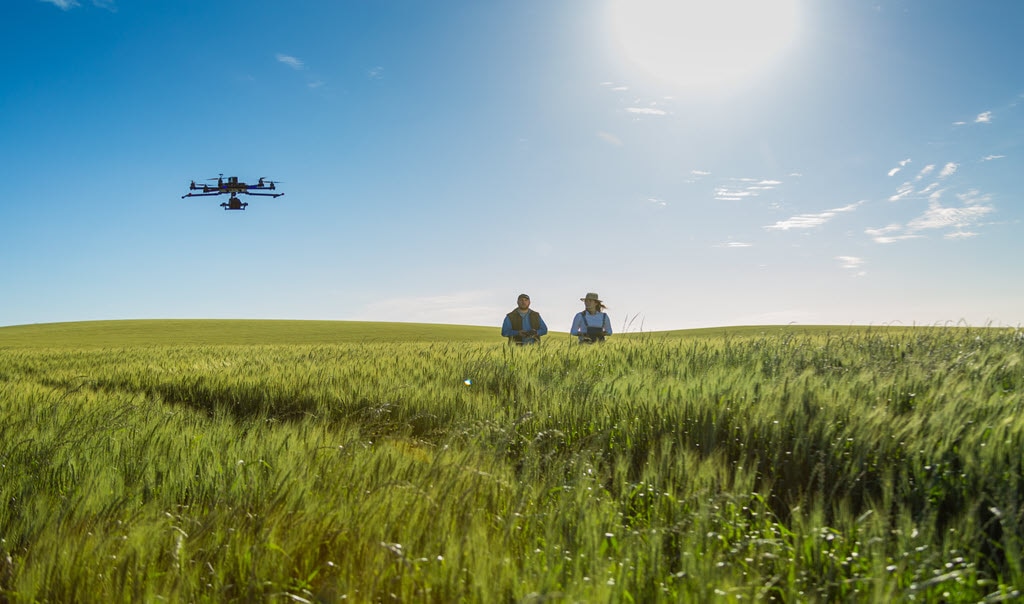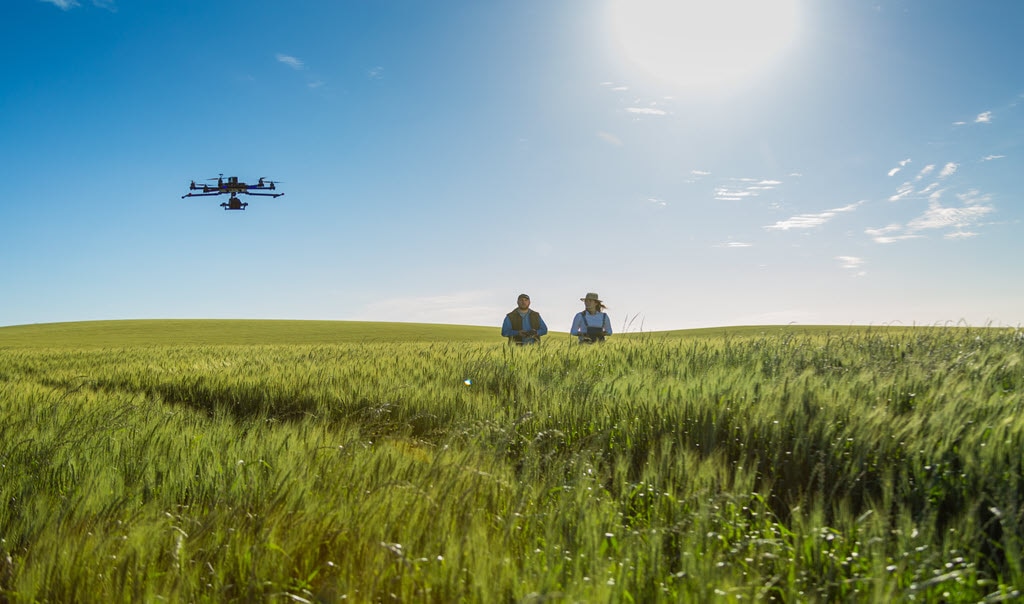 Productivity, efficiency and profitability are always top of mind in any agriculture business. That makes resource management critical. Supply has to meet demand. With risks from supply chain disruptions, weather, crop disease and other threats, farmers, ranchers and other small business owners in agriculture industries are increasingly turning to technology like agricultural drones for help.

Today, agriculture technology – often called AgTech – is transforming the agriculture industry through the use of tech innovations like high-resolution imagery, ground heat mapping and more.

Drones in agriculture have become a powerful tool for monitoring crops and livestock by delivering more expansive and higher resolution imagery and enabling more detailed data gathering.1

The Federal Aviation Administration (FAA) first granted exemptions for drone use in agriculture in 2015.2  Since then, agricultural drones (or "ag" drones) have become more sophisticated, even using 3D imaging to estimate crop height.3 With the continued growth of precision agriculture, farming drones have become a vital part of operations since drones rely on information technology for management and decision-making.
What Do Agricultural Drones Do?
Agricultural drones allow farmers to monitor crop and livestock conditions from the air to keep watch for potential problems and help optimize field management. There are several functions that farmers and other agribusiness owners can use agricultural drone services for, including:
Land imaging
Surveying topography and boundaries
Soil monitoring
Livestock movement and counting
Irrigation monitoring
Spraying needs
Collecting soil and water samples
Troubleshooting
Depending on the type of information or task required of them, various sensors, camera lenses, hooks, sprayers and even small buckets to collect samples can be attached to drones.4 Data gathered by the drone streams back to a tablet or computer, providing useful information and photos about land, crops and livestock.5
The ag drone market grew to $1.2 billion in 2020, and analysts expect it to reach nearly $6 billion by 2025.6
5 Ways Drones May Be Used in Agribusiness
There are several ways in which many farmers, ranchers and vineyard owners, large and small, are using drones to help optimize and streamline their agribusiness operations.
1. Save Time
Maintaining land, crops, stables and livestock is hands-on work, and that can take a lot of time. Even smaller hobby farmers may spend countless hours walking their land to spot potential issues before they become bigger problems. However, there's only so much one can see on foot.
Drone technology provides agribusinesses with more in-depth results in real time. With images collected from a farming drone, agribusiness owners can get high-definition photos, videos and data within minutes.7 With a bird's-eye view, it's easier to see the bigger picture, spot crop issues or potential safety problems, and act quickly.
2. Help Troubleshoot Potential Problems
Drones may also help troubleshoot issues. Traditionally, monitoring involves searching for problems that you may not discover until it's too late to remedy them. Instead, agriculture small business owners can use an ag drone to monitor critical areas such as irrigation systems for potential leaks or damage before it becomes a significant issue, harming crops. The United States Department of Agriculture recently started using drones to sample water in irrigation ponds for E. coli contamination.8 A farming drone can help identify potentially dangerous chemicals or bacteria. That can help prevent farmers and ranchers from using contaminated water for crops and livestock, reducing the risk to those assets and end consumers.
3. Provide Better Data and Cost Savings from Better Images
Before ag drone technology, many farmers relied on satellite imagery from the U.S. Department of Agriculture for aerial views of their properties.9 While these images are high quality, they typically could only zoom in so far, and it could take weeks before the images were available to view.10  
Today, basic drones can scan large plots in shorter periods than larger manned aircraft, often in a single flight.11 Plus, drones can more easily and economically fly multiple times during the season.
In addition to the time savings, high-resolution drone imagery offers more insights compared to more pixelated satellite images.12 Farmers and ranchers can compile data from drones and get a clearer picture of crop growth, health and soil moisture, enabling them to make more informed decisions.13 When every dollar counts, getting better information while saving money could help your business.
4. Improve Health and Safety 
Safety is often a primary concern for agribusiness, and ag drones have the potential to help improve this in critical ways. For example, if a tract of agricultural land is potentially dangerous or difficult to travel, drones can be used to map the area rather than send workers or surveyors. Additionally, after a storm, agribusiness owners can use drones to assess wind, fire or hail damage first, protecting worker safety and helping to speed up the claim process. 
The same is true for monitoring livestock. For example, if you suspect some of your livestock is sick or injured, drones can help you track their movement and potentially spot lethargic animals who may need help.14 Drones equipped with thermal imagery can be used to check livestock temperatures, which can indicate illness or infection within the herd.15
5. Help Reduce Environmental Impact
Rather than spraying an entire field, which can lead to a negative environmental impact, agriculture drones for spraying can apply spot treatments of pesticides and fertilizers.16 This can help reduce agricultural runoff and chemical drift, benefiting nearby crops and the soil. Using drones for spot jobs in place of large full-field sprayers or crop dusters can also help reduce air-polluting emissions, as well as decrease input costs for farmers.
Farming Drones Reduce Risk to Your Agribusiness
Farming drones can be one way to help reduce risk to your agribusiness. Drones may help businesses improve their return on investment with data that helps owners reduce operating costs and improve efficiency and yields. Be sure to check state and federal regulations regarding the use and registration of a drone in your area. 
That's one part of the equation. The other part is making sure the business has the right insurance coverage – designed to address the unique risks and challenges facing agribusinesses. Insurance is a smart way to help protect your business. It helps prepare you for the unexpected.
Learn how Travelers helps agribusinesses choose the right insurance coverage to protect their business property and farming technology.
Talk to your local independent agent or Travelers representative to find out more.
More Prepare and Prevent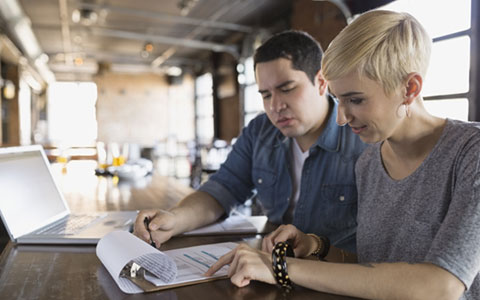 A formal property loss prevention plan can help prevent or minimize damage to machinery, equipment and facilities that are essential to your business.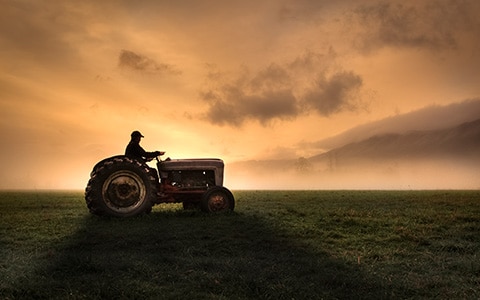 Learn from these scenarios that help illustrate how the mistakes of third parties could lead to claims against an agricultural business owner.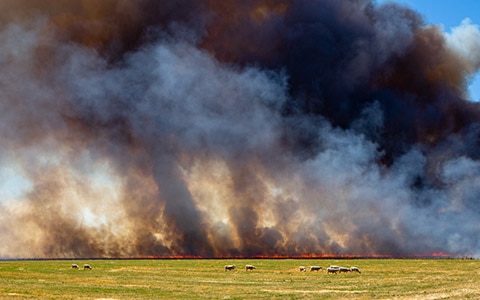 Agribusinesses can take steps to protect the property they've worked hard to build. Here's guidance on some things you can do to be better prepared.