6 Technologies Impacting Construction Defect Risk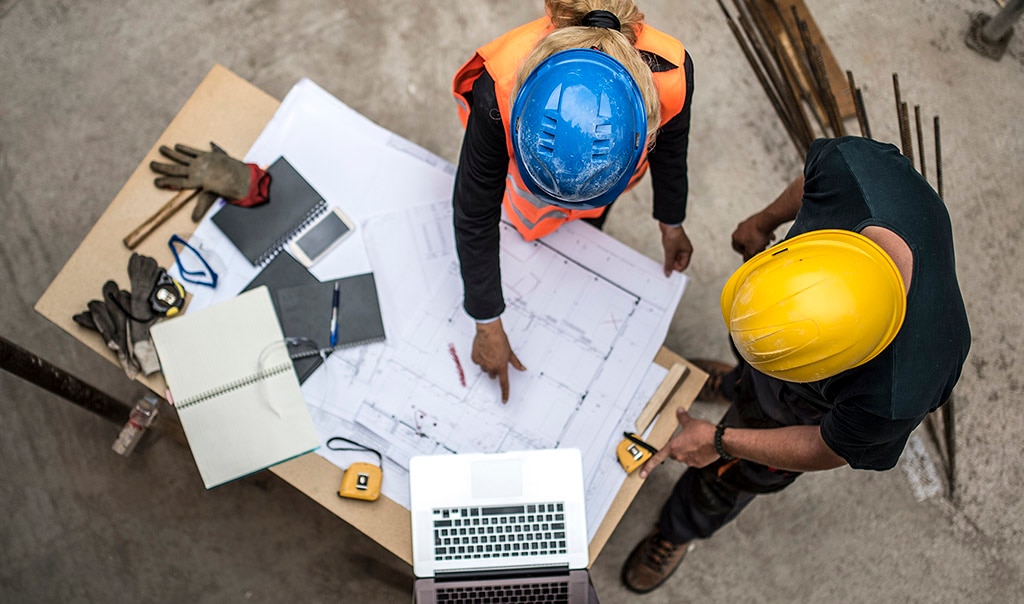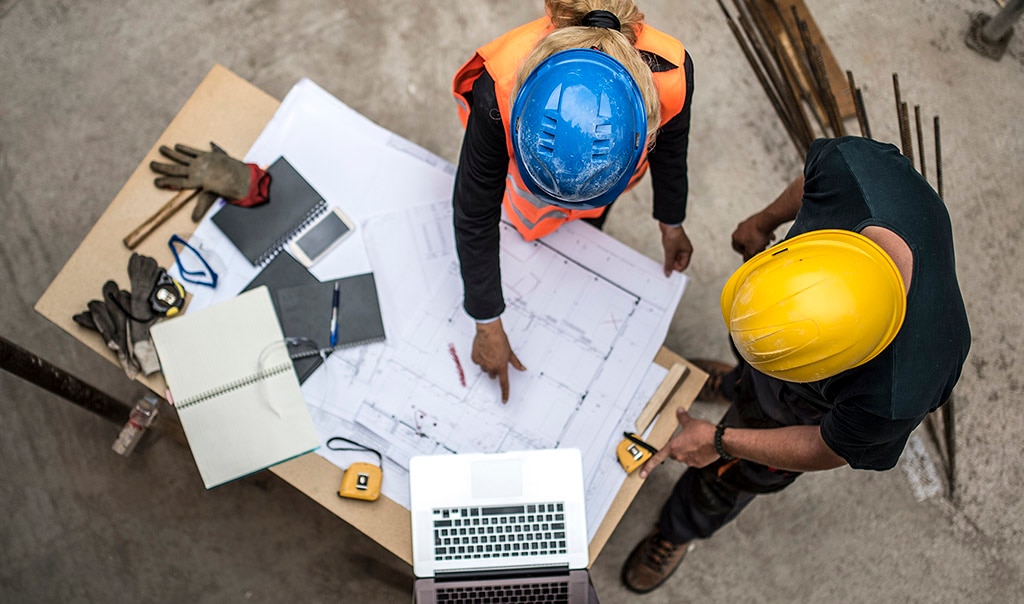 Technological advancements can provide construction companies with significant benefits, including improved worksite safety, productivity and project management. As construction professionals consider implementing new tools and innovations or take on projects with newer or evolving technologies, it's important to understand how all of these things can affect construction defect risk. Whether caused by substandard designs, materials or faulty workmanship, defects can be costly to your bottom line and reputation. With that in mind, consider how the following six evolving technologies impact construction defect risk.
1. Project Management Software
Project management software can help to prevent defects by improving the quality and effectiveness of documenting the construction process. It aligns all involved parties — including owners, architects, suppliers, construction project managers, superintendents and subcontractors — around the correct building materials, design documents, scheduling and QA/QC requirements. This can help to reduce opportunity for the types of mistakes that can lead to a construction defect.

Project management software can also help construction companies defend themselves from an allegation of defective construction. It provides a way to systematically archive and organize designs, permits, subcontractor agreements, change orders, vendor information, jobsite progress documentation and other pertinent information. Keeping comprehensive, well-ordered records can be a beneficial resource for a construction company facing legal activity related to a construction defect.
2. Prefabricated and Modular Construction
Prefabricated construction and modular construction are two terms often used interchangeably to refer to the process of building standardized sections or units of a building structure in a controlled environment, such as a factory. These sections are then transported to a jobsite where they are assembled or installed by construction professionals.
Due to its standardized production process, modular construction can help to reduce human error — and the odds of a construction defect from occurring. By producing modules or units within a controlled setting, materials are not subjected to the elements or improper installation.

However, these same standardized processes can have the potential to scale a design or production imperfection, increasing the potential for construction defect risk. A key element of prefabrication is the repeated use of standardized parts or sections for buildings or structures, which means there is potential for any issue to be repeated in every module or component used on a single project. Additionally, units may become damaged during shipping, which can also lead to potential increases in construction defects.
3. Rooftop Photovoltaic Arrays
Alternative energy sources have become popular due to their environmental and economic benefits. Solar energy has seen an 85% decline in costs, making it more affordable than it was over a decade ago. One affordable solar option is photovoltaic (PV) arrays. A PV array is a collection of solar panels wired together to form a much larger solar panel that converts sunlight into a useable form of energy. These panels are then installed on top of a structure to provide solar power to the building itself or return power to the grid.
Although PV arrays can help building owners reduce electrical operating costs and stem rising utility rates, their use in construction can introduce new construction defect risks. They can increase roof dead loads, introduce new structural challenges, and increase the risk of fires, water leaks and wind damage.
Travelers Innovation Network for Construction
Take advantage of access to and discounts** from this specially curated collection of vendors and resources, available to Travelers customers.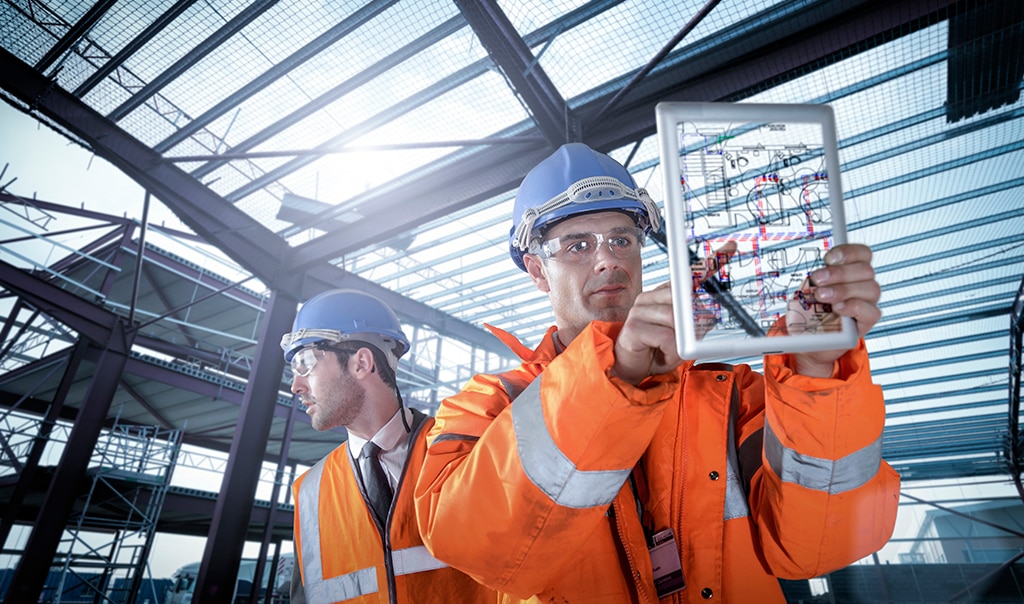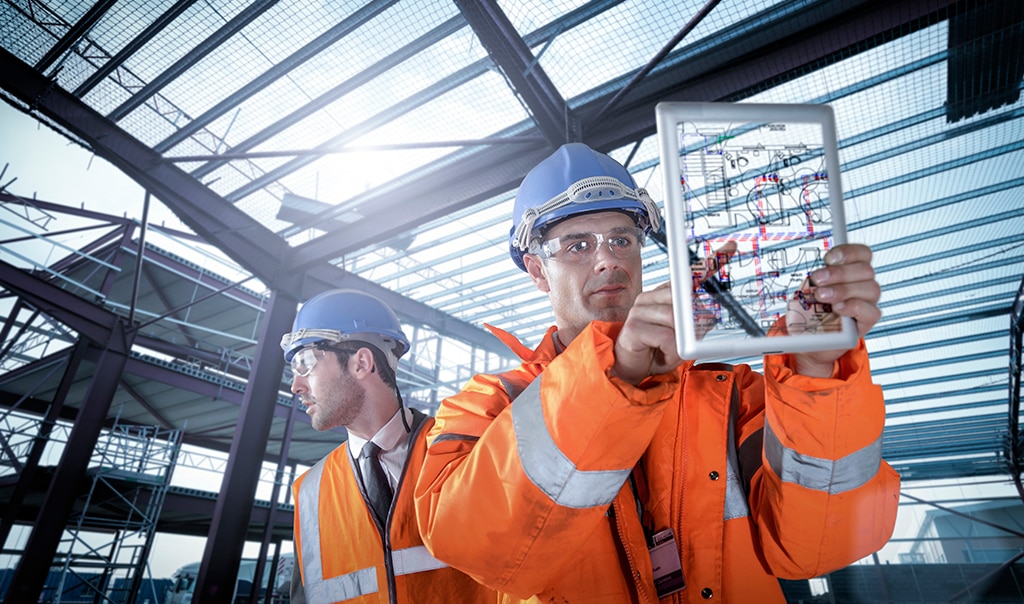 4. Drones
Commercial drones have many practical applications on construction sites that can help improve construction quality and reduce the potential for construction defects. Commercial drones, or unmanned aerial vehicles (UAVs) are equipped with cameras to help survey a worksite more efficiently and accurately, decreasing the risk of human error.

For large-scale building or infrastructure projects, drones can help to prevent costly mistakes before breaking ground. Drone images can be used to quickly and accurately measure distances, elevation and surface areas for planning and risk identification, such as noting flood-prone areas.

Similarly, drones can also be used to conduct quality checks of a large-scale jobsite. UAVs can help to inspect and identify various elements of a project to help pinpoint construction defects.

Documented data and imagery captured by a drone throughout the course of a project can help construction companies demonstrate their diligence in the event of a construction defect allegation. The data can also be used in the future for documentation purposes to determine where mistakes were made and by whom.
5. 3D Modeling and Building Information Modeling (BIM)
3D modeling and Building Information Modeling (BIM) software are used to coordinate design and construction decisions. BIM is an intelligent, robust software system that integrates all data from project design, construction logistics and operations. It connects teams and workflows, offering insightful analysis that identifies a range of potential problems long before construction begins and then throughout the construction lifecycle.

3D modeling is just one aspect of BIM and provides detailed 3D visualizations for a project, aiding in identification of design flaws to prevent defects. As an example, the software can be paired with GPS devices on equipment like excavators to track surface elevations and excavation depths for the operator in real time, to help ensure accurate positioning and laying of utility lines.

While BIM can be used to help mitigate construction defect risk, a lack of training or understanding of the software by users could also have the opposite effect. It is critical that construction companies evaluate who their software users are, what their level of expertise is and how they anticipate usage to help manage construction defect risk.
6. Internet of Things (IoT)
The Internet of Things (IoT) refers to a network of mechanical and digital devices with sensors that are connected to the internet. This enables them to exchange information with a centralized user or system, as well as other devices linked to the internet. Within the construction industry, IoT can help reduce the risk of construction defects by helping to control construction processes and by enabling sophisticated BIM analysis.

Previously, it was difficult and costly to measure site wide atmospheric conditions to gauge conditions appropriate for certain materials. As an example, IoT technology has led to construction teams using cost-effective sensors to monitor temperatures and humidity to meet specifications when pouring concrete slabs.

When integrating IoT with a BIM model, designers can create a "digital twin" linking a real-world object and its digital representation via sensors that update data in real time. A digital twin can be used to troubleshoot defects, running it through various scenarios and allowing teams to address issues in a building before its completion.
Managing Construction Defect Risk With Innovation
As new technologies are introduced within the construction industry, they have the potential to impact construction defect risk. Used properly, some of these technologies may help reduce this risk. However, whenever a company first starts to use or test a new technology, a lack of familiarity or training may have the opposite impact. Managing construction defect risk starts with having an awareness of the factors that can have an impact, including new technology. Look for an insurance provider that has extensive knowledge of construction defect risk.
Travelers has innovative solutions that can help you stay ahead of construction defect risks, including:
Forensics Lab: Travelers specialists analyze numerous materials and products every year to provide valuable insight into causation, product failure and accident analysis. Their technical expertise brings vast knowledge about potential exposures with products and operations in the analysis of liability. Leveraging this technical information can assist with claims.


Construction Forensic Engineering Team: Travelers dedicated internal resource looks at emerging issues that drive frequency in construction losses, aggregates them and identifies trends across the industry. Some of the frequency issues Travelers is involved in relate to water intrusion, vibration, concrete failures and mechanical systems failures.


Procore®*: To help contractors manage the total cost of risk through improved operations and jobsite safety, eligible Travelers customers can take advantage of discounted pricing** from Procore, a leading provider of construction management software. Procore's construction platform allows key stakeholders — owners, general contractors, specialty contractors, architects and engineers — to collaborate across locations and devices.
With a deep understanding of the challenges that construction professionals face, Travelers can help you manage the risk of construction defect.
More Prepare & Prevent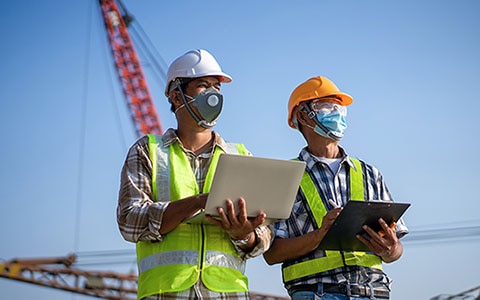 Here are some considerations before implementing construction safety technology at your job site.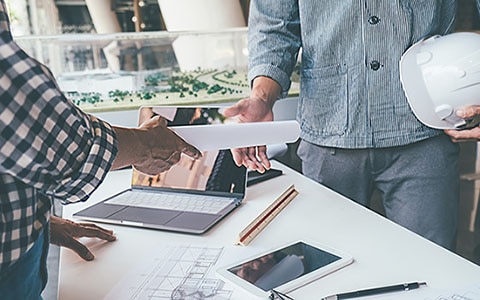 Learn more about conditional payment clauses in construction projects.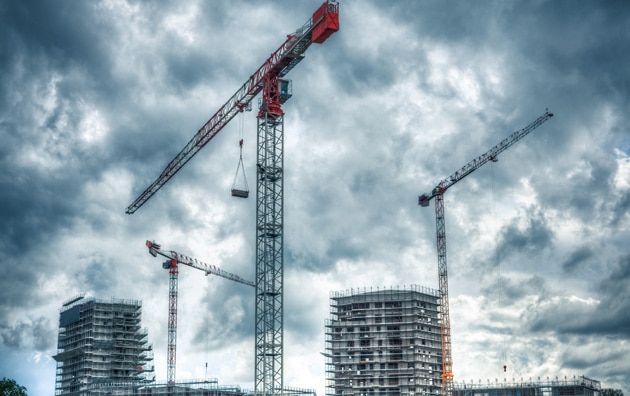 Severe weather damage can add both cost and time to a construction project. Learn how to help protect your construction site from severe weather.