Tips to Mitigate Infrastructure Related Supply Chain and Workforce Risk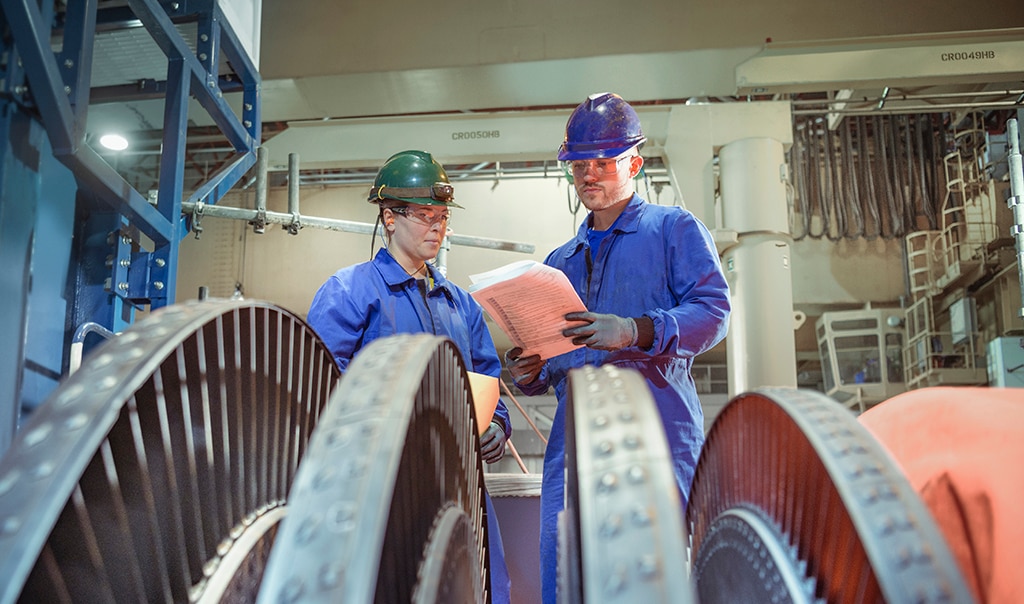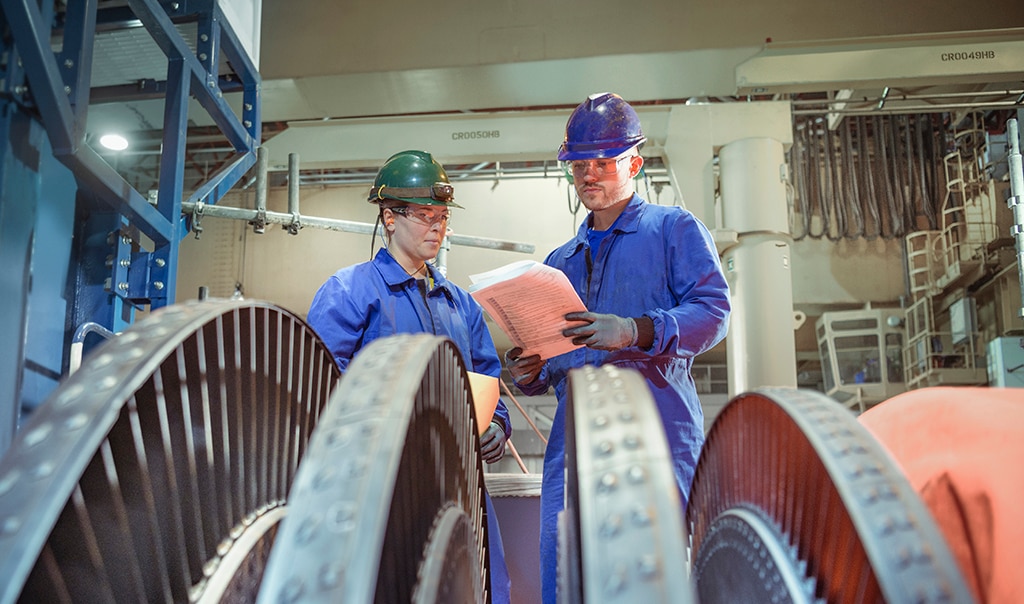 Hopes for the historic Bipartisan Infrastructure Law (BIL) remain high. But according to John Volle, Chief Underwriting Officer for Travelers Boiler & Machinery, in a time of unprecedented strain on U.S. industry, an influx of BIL-funded projects could further exacerbate supply chain disruptions, skilled labor shortages and power quality problems already challenging many American enterprises – leaving equipment and machinery owners who fail to prepare increasingly susceptible to the potentially devastating impact of a breakdown.
Once work on American infrastructure begins, increased demand for critical components and trained technicians may escalate the cost and time it takes to acquire, maintain and repair equipment and machinery. Meanwhile, additional pressure placed on the nation's electrical grid to power BIL-enabled projects could make equipment-damaging spikes, surges, dips and arcs more likely. This means that in the coming years, equipment breakdowns resulting in longer downtime and higher recovery costs may be on the rise.
Equipment and machinery owners who take the necessary precautions to keep their operations resilient in the face of these historic supply chain, workforce and power reliability challenges may maintain their competitive edge and remain better positioned to thrive, now and into the future.
While equipment breakdown insurance can be an excellent safety net, preventing breakdowns in the first place is always your best defense. Here, Travelers Boiler & Machinery practice leaders share their advice to help you stay one step ahead of some of the risks associated with owning and operating equipment and machinery, particularly if BIL-funded improvements to American infrastructure place greater stress on the system.
Attract and Retain Trained Technicians
Offer competitive compensation and benefits packages. Attracting and retaining employees can be difficult in a tight labor market. Offering competitive salaries, bonuses and benefits packages can help your company stand out and attract top talent.


Automate or outsource tasks. If you are unable to find labor in-house, automating or outsourcing certain tasks to third-party vendors is an effective way to manage workloads – particularly if you are struggling to find skilled workers for specific operational and maintenance tasks.


Train current employees to develop existing skills or learn new ones. Invest in the employees you already have! Providing training and education to staff can help maintain your internal supply of skilled labor, improve retention rates and increase the overall effectiveness and efficiency of operations.


Partner with local schools and vocational programs. Working with educators running vocational programs in your area to identify and recruit the top talent entering the workforce can help build a reliable pipeline of skilled workers for your current and future needs.
Tips to Keep Your Machinery and Equipment Up and Running
Proactively plan to mitigate the risks associated with supply shortages and delivery disruptions.
Keep an eye on market trends and industry forecasts. Stay up to date on the availability and prices of materials and equipment, as well as any geopolitical events impacting raw materials providers, to anticipate shortages and plan accordingly.


Consider alternative materials or equipment. If a critical part or piece of equipment is in short supply, consider alternative options that could serve the same purpose – but be mindful of how these workarounds could impact your warranties and insurance coverages.


Build relationships with multiple suppliers and service providers. Establish a geographically diverse vendor base, then build and maintain relationships with backup suppliers you can work with in case your primary supplier experiences a disruption.


Stockpile critical parts and equipment. Keep a sufficient supply of your most important machines and components on hand to ensure that you can continue to meet demand – but be practical, considering any inventory or budget implications.


Increase production and optimize use of available supplies. When possible, ramp up production of products made with machines or materials that may be in short supply – and look for creative ways to maximize output from available supplies when limited.
Fortify power generation and delivery systems to minimize the frequency and impact of electrical surges and power outages.
Upgrade outdated electrical components and systems. Make necessary improvements to increase the reliability and capacity of your power sources, then follow a routine schedule to inspect, identify and address potential issues before they cause damage.


Implement backup power systems. Install generators and battery-powered backup systems, like an uninterruptible power supply, or UPS, to ensure that all critical machines and equipment can continue to operate in the event of a power failure.


Monitor power quality. Use power monitors to track power quality in real time, leveraging the right resources to identify and address issues as they arise, which will help prevent failures or damage to equipment and parts.


Optimize energy usage. Implement power management systems to help optimize the use of electrical power, making necessary modifications to reduce overall demand on your electrical infrastructure whenever necessary.
Prioritize maintenance to keep machinery and equipment in top shape – and less susceptible to breakdowns.
Implement a preventive maintenance program. Ensure that critical machines are inspected, cleaned and repaired on a consistent schedule. Set clear goals for your maintenance plan, then review and update it regularly to ensure that it remains effective.


Invest in skilled maintenance staff or train existing employees. Put experienced technicians on the payroll or train current employees to take on critical maintenance tasks, providing access to education so they maintain the skills and knowledge to properly service equipment.


Use predictive maintenance technologies. Leverage tools, like vibration monitoring and thermal imaging, to help identify potential equipment failures before they occur, allowing for timely maintenance and repairs to be made.


Outsource machine maintenance, when necessary. Using a third-party provider for critical maintenance and repairs is a viable option to supplement internal capabilities. Just be sure to carefully vet vendors to ensure they have the skills and expertise you need.
Travelers' innovative equipment breakdown solutions are backed by more than 100 years of experience. We've set the industry standard – offering comprehensive, progressive coverage and unparalleled expertise to help owners of machinery and equipment prevent breakdowns in the first place or mitigate the potentially devastating impact from the resulting damages and downtime when they do.
Contact your Travelers agent or broker today to learn more about our equipment breakdown insurance products and services. 
Sources
H.R.3684 – Infrastructure Investment and Jobs Act, 117th Congress (2021-2022) – https://www.congress.gov/bill/117th-congress/house-bill/3684/text
Whitehouse.gov content, "Delivery Results from President Biden's Bipartisan Infrastructure Law" – https://www.whitehouse.gov/build
A Guidebook to the Bipartisan Infrastructure Law for State, Local, Tribal, and Territorial Governments, and Other Partners, May 2022 – https://www.whitehouse.gov/wp-content/uploads/2022/05/BUILDING-A-BETTER-AMERICA-V2.pdf
Fact Sheet: Securing a Made in America Supply Chain for Critical Minerals, Feb. 22, 2022 – https://www.whitehouse.gov/briefing-room/statements-releases/2022/02/22/fact-sheet-securing-a-made-in-america-supply-chain-for-critical-minerals
Travelers Institute Webinar: Insuring the Rebuilding of America: What's in the $1.2 Trillion Infrastructure Law? What Will It Mean for the U.S. Economy?, Travelers Institute, Dec. 15, 2021 – https://www.travelers.com/travelers-institute/webinar-series/symposia-series/infrastructure
More Prepare & Prevent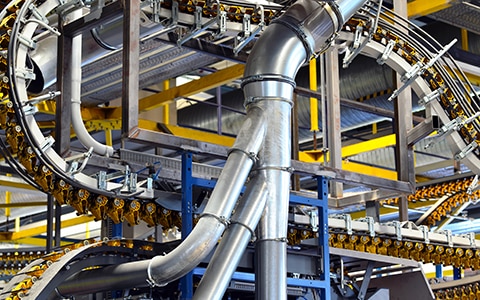 Learn how the Bipartisan Infrastructure Law (BIL) may increase risk of equipment and machinery breakdowns and operational disruptions.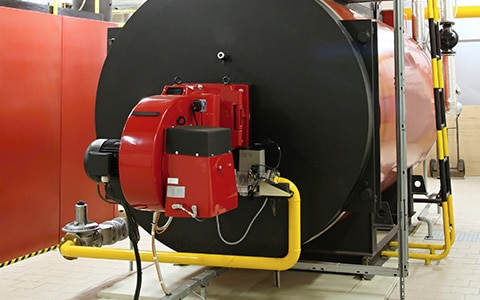 Proper commercial boiler maintenance can help protect your business against heating-related accidents.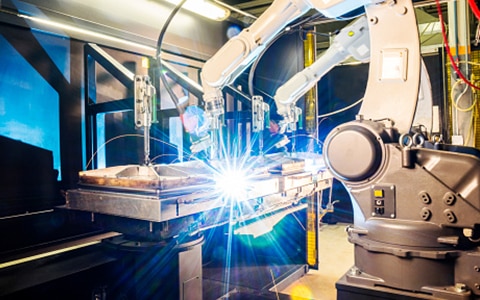 Learn how emerging technology is impacting equipment breakdown, and five ways companies can prepare to be more resilient.