Supply Chain Management Tips [Video]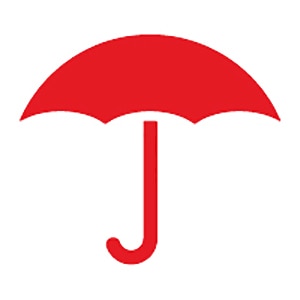 Supply chain management is an important, but often overlooked, business consideration. Inventory disruptions affecting your company's ability to deliver goods and services can significantly impact operations and finances.
(SPEECH)
[MUSIC PLAYING]
(DESCRIPTION)
White umbrella on red background. Text, Supply Chain Management. Hashtag Think Safe. Tonia Stubbs, Travelers Safety Expert. An animated bakery on a street. Flour trucks pass on the street.
(SPEECH)
SPEAKER: In the event of a disaster, a continuity plan helps businesses stay open or reopen even when critical suppliers are unavailable. The effects of a disaster can spread far beyond the impacted area.
(DESCRIPTION)
The trucks drive away from a factory into the countryside.
(SPEECH)
So a good business continuity plan takes into account all of the factors that could affect your business, even factors seemingly out of your control.
(DESCRIPTION)
Storm clouds gather and heavy rains fall on fields, flooding a road by the factory and stopping trucks.
(SPEECH)
Three out of five businesses rely on a single vendor for all of their critical supplies.
(DESCRIPTION)
Open signs on businesses turn to closed. Dots over businesses flash.
(SPEECH)
So check with your suppliers to make sure their continuity plans are as robust and thoughtful as yours. And consider having other options available. For more information on business continuity planning, visit Travelers.com/SupplyChainManagement.
[MUSIC PLAYING]
(DESCRIPTION)
Text, See more video tips. Share the safety. Facebook, Twitter. The information in this video is intended for use as a guideline and is not intended as, nor does it constitute, legal, technical or professional advice. Travelers does not warrant the adherence to any recommendations, best practices or guidelines will result in a particular outcome. In no event will Travelers or any of its subsidiaries or affiliates be liable to anyone who has access to or uses the information provided in the video.
A business may be held liable for every step in its supply chain. Know as much as you can about who and where your parts, products and services come from — particularly if your company relies on overseas suppliers. Assess the practices, standards and readiness for business disruption of critical suppliers as part of strategic and business continuity planning, including:
Regulatory Oversight
Just because you follow the rules, it does not mean your suppliers do. All parts and labor conditions may be subject to U.S. regulations for your industry, even if they are imported or outsourced. Constant oversight of suppliers' policies and practices can help ensure compliance with safety, environmental and industry regulations.
Counterfeit Parts
Counterfeiting is big business. According to Electronics Weekly, current estimates have at least two percent of electronics components worldwide to be counterfeits.¹ Knowing how to identify counterfeit parts is helpful. Rigorous planning and oversight of vendor selection criteria, engineering controls, component sampling, inspection and testing is key, too.
Overseas Suppliers
CNN reports that the International Chamber of Commerce expects the value of counterfeit goods to exceed $1.7 trillion globally by 2015.² Also, a domestic supplier does not always equal a domestic product. When parts, components or suppliers come from overseas, consider the risks and liabilities specific to using foreign goods and services.
Consumer Demand
Market expectations extend to every point in your company's supply chain. If your customers have specific demands, like earth-friendly products, fair-trade labor practices or clean technology, you should ensure your suppliers adhere to practices in line with these expectations. Where, how and by whom your parts and services are supplied matters.
Have a Backup Plan
The origin of the materials, products and services your company relies on may not be static. Every time you change suppliers, re-evaluate and re-ensure that the proper regulatory, environmental, safety and backup standards and controls are in place and practiced.
Change is Constant
The manufacturers, and their materials, products and services your company relies on are rarely static. Every time you change suppliers, re-evaluate and re-assure that the proper regulatory, environmental, safety and backup standards and controls are in place, and practiced.
Supply chain management best practices checklist includes, but is not limited to:
Know regulations and standards; consult with legal counsel.
Know your suppliers, their suppliers and their suppliers.
Require a review and approval process for any changes at the supplier (or their suppliers).
Conduct a rigorous quality control program.
Arrange for independent product testing.
Transfer risk to the extent possible; consult with insurance experts.
Document everything!
More Prepare & Prevent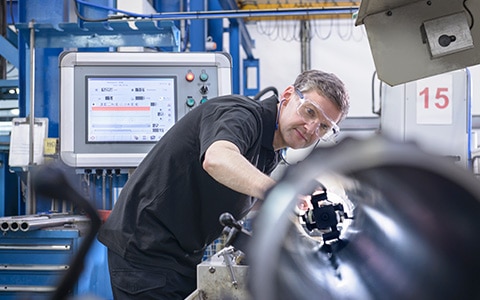 The Travelers Supply Chain Pressure Test surveyed more than 4,000 manufacturers and found in-plant processes were the weakest links of the supply chain.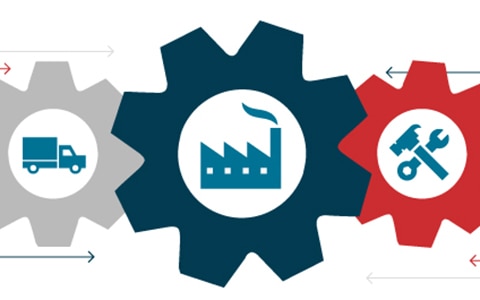 Your business may be held liable for every step in your supply chain. Get tips on effective supply chain management with this infographic.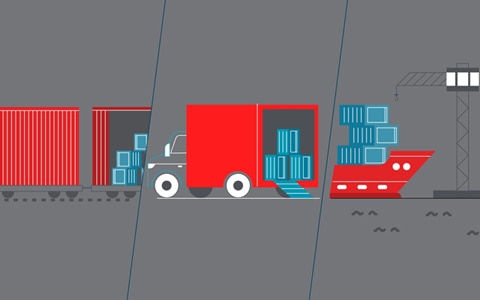 Understanding cargo theft threats is the first step toward cargo theft prevention. Explore cargo theft trends and tips.