How to Help Maintain Employee Wellness, Engagement and Safety During the COVID-19 Pandemic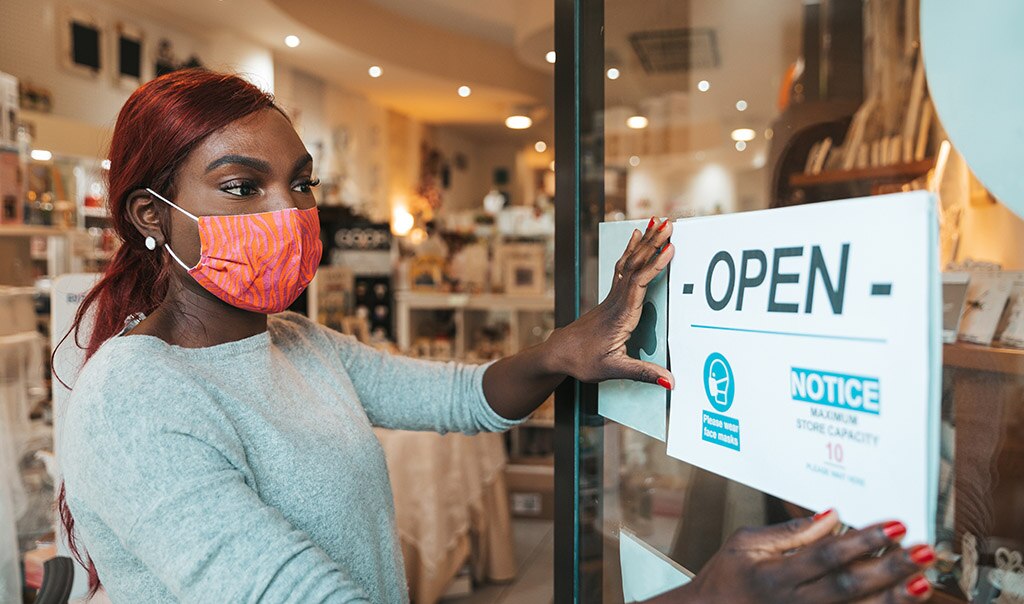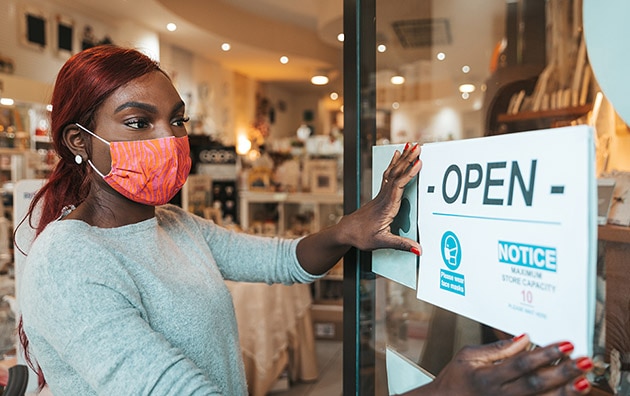 The COVID-19 pandemic continues to create a dynamic work environment for many businesses, with widespread effects on operations. Adjusting to remote work, extended or different work schedules, increased safety protocols and other new processes may be impacting employee well-being. Clear communication with employees about wellness and a plan to manage pandemic-related fatigue can help keep employees safe and engaged.
Worker Wellness
Your employees may be feeling an increase in stress and fatigue related to uncertainties and concerns regarding the pandemic. Changes in employees' demeanor, such as increased irritability, distraction and absenteeism, may also be noted as the pandemic continues. As your business depends on having healthy workers, you should look for signs of fatigue, promote healthy habits and provide support where needed.
Additional work stress caused by operational changes, increased production demands, extra or extended shifts due to short staffing, or other physical or emotional factors, should be noted and addressed. Consider introducing a fatigue management plan that provides support to your employees. Such a plan can help: 
Provide time off for rest and recovery by managing employees' schedules.
Encourage regular breaks either at home or at your workplace to rest, hydrate and maintain nutrition.
Provide tips to promote healthy sleep habits.
Watch for the signs and symptoms of fatigue, which can include frequent yawning, the inability to focus/concentrate, and difficulty keeping eyes open while working.
Encourage employees to report fatigue concerns and provide supportive options for adjusting work activities or schedules. This can include task rotation, shorter shifts and moving demanding tasks closer to the start of shifts.
Provide training on how poor nutrition, lack of exercise and poor sleep habits can contribute to fatigue.
Providing this type of support may require adding resources. If your business has an employee assistance program (EAP) in place, be sure to place emphasis on available services. Making these offerings more visible to employees and reinforcing that the services are available and anonymous may encourage employees to seek out help. Consult CDC guidance/recommendations to help provide assistance to your employees. 
Communications
As the pandemic continues to impact your business operations, it is important to remain focused on communicating with your employees and business partners. Maintaining connections with your workforce, listening to concerns, making observations and promoting an engaged workforce can help build and support your safety and wellness culture.
Remote working requirements along with physical distancing measures at your workplace may have forced you to suspend in-person meetings. In addition to virtual meetings, there may be creative opportunities to hold safe, in-person meetings to help improve employee engagement. This may include holding meetings outside or in larger areas of the building to allow people to socially distance.
Utilize all available methods of communication, such as bulletin boards, newsletters or emails. While print media and electronic messaging might not be as impactful as communicating in person, they can help bolster contact with employees. Be sure to vary the messages and cover a variety of topics to help keep employees engaged.
While some people thrive in a socially distant environment, others may struggle with the ongoing isolation or lack of connection with others. Although work groups may connect daily via web meetings or phone calls to discuss work-related tasks, it is important to take time to check in with your employees on a personal level. Look for opportunities, whether as part of a standing one-on-one meeting or impromptu conversation, to communicate with staff and ask how they are. Listen for signs the workers may be struggling. Based on those conversations, employ additional communication strategies, encourage collaboration or assign special projects to help keep people engaged with others.
Remember, good communication is a two-way street. Employees may have concerns, ideas or just want to have a conversation. Actively listen, be available and approachable.
Workplace Hazards
COVID-19 safety measures, such as incorporating physical barriers to separate employees, requiring additional personal protective equipment (PPE) or staggering shifts, may have become a primary workplace safety focus; however, it is important to remain focused on all aspects of workplace safety. Your safety plan should continue to include normal safety procedures while incorporating additional measures related to COVID-19.
Job hazard analyses (JHAs) remain a foundational component of your workplace safety program, and care should be taken to maintain and update JHAs due to the changing environment. You may need to consider changes in workforce or production and the resulting impacts across your organization.
When reviewing how COVID-19 may impact workplace hazards, consider:
Limiting access to your facility may prevent regular maintenance or safety inspections from being conducted, such as maintaining vehicles, hoists/lifts and fire protection systems. It is important to make provisions to help ensure facility maintenance and inspections still occur.
Workplace separation can make it challenging to perform team tasks, such as lifting. Look for opportunities to use mechanical systems or automation to help reduce the risk of musculoskeletal-related injuries.
Physical barriers may have been placed to help promote social distancing between workers. These measures may interfere with process or task flow, or with supervisor observations of work practices. Make sure the barriers have not created a hazard, such as the inability to communicate effectively, trapping contaminants, creating trip hazards or interfering with safe egress in an emergency.
Face coverings can make worker communication more difficult or less frequent and limit the ability to see facial expressions. Define the appropriate means of communication where needed to maintain safe and effective operations, while protecting your COVID-19 protocols related to face coverings and social distancing measures.
Face coverings may cause eyewear to fog or be worn improperly, which can cause reduced visual acuity. This may lead to eye strain/fatigue and can increase the risk of slips, trips and falls. Conduct a PPE hazard assessment to determine the type of face coverings or eye protection that works best in your environment. Remember to seek input from employees as part of this process.
Encourage employees to be an active part of the safety program. Support open communication of unsafe operations or near-miss incidents to help you manage and improve the safety process.
As you continue to manage through the COVID-19 pandemic, taking steps to help address your employees' wellness can help them manage fatigue and other pandemic-related stresses that may be affecting their performance. 
More Prepare & Prevent
Slips, trips and falls are a major cause of workplace injuries. Protect your business.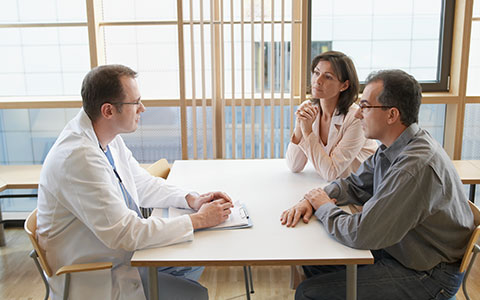 Injury management can help get your workers back on their feet after an injury.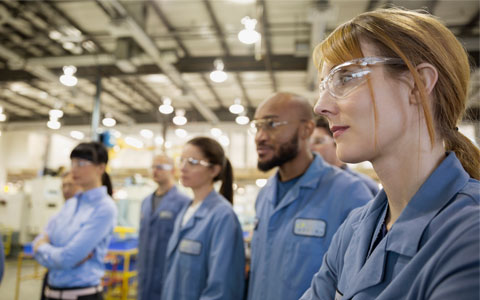 Attracting qualified job candidates can be a challenging but important task for companies of all sizes.