Safety and the Changing Nature of Work for Remote Employees
Virtually overnight, the COVID-19 pandemic created a dramatic shift to remote work. As employers consider extending remote employment opportunities into their everyday operations, it's important to identify potential health and safety risks for employees working remotely. Providing appropriate onboarding and training to remote employees can help drive employee engagement while reducing the potential for injuries.
"As the nature of work continues to change, employers can actively engage in contingency planning," said Chris Hayes, a Travelers Risk Control safety professional. "By understanding their new exposures, they can develop practices to help protect their employees, whether workers are remote or in the office."
The number of roles being performed remotely has grown in recent months, now including roles as diverse as medical professionals to sales. Still, not every job can be done from home. Laying out guidelines for roles that are best suited to a remote working arrangement can help companies ensure that remote workers have the proper equipment to safely perform their jobs.
Here are five considerations to help organizations with remote employees maintain productivity and maintain worker safety.
1. Identify and Address Remote Work Safety Risks
Compared to working remotely, a traditional office setting typically provides a more controlled environment with ergonomic desks and chairs, proper lighting and clear walkways. Providing virtual training in ergonomics, such as how to set up a home office, adjust a desk chair, position a monitor and take regular breaks to stretch and move around, can help employees avoid sprains and strains while working remotely. Travelers can help customers address the emerging ergonomic risks that can accompany employees working remotely.
"We can scale our response to meet the needs of the employer. For example, Travelers Risk Control offers business insurance customers a range of options, from webinars to home office comfort tips up to a program where employers can share images of employees at their home office for review by an ergonomist," Hayes said. Employees receive feedback on ways to modify their setup based on ergonomic principles to help improve wellness.
Employees who work at home from their couches, kitchen counters and beds could increase their risks of musculoskeletal injuries. Employers can lower those risks by providing ergonomic equipment, including desks or desk chairs, to help encourage a suitable working environment. They may also want to encourage employees to fix any potential slip, trip and fall hazards near their working areas and tuck away or tape down cables, cords and wires.
2. Provide Robust Remote Onboarding and Training
"Companies may want to rethink their onboarding and training procedures to account for scenarios that remote employees may face," Hayes said, adding that Travelers data shows that nearly one-third of workplace injuries occur within the first year of employment.1 "For newly hired remote employees, onboarding and training is essential to introducing a company's culture and safety expectations." For businesses that have begun conducting work remotely, company operations and procedures have likely changed. Even experienced employees could be performing "new-to-them" roles and responsibilities and thus may benefit from additional training.
Consider opportunities to help employees establish virtual connections with colleagues, build camaraderie and strengthen their engagement. For example, facilitating interactions with employees working remotely, such as a virtual coffee hour or other social activity, can help also improve morale and communications.
3. Train Managers to Recognize Potential Warning Signs
Managers should be meeting regularly with remote employees and be trained to identify early warning signs of an injury, such as an employee complaining of back or wrist pain after working remotely. This can help employers identify a potential issue before it moves from discomfort to an injury.
Beyond physical health risks, employees may show other social and emotional signs of distress that managers can be trained to recognize, including anxiety and depression. A simple, open-ended question, such as "How are you doing?" can help employers support employees' mental health. Supervisors and managers can play a key role in helping identify employees who may be facing challenges and connecting them with resources that may help improve their well-being.
4. Evaluate Claims and Be Proactive
As remote work continues, employers can look at anecdotal reports of injuries within their organization, as well as their claim data since transitioning to remote work for possible trends in their organization. Is there an increase in a specific type of injury among remote workers? "Think of your claim activity as a potential predictor of future claims and try to identify ways to get ahead of it," Hayes said. Proactively addressing potential issues can help employers develop procedures to help protect other employees from similar injuries. For example, an increase of complaints about back pain could indicate that employees need to consider taking more frequent breaks or set up an alternate desk arrangement.
5. Prepare for New Ways of Working
In the future, a more fluid way of working may well become the new normal. For example, employers and employees may adopt a hybrid model, where they work in a traditional office setting part of the time and remotely the rest of the time. "Hoteling" workstations at traditional office settings may become the norm, where workers do not have a designated desk or office and are assigned a "hotel workspace" each time they visit. As a result, workers may no longer have a workstation ergonomically set to their preferences. In this case, it would be important to train employees to adjust their desk and chair settings to ensure that it is ergonomically appropriate for them every time they set up in a new space. 
Having employees agree to a remote work contract can also help establish safe working procedures and set expectations between the business and those working away from the office. A typical contract may include language requiring employees to secure prior approval from human resources or a supervisor for remote working, documenting a specific work schedule and specific guidelines for using company-provided office equipment at home. Your attorney and human resources department can help develop a remote work contract that will meet your organization's specific needs and legal requirements.
Travelers offers Risk Control services to help companies protect and manage remote employees, including a webinar on risks while working remotely.
It's also important to consider steps to mitigate cyber risks related to remote work. Learn more about Travelers workers compensation products and services. Talk to your Travelers representative or an independent insurance agent.
1 Travelers indemnity claim data, in 2014-18 accident years. Zero-dollar claims excluded. Valued 12/31/2019. Losses are unlimited and undeveloped.
More Prepare & Prevent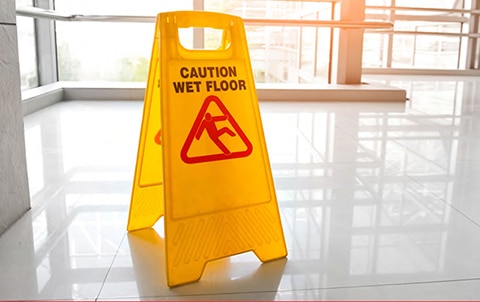 A business may be held liable for every step in the supply chain. Monitoring and regulating that chain can help prevent future liability claims.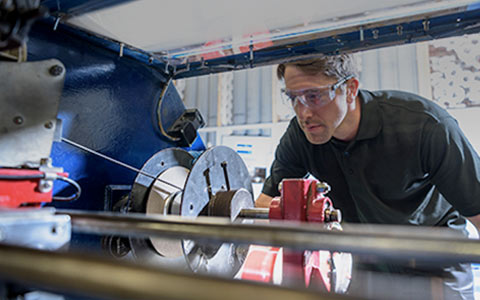 The Workforce Pressure Test can help determine if you are doing enough to help ensure your employees are skilled, safe and resilient.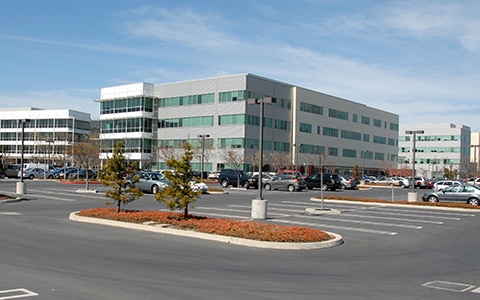 Slippery conditions, uneven surfaces and poor lighting can make parking lots and garages hazardous for employees and visitors. Explore tips to help keep your parking lots safe.