What to Do If You're in a Car Accident
Being involved in a car accident can be a stressful, confusing experience. If you need to file a claim, you'll be counting on your insurance company's knowledge and expertise to help you, with compassion and efficiency.
We all know that accidents happen. When they do, it's important to focus on making sure everyone is safe. Having the appropriate items on hand can help with safety, as well as help you to obtain the information you may need from the scene. Finally, it's also helpful to know what to do after the accident.
Here's a rundown of how to prepare for the unexpected and what to do after an auto accident:
Being Prepared for a Car Accident: Items to Have in Your Car
Keep reflective triangles or other safety warning devices in your trunk so you can help make your car more visible on the roadside following an accident. Other items to keep in your vehicle include:
Your current insurance ID card
Your vehicle registration
Finally, to document important accident information, you can use your smartphone, or keep a pen or pencil and a notepad in your car.
After a Car Accident
If you are involved in a car accident, immediately take safety measures and turn on your hazard lights. Remaining stopped on a roadway can put you and others at risk of another accident. If it's safe to do so and the vehicle is operable, move it off the roadway, if necessary. If you have reflective triangles or other safety devices in your vehicle, use them to help alert other motorists that there's a stopped vehicle ahead. Be aware of oncoming vehicles before you place them on the edge of the roadway.
Check on all involved in the accident, if it is safe and you are able to do so.
Get help. Call 911 for help if there are injuries, a fire, a hit-and-run accident or any situation requiring emergency assistance. If the police come to the scene, make sure to note the police department jurisdiction (state versus a town, for example) and the officer's name to help obtain a police report later, if necessary.
Exchange information with the other driver or drivers, if it's safe to do so. Make sure you're in a safe location, away from the side of the road. Collect the contact information, as well as the license plate numbers, make, model and insurance companies and policy numbers of all the involved vehicles. You also may want to collect contact information of any witnesses to the accident.
Use your smartphone to take pictures of the accident scene and the involved vehicles, if it's safe to do so. (Consider that it's probably not a good idea to post them on social media.) You may also want to take a video of the accident scene. It can be helpful to document road conditions, weather, and traffic control devices such as stop signs or lights.
Contact your insurance company. Travelers customers can file a claim on MyTravelers®, travelers.com/claims or by calling 1.800.Claim33. Travelers has innovative digital tools including virtual inspection and virtual visit, which may be helpful during the claim process. If you're not a Travelers customer but are seeking more information, learn more about car insurance.
Learn the Steps to Take After An Accident
Stop. Don't leave the scene.
Even if you believe the accident is not your fault, it's important to gather key information in the event that you need to report the accident or file a claim. It may also be against the law to leave the scene.
No one likes to think about the prospect of being in a car accident, but if you think ahead and understand what steps to take, you may feel better prepared for the unexpected. It may also help to know that you can count on Travelers experienced claim professionals to honor our promise to care through science, data and heart.
Find a local independent agent or contact a Travelers representative to get a car insurance quote today.
More Prepare & Prevent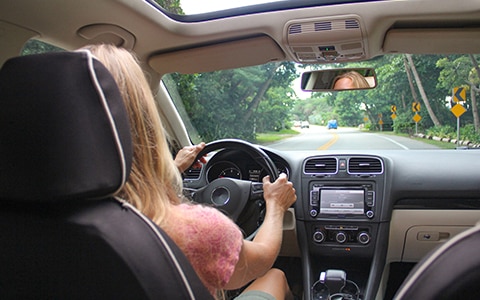 A telematics program like IntelliDrive® from Travelers can help you drive safely, and help you save money on your auto insurance.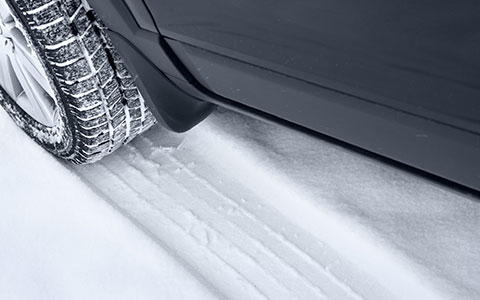 Knowing how to check tire tread and when to replace old tires can help prevent issues on the road.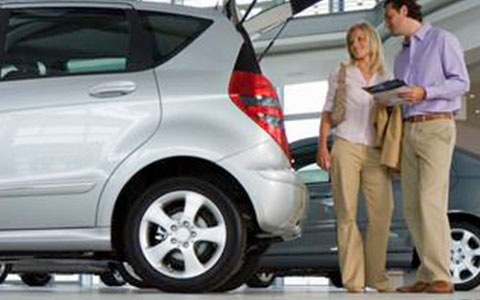 Check for these seven signs of a safe car when evaluating a vehicle for purchase. These tips can help you drive off in a safe car.