Business Continuity Planning in 4 Steps [Infographic]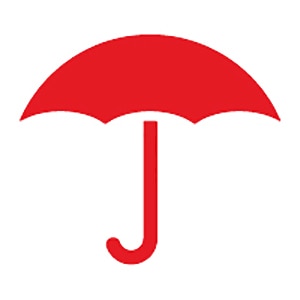 Gas-fired heater explosion. Broken fire sprinkler pipe. Fire in your computer server room. There doesn't have to be a major weather catastrophe to bring your business to a grinding halt.
These 4 steps can help you put a continuity strategy in place.


BUSINESS CONTINUITY PLANNING IN 4 STEPS
Only 30% of small businesses have a business continuity plan.1
Identify your business threats or risks. Be aware of the risks such as fire, windstorms or other events that could leave employees, customers, vendors, property and operations vulnerable.
Conduct a business impact analysis. Identify the people, places, providers, processes and programs that would be most impacted by these threats or risks. Consider what is necessary to restore critical operations, and the need to restore each item after the event.
Adopt controls for prevention and mitigation. This is intended to help prevent an event as well as reduce the impact or severity of an event. These plans should include emergency response, public relations, resource management and employee communications.
Test and improve your plan routinely. Update your business continuity plan regularly, or any time that critical functions, facilities, suppliers or personnel change. Be sure to train employees to understand their role in executing the plan.
Share this infographic with your coworkers and associates to help them #HarnessRisk. 
Visit travelers.com/resources/business-continuity/ for more business continuity tips for your business.
1According to the 2017 Travelers Business Risk Index
The Travelers Indemnity Company and its property casualty affiliates. One Tower Square, Hartford, CT 06183 
travelers.com 
This material does not amend, or otherwise affect, the provisions or coverages of any insurance policy or bond issued by Travelers. It is not a representation that coverage does or does not exist for any particular claim or loss under any such policy or bond. Coverage depends on the facts and circumstances involved in the claim or loss, all applicable policy or bond provisions, and any applicable law. Availability of coverage referenced in this document can depend on underwriting qualifications and state regulations. 
© 2017 The Travelers Indemnity Company. All rights reserved. Travelers and The Travelers Umbrella logo are registered trademarks of The Travelers Indemnity Company in the U.S. and other countries.