How to Protect Your Small Business Against Inflation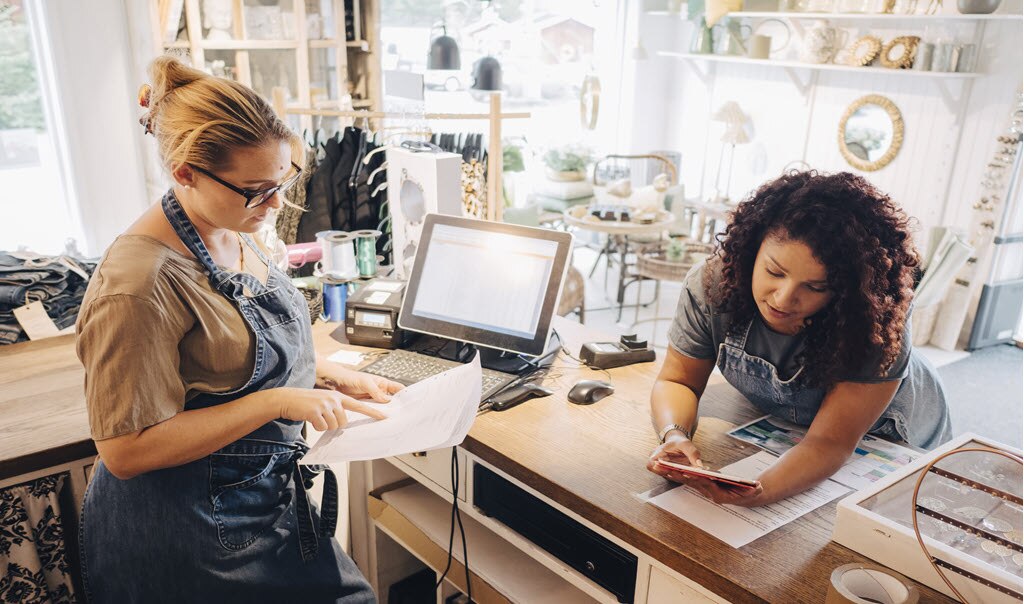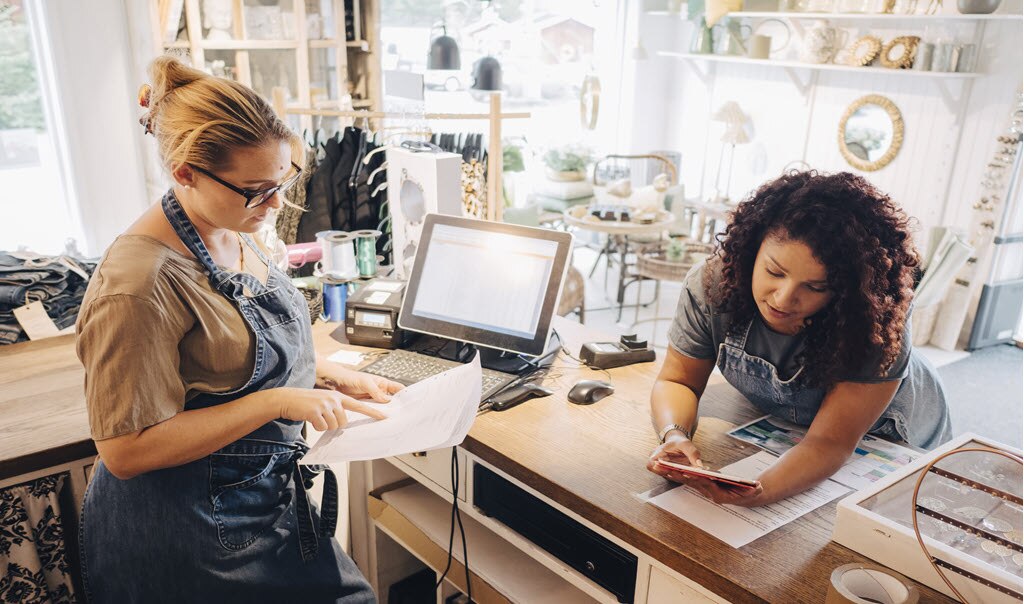 Pressures from inflation can affect companies of all sizes. These can be especially significant for small business owners who may have fewer resources to hedge against the impact that rising costs could have on their bottom line.
Economic shifts and supply chain issues contribute to rising costs of labor, equipment and materials. As a result, the cost of business insurance may also rise. Combined, these factors make for a very challenging environment for small business operations. For many businesses, it can feel like a perfect storm – and small businesses may be more vulnerable than large to the side-effects of an inflationary environment.
How Does Inflation Affect Small Businesses?
Several trends are impacting inflation. These trends affect small businesses after an event that leads to an insurance claim. They can include:
Building costs. Supply chain issues and rising labor costs can hit hard. These factors make it more expensive to build. For example, the cost to build a new warehouse in early 2022 jumped nearly 28% from the previous year.1
Global demand. Small business owners face competition for building materials. For example, the cost of structural metal products rose 43% between January 2021 and January 2022.2
Extreme Weather. Weather catastrophes can cause local inflationary pressures. In fact, during the last five years, the annual average for major destructive weather events rose to 17.8.3 That's a steady and stark jump when compared to 1980, when the average number of major destructive weather events per year was 7.7.4  Individual storms are causing more than $1 billion in damages with increasing frequency.5 
Many business owners struggle to rebuild their commercial properties after a significant loss. If they haven't regularly updated their insurance policies to reflect the current value of their covered property and that value has increased, their policies may not be sufficient to cover the costs to replace their damaged or lost property. 
Despite the risk of being underinsured, 43% of small businesses with less than 100 employees are uninsured.6  As a result, more small business owners find it difficult to come back from a major loss. At least 25% do not reopen.7 Often, insufficient insurance is the reason. Unexpected out-of-pocket costs above and/or beyond what their policy covers can be significant and insurmountable for many small businesses.
What Does Small Business Insurance Cover?
Small business insurance covers a variety of business property including buildings, vehicles, inventory and equipment. It also includes lost business income caused by downtime after an incident.
That's why it's so important to purchase a Business Owner's Policy (BOP). A BOP covers property such as structures, business personal property and lost business income. It also includes liability coverage for the cost of third-party claims. You can cover vehicles owned by the business under separate commercial auto policies.
When you and your agent set your policy limits, you'll need to consider inflation risks. The cost of materials needed to rebuild after a covered event is one of them. Those costs increase with Inflation. So do replacement costs for equipment such as forklifts, specialized manufacturing equipment and customized shelving.
Some of these items may have special limits in your policy coverage. Or, your building or business personal property limit may include them.
Consider the full range of business personal property types:
Recently added property, stock or equipment.
Large and small equipment.
Computer and IT equipment.
Material handling equipment.
Tooling, dies and molds.
Property of others under your care, custody or control.
Improvements and betterments, such as fixtures, alterations or additions.
Why Are My Business Insurance Premiums Increasing?
As with most property-related insurance policies, your BOP has limits on buildings and business personal property. Typically, insurance companies adjust those limits annually to account for inflation. That's one of the reasons why premiums tend to rise during inflationary times.
Smart Insurance Decisions to Help Protect Your Business Property from Inflation
It's a good idea to review your limits with your agent proactively, because the amounts of coverage you have can make all the difference between a soft and hard landing in the event of a loss. Check your limits with your agent. When you do, ask about replacement cost coverage versus actual cash value coverage.
Replacement cost coverage considers the current market value of buildings and materials. Actual cash value coverage generally considers how property value depreciates. You'll want to understand how your choice might affect your coverage experience. Then, you can choose the type of policy that best suits your needs.
There are some BOP options that are especially useful when prices are volatile. They provide a buffer on limits that exceed the stated values of the property in your policy. 
For example, Travelers BOP 2.0 for Small Business offers these popular options:
Replacement Cost Plus increases the building valuation up to 125% of the scheduled building limit in the event of a covered loss.
Inflation Guard includes an option that raises limits for building and/or business personal property by a selected percentage up to 9.5% as a buffer against inflationary pressures. This would be on a pro-rated basis during the policy term. Inflation Guard's adjustments are independent of other limit increases such as Replacement Cost Plus.
Travelers BOP 2.0 for Small Business is available in most states.
3 Actions Every Small Business Owner Can Take Today
Let's face it. You have plenty of worries when it comes to running your business in volatile economic times. You don't want to worry about your ability to rebuild after a claim. These steps can help provide some comfort:
Create, review and update your business continuity plan. Pay particular attention to preparing for potential property, liability and business income losses. Be sure to discuss appropriate insurance coverage limits with your agent.
Conduct a self-valuation of your business's personal property to determine your risk exposure.
Ask your insurance agent about your coverage limits. Confirm that your BOP has the coverages you need to help protect against inflation.
Small Business Insurance from Travelers
Now that you understand the inflationary risks to your small business, take the next step. To learn which types of small business insurance may be appropriate to help protect your business and the amount of coverage you need, talk with your local independent agent.
More Prepare & Prevent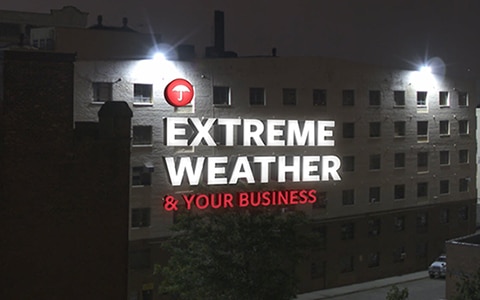 Extreme weather and fire can affect any business, and getting back up and running can take longer than you think. Be ready for extreme weather with these tips.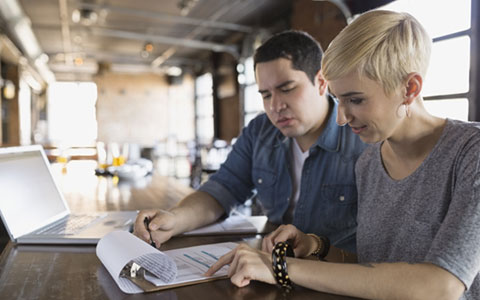 A formal property loss prevention plan can help prevent or minimize damage to machinery, equipment and facilities that are essential to your business.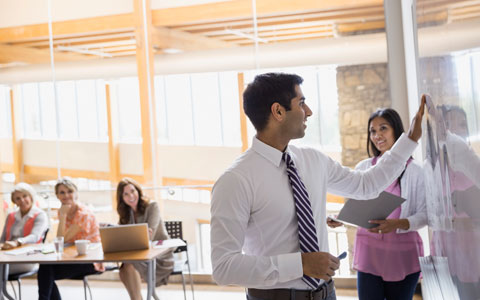 Having a strategy – before an event happens – helps to maximize the chance your business can recover while minimizing the loss of property, life and assets.