Managing the Risks of Hiring Oil and Gas Subcontractors for Materials Hauling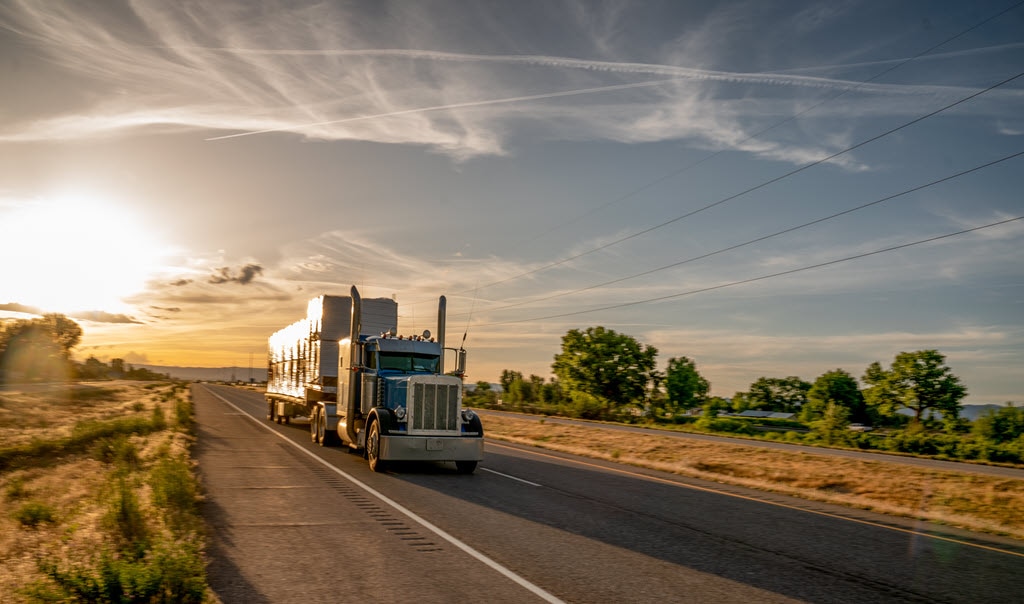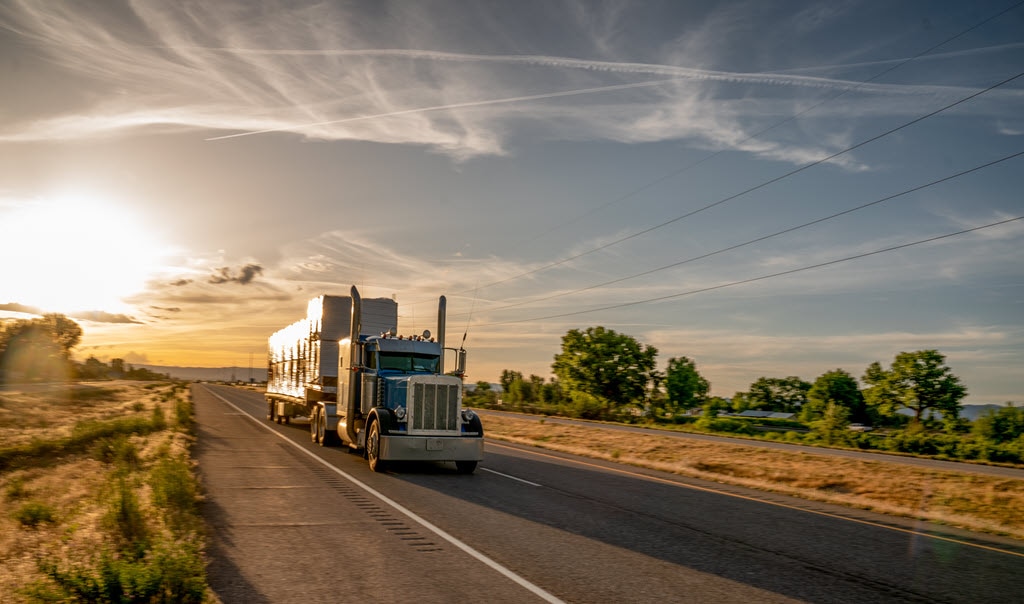 Oil and gas (O&G) operators and service contractors wear many hats in providing the full scope of products and services needed in the oil and gas exploration and production process. Yet rarely do they wear all the hats. Operators and service contractors regularly hire subcontractors, including hauling companies, to transport a wide range of materials and equipment, from salt water and crude oil to drilling rigs, poly pipe, tanks and chemicals. Although outsourcing the hauling of equipment and materials to a third party can be cost-effective and efficient, it also comes with inherent risks.
Without proper due diligence to check the background and qualifications of subcontracted partners, operators could be held financially liable for accidents, spills and other incidents that may occur during transport. For example, if an operator fails to exercise reasonable care in selecting and supervising subcontracted haulers and this negligence contributes to accidents or damages, they could face liability for their failure to inadequately evaluate a hauler. This underscores the importance of understanding the backgrounds and qualifications of the individuals you choose to hire. 
Explore the added risks associated with outsourcing the hauling of your oil and gas materials, as well as effective methods for evaluating subcontractors. 
Risks on the Road: Transporting Oil and Gas Equipment and Materials
Adverse events, including accidents, can happen during the transportation process, whether oil and gas operators subcontract hauling operations or handle it themselves. These can include:
The potential for damage, theft or loss of equipment or materials while on the road. These issues could delay production, disrupt operations and result in unforeseen costs.
The risk of a vehicle accident occurring during transportation. In addition to the detrimental effects on the well-being of the individuals involved, vehicle accidents and injuries can result in substantial medical costs and legal liabilities. 
The concern about regulatory compliance violations if an operator or subcontractor fails to follow environmental and safety regulations during transport. 
Subcontractor Risks: Questions to Consider when Hiring a Hauling Company
Prior to subcontracting the hauling of equipment and materials, operators and service contractors can proactively address should challenges by focusing on key questions that can inform the decision-making process. These are just some of the questions to consider: 
Hiring and Supervision
Is due diligence being taken to examine the competence, experience and background of the subcontracted hauler?
Does the hauler have the necessary credentials required for transporting oil and gas materials?
What safety protocols and measures does the hauler have in place to ensure the protection of equipment and materials during transportation? 
Insurance Policies and Coverage Limits
Does the hauler have the appropriate coverage, such as liability, workers compensation and cargo insurance?
Are the insurance limits included in the hauling contract sufficient to cover the costs your company could incur should an insurable loss occur? 
Are additional insured and primary/non-contributory requirements satisfactory? 
Scope of Work
Is the scope of the hauler's work clearly defined in the subcontracting agreement? 
Are expectations such as instructions, safety regulations and requirements specific to the oil and gas industry clearly communicated?
How frequently should the hauler provide updates on the status and location of shipments? 
By thoroughly answering crucial questions like these, oil and gas operators and service contractors can make informed decisions when subcontracting haulers. 
Prevention and Risk Management Strategies in Oil and Gas Transportation
Though the risks inherent in hauling may seem daunting, there are steps oil and gas companies can take to lessen their exposures and liability. 
Prequalifying Subcontracted Haulers: 5 Steps to Follow
From the prequalification phase to contracting, consider taking these five steps when hiring a subcontracted hauler: 
Implement a contractual risk transfer program. A contractual risk transfer program allows the operator or service contractor to allocate specific risks associated with transportation to the hauler. By clearly defining responsibilities, liabilities and insurance requirements within the contract, the O&G operator can shift certain risks to the hauler, reducing their own exposure. The program should also include dispute resolution mechanisms in case of breaches or disagreements. This may provide the operator with legal recourse and the ability to resolve issues more efficiently, reducing possible disruptions and financial losses.
Conduct thorough due diligence and request references. Ask the hauler to provide references from previous clients in the oil and gas industry. Contact these references to inquire about the hauler's reliability, adherence to safety protocols and overall performance. Due diligence can include utilizing industry databases and reading online reviews to uncover additional insights into the hauler's reputation and performance.
Review work history and check safety records. Assess the hauler's work history, including their track record of successfully completing similar transportation projects. Look for any incidents, accidents or regulatory violations that may indicate a lack of reliability or compliance with industry standards. Check driving records and ask whether they have adequate vetting and training programs for drivers, including distracted driving guidelines and a fleet safety program in place. In addition, investigate the hauler's safety records and safety rating from relevant regulatory bodies. Look for any patterns of safety violations, accidents or penalties.
Verify credentials. Confirm that the hauler has the necessary permits, licenses and certifications required for transporting oil and gas materials. This includes verifying compliance with any specialized requirements or safety standards specific to the industry and asking the hauler to provide copies of their operating authority documents. These documents should clearly indicate the jurisdiction(s) in which the hauler is authorized to operate. It may be beneficial to consult a legal expert or contact a regulatory agent directly if there are any concerns regarding the validity of the hauler's operating authority.
Request proof of insurance. Ask the hauler to provide valid and up-to-date certificates of insurance for all relevant policies. Review coverage limits, additional insured and primary/non-contributory status. Naming the hiring entity as an additional insured on the subcontractor's insurance can help ensure that their interests are safeguarded in case any liability claims arise from hauling activities. Similarly, primary/non-contributory requirements can help protect a hiring entity's financial interest by ensuring that the subcontractor's insurance carrier bears primary responsibility. If necessary, seek legal advice for complex insurance matters or concerns. 
More About Prequalification Procedures
Prequalifying subcontracted haulers helps ensure that they are authorized and have the necessary experience, skills and credentials to complete the job properly. The Federal Motor Carrier Safety Administration's (FMCSA) Pre-Employment Screening Program (PSP) is a good resource to start with. According to the FMCSA, companies using PSP to screen new hires lower their crash rate by 8% and driver out-of-service rates by 17%, on average, compared with those who do not use PSP.1
PSP grants hiring service contractors electronic access to a commercial driver's five-year crash and three-year inspection history from the FMCSA Motor Carrier Management Information System (MCMIS). Records are available for commercial drivers, motor carriers and companies conducting pre-employment screening for the carrier industry.
A review of a subcontracted hauler and driver's DOT history and operating authority, across interstate lines, can be conducted through the DOT's SAFER system.2 By diligently prequalifying and thoroughly vetting subcontracted haulers, O&G operators can confidently select reliable partners who will uphold safety standards, mitigate risks and contribute to the smooth transportation of their valuable equipment and materials. 
At Travelers, our team of oil and gas risk consultants regularly works with O&G operators to share lessons learned and insights gleaned from extensive knowledge and consultations, helping to enable safer operations and effectively manage risks.  

Sources:
1 https://www.psp.fmcsa.dot.gov/psp/Public
2 https://www.fmcsa.dot.gov/safer
More Prepare & Prevent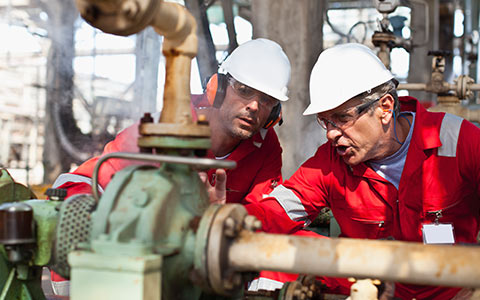 Having well-documented policies can help companies safely and efficiently onboard employees.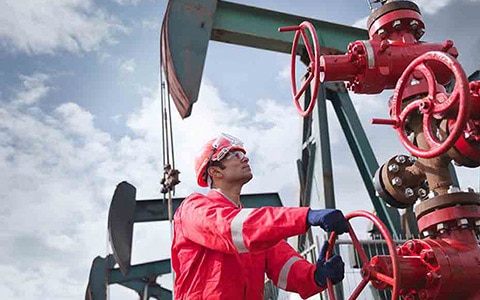 Having a comprehensive contractual risk transfer (CRT) program can be a critical component in managing risks in the oil and gas industry.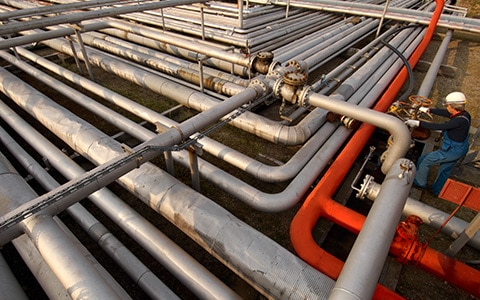 The impact of pollution losses from an oil spill or gas leak can be damaging to a company's reputation.