Managing Oil and Gas Risk with Contractual Risk Transfer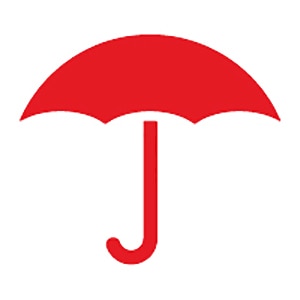 Oil and gas companies subcontract a significant amount of exploration and production work, which brings with it both operational and financial risks. In an industry with a complicated legal landscape, having a comprehensive contractual risk transfer (CRT) program can be a critical component in managing these risks.
Laws governing oil and gas operations function under an anti-indemnity risk transfer theory known as Knock-for-Knock, in which financial liability follows the employer of the injured employee. When properly documented, agreed upon and implemented, a CRT program can ensure that the employer of an injured worker is financially responsible for the employee's injury.
"A contractual risk transfer program can help determine beforehand how losses are handled," said Erich Watkins, a Travelers Oil and Gas Risk Control professional. "Oil and gas companies should review contracts with an attorney familiar with oil and gas operations and the laws in the states where work is performed, reducing surprises."
Written contracts that clearly outline each party's obligations in advance can help avoid costly and time-consuming lawsuits over injuries and other claims, and can allow for a smoother claim handling process. A risk transfer program outlines the types of documents your company will use to work with subcontractors and other third parties, as well as roles and responsibilities of those accountable for the CRT program.
Rising Industry Demand Can Drive Contract Renegotiations
Depending on the demand for oil and gas contractors, companies may seek to renegotiate master service agreements to secure more favorable terms. "As oil and gas activity increases or decreases, so does the leverage in contracts related to risk transfer," said Watkins.
Oil and gas companies will want to work with an attorney familiar with oil and gas and multi-state operations before signing both new and renegotiated contracts. Many states have statutes that place limitations on the scope of indemnity agreements in oil and gas, such as limiting the amount of negligence that can be assumed by subcontractors.
Managing Risk Through Tiers
Another risk exists for those operators or subcontractors working for higher tiers. In oil and gas contacts, the "lower tier" contractor (subcontractor/indemnitor) typically agrees to protect the "higher tier" operator (general/indemnitee) for injury or damages arising out of the lower tier's work or employees. Generally, there are two issues to address when transferring risk from a contractor/owner to other or lower tier contractors.
The first is the contract language, such as the indemnification clause, that can help to outline the responsibilities of the contractor whose work results in injury or damages, including the duty to defend the other involved contractors. Indemnification clauses in the oil and gas industry can involve legal issues, like the Knock-for-Knock provision, that may need to be addressed. You should consult an attorney knowledgeable in oil and gas contract law in the state where the work is performed for the appropriate language.
The second is the insurance requirement, also outlined in the contract, which requires a party to obtain insurance and provide additional insured status to the other party. The insurance requirement also provides details about insurance, including limits, you require of your subcontractors, vendors or other service providers. Typically, insurance requirements include details about lines of coverage, such as automobile, general liability, workers compensation, pollution and umbrella lines of insurance, as well as other lines of insurance when needed. In certain situations, you may also require that the contracting party make your company an additional insured on a primary and non-contributing basis. Work with your insurance agent and legal counsel to help you determine appropriate coverage arrangements and limits.
A CRT program is just one risk management strategy intended to help identify each party's obligations before an incident occurs. Oil and gas companies should review their CRT program annually, including contract indemnity language as well as insurance requirements, to confirm they are in compliance with applicable laws and regulations. In addition to an annual review, you should conduct reviews of in progress project files to ensure appropriate indemnification and insurance requirements were met.
More Prepare & Prevent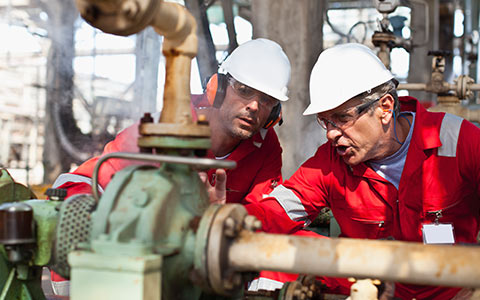 Having well-documented policies can help companies safely and efficiently onboard employees.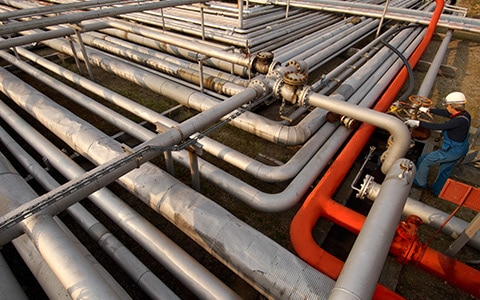 The impact of pollution losses from an oil spill or gas leak can be damaging to a company's reputation.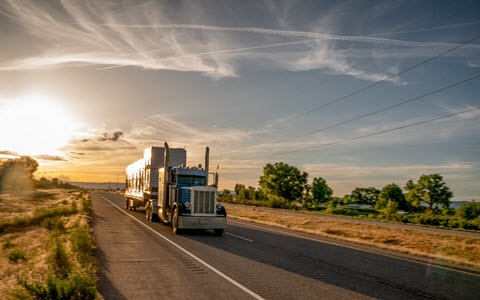 Taking measures to effectively manage risks when hiring oil and gas subcontractors can help operators safely and efficiently transport equipment and materials.