5 Things to Know Before Renting or Leasing Space for Your Business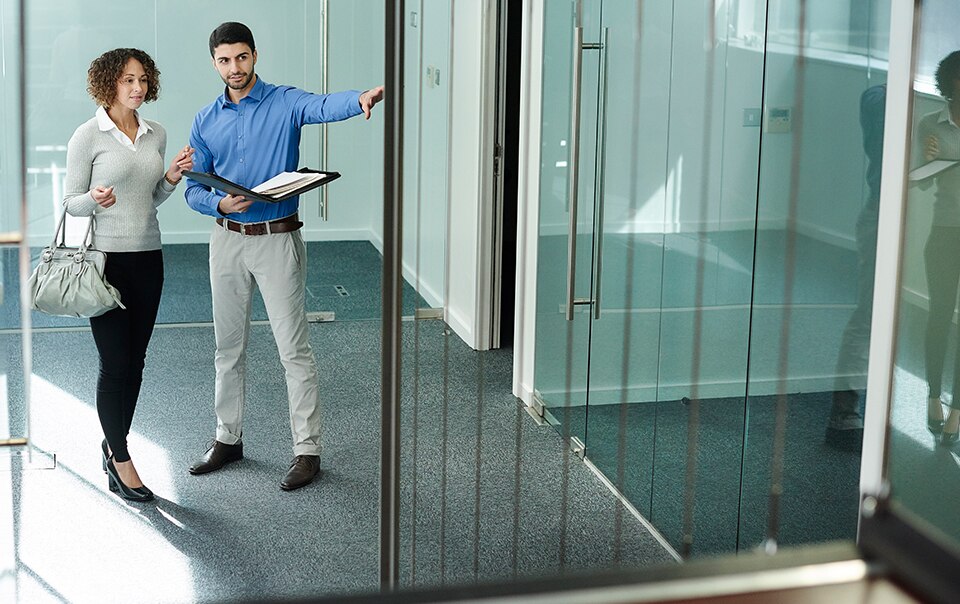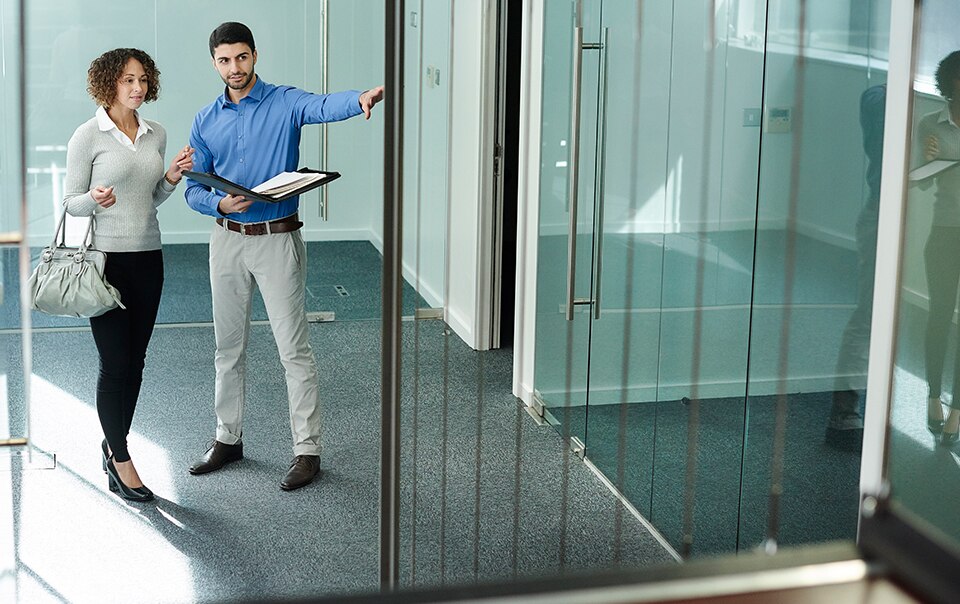 Leasing commercial space is an important step in growing a small business, whether you're expanding your current location or moving to a new location. But commercial leases can be complicated, with a range of conditions and contingencies that have legal and financial implications for you and your landlord — and the future of your business.
With so much riding on a lease, it's important to read the fine print and know exactly what you're signing. Understanding these key areas will help protect your business interests for the long haul.
Here are five considerations before you sign a commercial property lease for your small business.
1. What Does the Commercial Lease Include?
The rental rate is always a top consideration in choosing a property, but it's also important to know what that rate includes. Commercial leases come in a variety of formats, depending on how the building's operating expenses are passed on to the tenant. The three most common types of leases include:
Full-service or gross lease. As the tenant, you would pay a fixed amount each month. The landlord would pay all building-related expenses.
Net lease. The tenant agrees to pay base rent plus expenses, which may include the cost of utilities for the leased space and a proportional share of property taxes, insurance, and utilities and maintenance fees for common areas.
Modified gross lease. This is a hybrid of a gross and net lease. As the tenant, you would have a gross lease, but would be responsible for certain increases in the operating expenses over the lease term.
Before signing a lease, be sure you understand the proposed lease structure and what you'd be responsible for paying as a tenant. If you would be expected to pay expenses, ask the landlord for projections of their costs to help you plan. You may be able to negotiate terms that will work better for your business, including caps to keep expenses within a reasonable range.
2. What Are the Lease and Renewal Terms?
A commercial lease typically runs for a term of five, seven or 10 years, and sometimes longer. This helps guarantee occupancy for the landlord and may mean lower rental rates over a longer period of time for prospective tenants.
A short-term lease of a year or two may allow your business greater flexibility. But you'll want to be prepared for new terms when the lease expires. Discuss the option to renew up front and have any renewal terms clearly articulated in the lease document, including the length of the term and how the landlord will calculate the renewal rate.
Also make sure you know when rental payments begin, particularly if a build-out is part of the lease, and the timeline for notifying the landlord of your intention to renew or not.
3. How Does the Lease Handle Improvements?
You might want to make changes or improvements to customize the rental space to work for your business, whether you own a dental practice, a pet grooming business, a bakery or another small business. Negotiating these "build-out" requirements — such as custom cabinets, carpeting, cubicles for employees, or tearing down or building walls — is an important part of establishing a lease agreement.
You'll want the details spelled out, including the specific changes that will be made, their cost, who will pay for them, who will own them upon completion and whether the property must be returned to its original state after your lease is up.
4. What Happens if You Need to Break the Lease?
Breaking a lease can be expensive. You could be responsible for rent payments for the remainder of the term of your lease, as well as other penalties that can vary based on where you live and your state's real estate laws.
To minimize your liability, ask to include a break clause in your lease that defines terms for getting out of the lease, if needed, and the specific amount of any penalties you'll need to pay. Also negotiate your right to transfer or "assign" your lease to a new owner or sublet all or a portion of your space in case, for example, you need to move or you sell your business.
5. What Kind of Commercial Property Insurance Do You Need?
Make sure your lease clearly states your insurance obligation – that is, the coverage required and who will pay for it – so there aren't any surprises in case of a lawsuit or loss. Every lease is different, but in most cases, the landlord purchases insurance for the building and common areas while the tenant's commercial property insurance covers your actual rental space and its contents. It includes your business's personal property, such as furniture, equipment and inventory, and it may include improvements and betterments made to the premises. The value can vary widely from a doctor's office with recently-updated examination rooms to a virtual consulting company that typically holds online meetings with clients.
Knowing the true value of your property is important. You'll want to choose coverage limits that are enough to cover what it would cost to replace your property if it gets damaged or stolen. Otherwise, you might need to pay out of pocket for anything that exceeds the limits of your policy.
And don't forget – As the tenant, Liability insurance can provide protection against potential lawsuits arising out of the use of the premises, such as if an employee or visitor slips and falls on the premises. In addition, to protecting you from suits arising from your business operations.
Navigating a commercial lease can be challenging. A real estate broker can provide invaluable assistance, but you could also benefit from the unbiased perspective of a legal professional. Also ask your insurance agent to review the insurance provisions within the lease to make sure there are no coverage gaps and that you meet your insurance requirements with the protection your business needs.
Find an agent today to discuss the kind of coverage that's important to protecting your small business.
This article is for general informational purposes only. None of it constitutes legal advice.
More Prepare & Prevent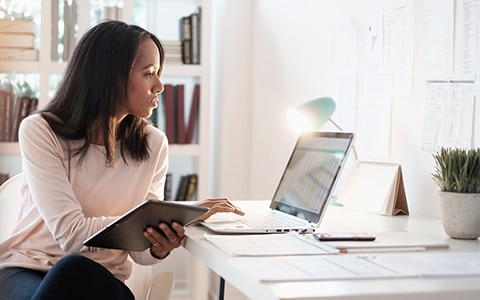 Modern office trends, such as mobile device use and work & play activities, bring new safety risks.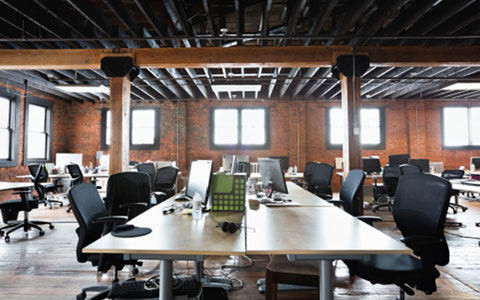 When choosing new office furniture, consider how proper seating and workstations could offer significant cost savings in the long run.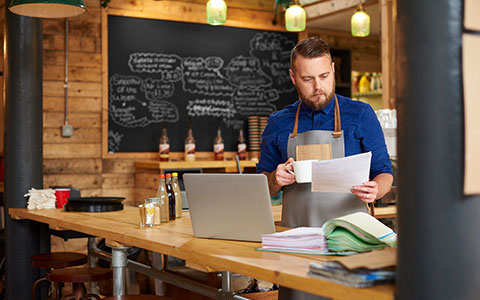 Here are some of the more important terms to help you understand your policy.