How Well Do You Understand Your Cargo Theft Threats? [Video]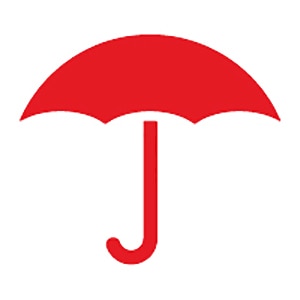 Cargo theft can impact almost any supply chain across the globe, and the threats can vary significantly. Variables such as the type of commodity shipped, the regions of the world where it may pass through, and, even the time and day of the week all are factors to consider when understanding cargo theft threats.
Scott Cornell, Travelers' National Practice Lead for Transportation, shows how data and speed can help customers recognize, avoid and respond to identity theft schemes and other types of cargo theft.
[MUSIC PLAYING]
(DESCRIPTION)
Logo and text, Focus on the Future. 3 Trends Driving Contractors' Equipment Risks in Construction. Animation, Workers in hard hats at a construction site.
(SPEECH)
As construction businesses continue to adapt to the new normal, they are reassessing their operations, including how they manage risks to their equipment and building materials. Keeping these three trends in sight, and having contractors equipment insurance coverage in place, can have a big impact on construction companies.
(DESCRIPTION)
Text, 1. Supply chain disruptions. 2. Theft and vandalism. 3. Industry growth. 1. Supply chain disruptions
(SPEECH)
More than ever, construction businesses are challenged by supply chain disruptions. Longer wait times for equipment parts and materials, along with higher shipping costs, lead to shortages, and that impacts profit. Key actions businesses can take to reduce supply chain issues include communicate more frequently with supply partners, identify alternative suppliers as a fallback plan, and place bigger volume orders when prices stabilize.
(DESCRIPTION)
2. Theft and vandalism
(SPEECH)
Soaring prices for commodities like steel, copper, and lumber as well as high-value equipment, are contributing to a rise in construction sites theft. To deter thieves and vandals, resilient businesses implement job site security strategies. These include taking advantage of digital technologies like GPS trackers for construction equipment and surveillance cameras with remote monitoring features.
(DESCRIPTION)
3. Industry growth
(SPEECH)
Growth in infrastructure activities will likely lead to new business capital entering the industry. While expansion is welcome, it may also bring new stresses to supply chains, and more theft as the competition for critical materials, skilled workers, and equipment heats up. Strategies to protect and maintain property and equipment can help reduce these risks.
With the right insurance and risk management resources, construction businesses can manage some of the most serious threats to their assets and operations.
(DESCRIPTION)
A person in a hard hat looks at a computer monitor. It has the Travelers logo with the text, Inland Marine Insurance for Construction. Three bullet points: Contractors' Equipment, Installation. Builders' Risk
(SPEECH)
Ask your travelers representative about how our customizable inland marine coverage, including contractors' equipment, installation, builders risk, and more can help protect your clients' businesses.
(DESCRIPTION)
Logo, Travelers. Text, Visit travelers dot com slash inland marine slash construction
Identifying your product's susceptibility to theft and developing appropriate strategies can help protect your cargo and your business. "Education is paramount to effectively combating cargo theft," says DZ Patterson, a Travelers Investigative Services professional. "Once companies understand their particular cargo theft threats, they can implement targeted behavioral and procedural changes more effectively. These can include improved hard controls, including locks and electronic detection, as well as implementing cyber security techniques, to harden their supply chain," adds Patterson. One approach to curbing cargo theft and introduced by Travelers' Special Investigations Group (SIG) is the Travelers' "Sting Trailer." The trailer is an innovative tool that Travelers deploys in partnership with law enforcement operations. Its use has shut down criminal operations resulting in arrests and criminal prosecutions.
What is Stolen Most Due to Cargo Theft
Most people believe cargo crime is focused on larger value pharmaceutical and electronics. However, home and garden supplies, as well as food and beverage products, are the two most theft targeted cargo types. These two categories account for more than 30 percent of all reported cargo theft in the United States in 2017.* This type of cargo is attractive to thieves because it can be more easily resold in illicit markets. Other more protected products may have more developed anti-theft features, for example, unique control numbers and identifiers that help law enforcement identify stolen goods.
Cargo thieves take advantage of every weakness they can. Some examples are:
Poor roadways and transportation infrastructure, such as bridges and ineffective traffic control.
Weak or non-existent security procedures at ports and terminals.
Unreliable telecommunications networks that are expected to support covert tracking devices.
These types of regional weaknesses can serve as choke points where cargo thieves focus their resources to attack cargo moving within them.
In the United States, cargo thieves tend to consider weekends, especially extended holiday weekends, as prime times to target cargo. They understand that reporting and response times can be delayed when facilities are left unattended over weekends and holidays, giving them more time to transfer cargo to another trailer, hide it away in another location or even sell it to another party before law enforcement, or even the shipper, is aware the cargo is missing.
A few starting points when evaluating the theft potential for goods in transit are:
Understand how your cargo will travel — both type of conveyance and the actual route it will take.
Develop routes that avoid areas with 'known' high-crime or poor infrastructure.
If shipping in higher-crime areas is unavoidable, work with local law enforcement to time shipments to occur when there is less chance for theft.
Consult with reputable security vendors who may be able to provide better security solutions and types of anti-theft devices that meet your threats.
Enforce high security standards within your operations, such as:

Require trailer kingpin locks to be installed whenever a loaded trailer is not attached to a tractor.
Ensure facilities are well-lighted and fence lines are maintained.
Have drivers avoid stopping within the first 200 miles from the pickup point.
Prohibit drivers from leaving loaded trailers unattended.
Shippers can incorporate these requirements, as well as others, within their freight contracts.
Sources:
* SensiGuard™ Supply Chain Intelligence Center (SCIC), U.S. Cargo Theft 2017 Annual Report.

More Prepare & Prevent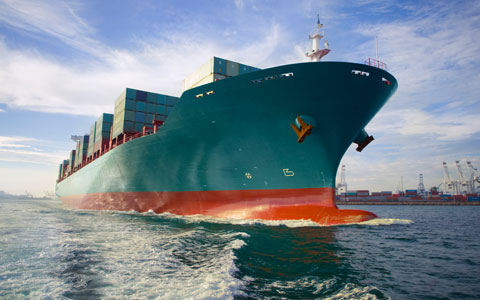 Taking steps to protect cargo can help prevent business interruptions. Learn about inspecting, securing and receiving cargo.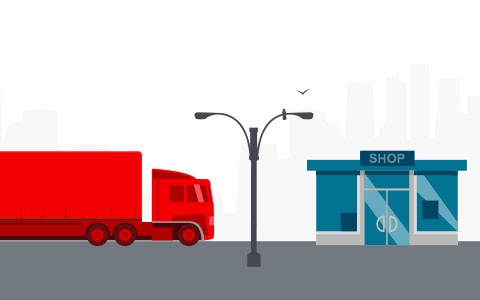 Compare your results to those who took the Supply Chain Pressure Test and learn about potential risks from weak links.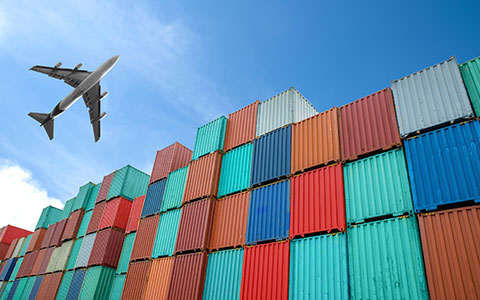 Read these tips to help managing and mitigating risk when dealing with suppliers overseas.