Ocean Marine Insurance
The ocean marine industry is unique and the risks threatening the industry have the potential to sink business operations. Did you know that fire is a leading cause of loss1 for the ocean marine industry, or that there have been more than 100 weather events with costs in the billions between 2000 and 2014?2 With extensive coastal operations, maritime businesses can be heavily impacted.
Travelers offers the protection you need when faced with an unforeseen or catastrophic loss. As a leading provider of ocean marine insurance in the United States, Travelers has an extensive product portfolio of marine and non-marine coverages for operations, including marine services suppliers, marine transportation and construction, ocean cargo, and luxury yacht owners.
Ocean Cargo Insurance
For importers, exporters, manufacturers, commodities traders and freight forwarders.
Learn More
Marine Services Suppliers Insurance
For companies that provide marine services on or around the waterfront, such as ship repairers, terminal operators, boat manufacturers, marinas and more.
Learn More
Marine Transportation Providers Insurance
For maritime transportation businesses operating tugs and barges, crew/supply boats, excursion vessels, ferries and more.
Learn More
Marine Contractors Insurance
For marine contractors who perform a wide variety of jobs when engaging in commercial and residential construction on and around the waterfront.
Learn More
Luxury Yacht Insurance
Designed to meet the unique insurance needs of owners of pleasure craft with hull values from $250,000 to $50 million.
Learn more
Insights & Expertise
Help protect your business with this 5-minute test to identify weaknesses in your supply chain.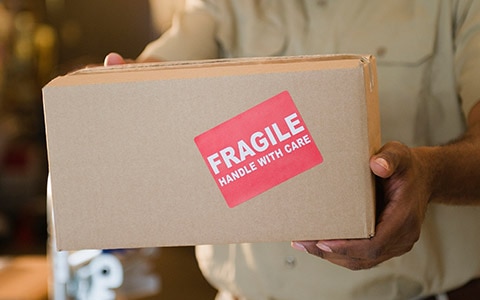 How does the law determine whether you are held liable for your products and services? Find out more about the two key principles of liability.
The best time to think about a natural disaster is when there is not one in sight. Learn how we can help you prepare should an unexpected natural disasters strike.
1 International Association of Marine/Fire Investigators
2 NOAA