What Is Ocean Marine Luxury Yacht Insurance?
Ocean marine luxury yacht insurance offers protection from unexpected threats like lightning, mechanical failures and collisions. This insurance includes coverage for loss or damage to a yacht, including personal property onboard, and liability coverage for injuries or damage involving others due to ownership, maintenance or use of the yacht.
A minute away from the water is a minute too long, and any loss to a yacht can be significant. With Travelers, you can rely on a superior level of protection along with exceptional service from experienced ocean marine specialists to get you back on the water quickly.
Luxury Yacht Insurance Products
Travelers offers two luxury yacht insurance products designed to meet the unique insurance needs of yacht owners:
QUAY Marine Agreement: Coverage designed to fit the needs of professionally crewed luxury yachts valued from $1 million to $50 million.
QUAY Yacht Agreement: Coverage designed for luxury yachts valued from $250,000 to $1 million. Specific vessel types include trawlers, custom/semi-custom sportfish, downeast boats and long-range cruisers.
Who Is QUAY Marine and Yacht Agreement Insurance Right For?
Custom and semi-custom sportfish
Luxury sailboats for recreational use
Downeast style and trawler boats
Expedition style boats and long-range motor yachts
Find an Agent
Need an Agent?
Get the personal service and attention that an agent provides.
Find a local agent in your area:
Related Products & Solutions
For companies that provide marine services on or around the waterfront, such as ship repairers, terminal operators, boat manufacturers, marinas and more.
For maritime transportation businesses operating tugs and barges, crew/supply boats, excursion vessels, ferries and more.
Travelers understands the challenges and nuances of the waterfront and has a portfolio of insurance solutions to meet your needs.
Insights & Expertise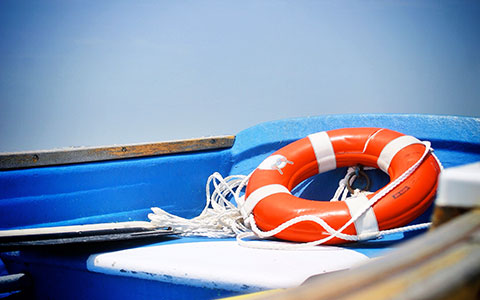 Do you know what to do and have what you need on board to respond if your boat is sinking, catches fire, or stops running?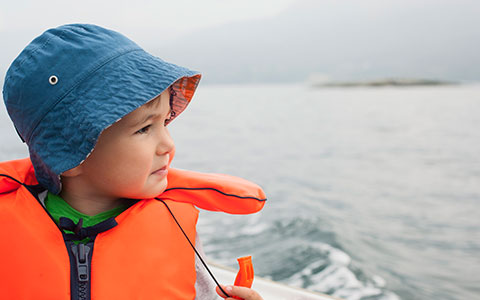 Be sure you and your passengers follow these safe boating tips and practices to help promote an incident-free return from each outing.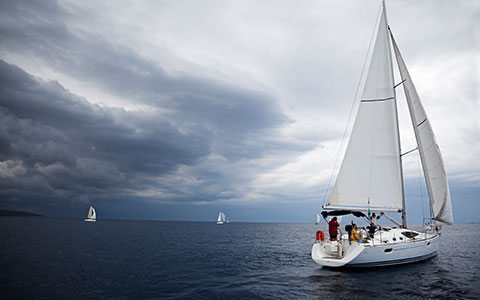 A boat in a storm can be very dangerous. Learn what to do if you are on a boat in a storm with these tips.
Related Services
We have one of the largest Risk Control departments in the industry, and our scale allows us to apply the right resource at the right time to meet customer needs.
Our knowledgeable Claim professionals will respond to your needs with speed, compassion, integrity and professionalism. It's our business to help keep you in business.