Marine Services Suppliers Insurance
Fire. Natural disasters. Injuries. The marine and non-marine risks facing marine service suppliers are prevalent and often unpredictable. Did you know that:
Fire is a leading cause of loss in the ocean marine industry?1
There were more than 100 weather events from 2000 to 2014?2
Slips, trips and falls are a common occurrence and on the rise, with an increase of 27% since 2009?3
Travelers understands these risks and offers protection for marine service suppliers with a total account solution that combines marine and property and casualty coverages. Travelers also offers tailored services to assist customers before, during and after a loss.
Marine Service Suppliers
Travelers offers a broad package of coverages designed to protect marine service suppliers.
Who is this right for?
Boat manufacturers
Marinas
Ship/boat repairers
Shipyards
Stevedores
Terminal operators
Vessel charterers
Wharfingers
Find an Agent
Need an Agent?
Get the personal service and attention that an agent provides.
Find a local agent in your area:
Related Products & Solutions
For importers, exporters, manufacturers, commodities traders and freight forwarders.
For maritime transportation businesses operating tugs and barges, crew/supply boats, excursion vessels, ferries and more.
For marine contractors who perform a wide variety of jobs when engaging in commercial and residential construction on and around the waterfront.
Travelers understands the challenges and nuances of the waterfront and has a portfolio of insurance solutions to meet your needs.
Travelers Inland Marine provides protection for a business' property that is mobile in nature or requires unique valuation.
Insights & Expertise
Marine repairers and marine equipment installers face a wide array of maritime risk exposures. Learn the criteria that help examine the risks.
Help protect your business with this 5-minute test to identify weaknesses in your supply chain.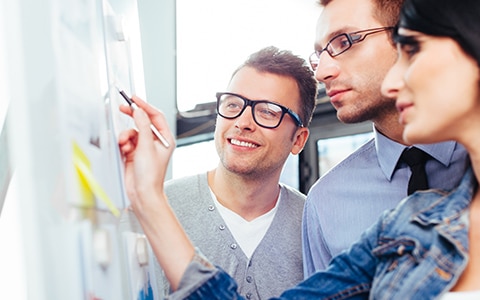 Developing a plan in advance can help businesses weather unexpected emergencies.
Related Services
Travelers Ocean Marine Risk Control Specialists have valuable industry experience and can help customers identify ocean marine exposures and develop strategies to impact those exposures.
Some of our resources include:
On-site consultation, conducted by professionals from a team of over 700 Risk Control Consultants, supported by dedicated marine specialists.
A team approach with both customers and agents.
Deploying the Travelers Special Investigations Group (SIG) that can work directly with clients in developing theft prevention and recovery strategies. 
Assisting customers with business continuity planning, using our online and on-demand resources to help minimize operational disruptions, should a loss occur.
Assisting customers with business continuity planning tools, to help them identify critical areas for consideration and minimize operational disruptions, before a loss occurs.
Additionally, Travelers Ocean Marine Risk Control offers extended global services through a select network of marine surveyors.
Ocean marine customers have specialized needs and require high-quality claim services that complement their unique business requirements. Knowing this, Travelers has dedicated professionals specializing in cargo, hull and marine liability.  
1 International Association of Marine/Fire Investigators
2 NOAA
3 National Safety Council Injury Facts 2011, 2013 & 2015 Editions