3 Key Subsurface Risks for Marine Contractors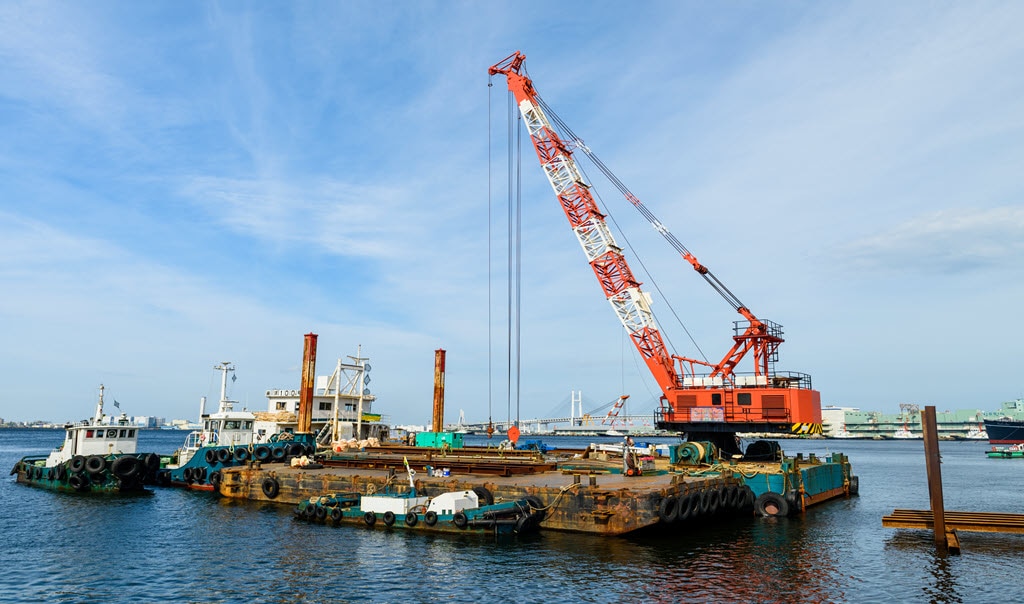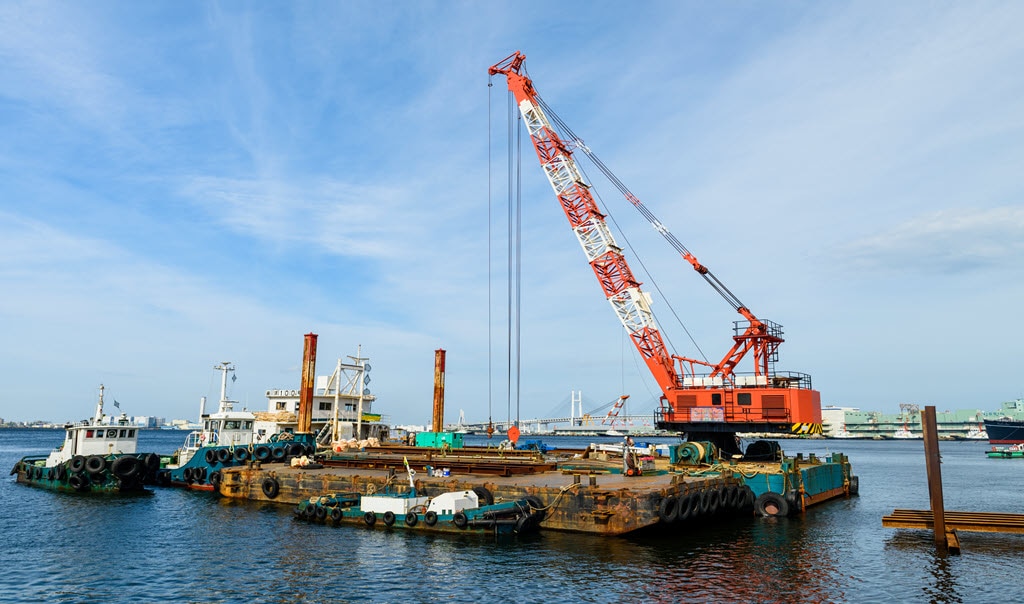 Construction on land is dangerous. Construction in and around water adds an additional layer of risk for contractors. Heavy equipment on floating platforms, changing weather and constant motion require contractors to navigate on-the-job exposures carefully to prevent potentially catastrophic accidents.
Here are three major risks for construction work performed underwater:
1. Unidentified Cables, Communications Lines and Pipelines
Utility companies have been laying pipes and cables underwater for decades – to transport telecommunications, water and electricity to households and businesses. On land, utilities can be readily marked and avoided. Underwater, they can be challenging to locate and work around, adding an extra layer of risk for marine contractors. Hitting a buried line can disrupt utility service, be costly to repair, and cause serious injury and death. With more underwater cables and pipelines being installed every day, this risk continues to grow.
2. Considerable Crew Exposures
Marine construction can be hazardous for everyone involved. When things go wrong, accidents can be catastrophic, especially when it involves dredging.
Dredging equipment, such as buckets, clamshells and cutterheads, is heavy, powerful and often unwieldy to maneuver. The cables required for operation can cause injuries when tension is released or a malfunction occurs. The force from ruptured high-pressure hydraulic systems can cause significant crew injuries or death. Cranes pose a particular hazard because of their size, mode of operation and potential effect on vessel stability. A proper training and safety program is critical to proactively managing the unique risks to crews posed by marine operations.
3. Improper Marine Navigational Lighting
Barges, marine construction equipment and pipelines can be at job sites for weeks at a time. Without proper lighting, they can present a substantial hazard to navigation and create a significant liability exposure. A collision with a stationary barge, dredge, dredge pipe or other hazard can cause considerable damage to the vessels involved and have tragic consequences, including serious injuries and loss of life.
The Right Insurance Helps Marine Contractors Manage the Costs of Maritime Risks
Marine contractors who work with Travelers benefit from deep experience, industry expertise and specialized resources designed to help them mitigate risks. Ask your insurance agent about Travelers insurance for your marine contractors.
Learn how Travelers can be an advantage to your marine contracting operation.
More Prepare & Prevent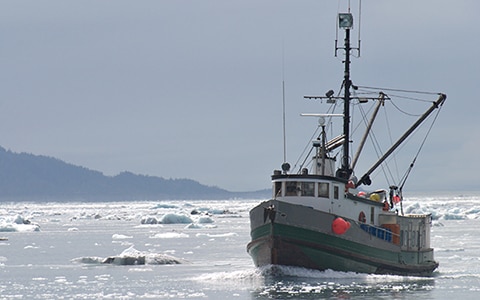 LED lamps on smaller or coastal watercraft may cause electromagnetic interference, which can result in poor reception on VHF frequencies, according to a U.S. Coast Guard alert.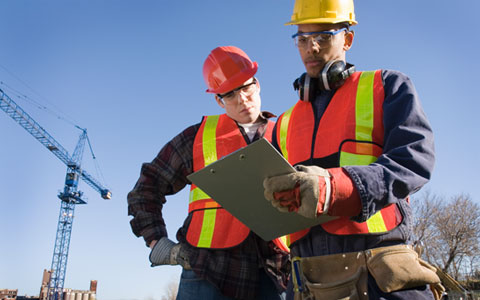 Companies preparing for crane operator OSHA certification should also train their supporting team about ongoing safe crane operations.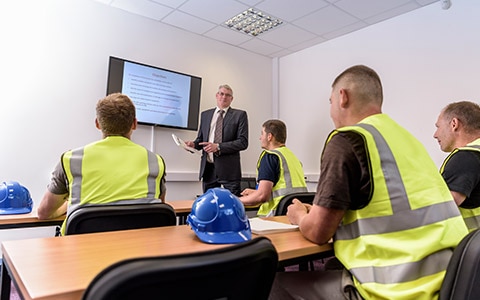 Construction companies can help protect workers by hiring candidates with a focus on safety and giving ongoing safety training.