Exploring New Products and Services During an Economic Downturn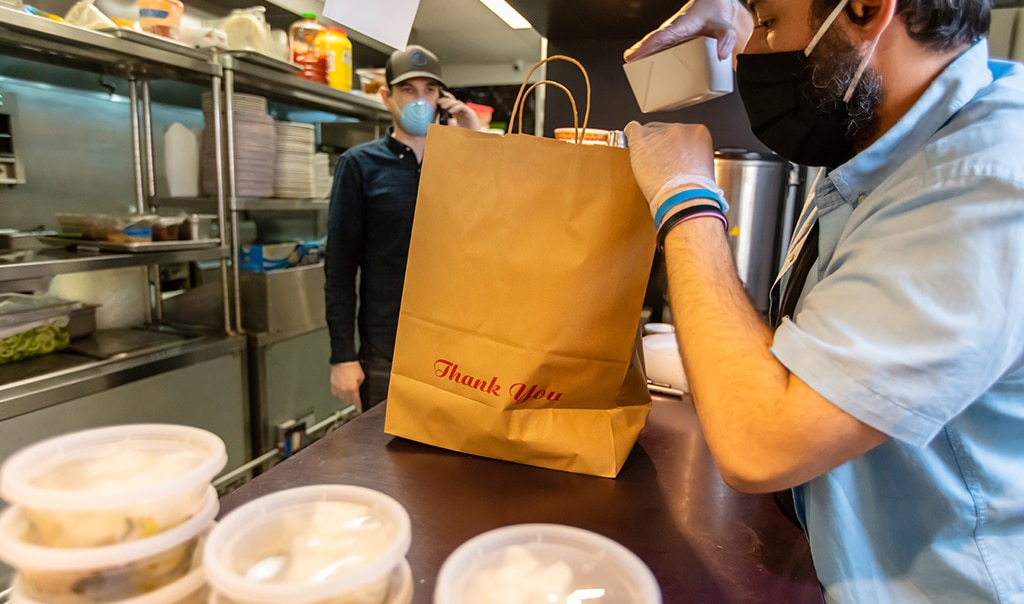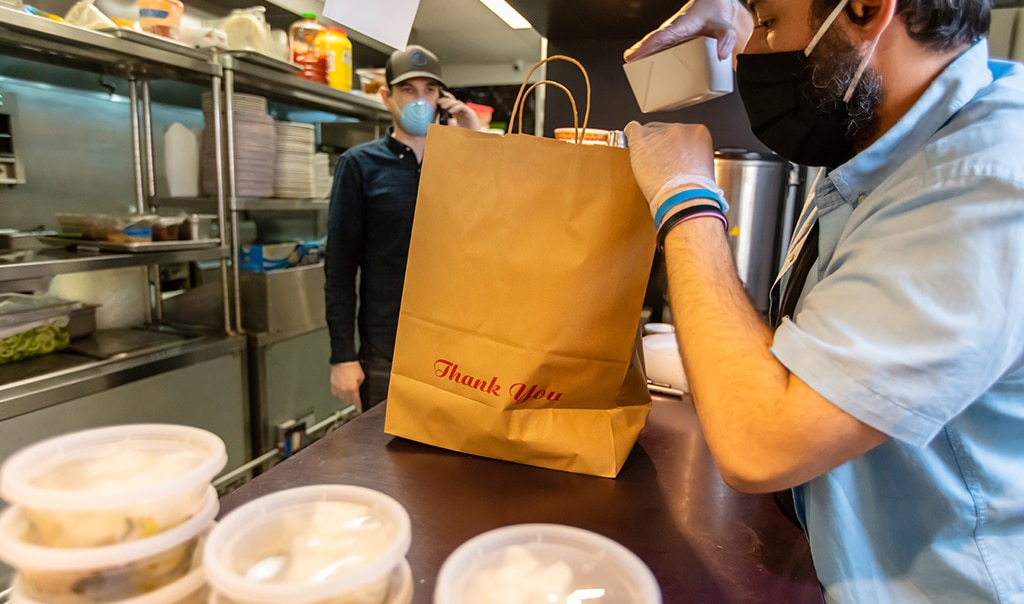 The U.S. economy officially entered a recession in February 2020. During challenging times, when money is less available, people's spending habits change. To be successful, you may want to consider whether there are other products and services that make sense for your business to offer.
To give your business a better chance to succeed during an economic crisis, think about the products and services you can provide that people always use, regardless of the state of the economy. Then think about ways to offer them at a more affordable level. This may be necessary until things begin to stabilize and people feel more confident about spending money.
Here are some examples of products and services that have historically performed well during a slowing economy:
Consumer Staples
It doesn't matter what the economy is doing when it comes to certain types of products. Individuals will always need "staple" items, even when times are tight. Selling these items at a fair price won't necessarily make your business more money, but it can help ensure regular customer traffic and the possibility that people may be tempted to buy more expensive items, allowing you to potentially cross-sell more profitable items.
Food
Everyone needs to eat and offering some food items can be a great way to expand your product offerings during an economic downturn. Pre-packaged food items, like chips and cookies, offer shelf-stable options to help ensure your stock doesn't go bad as you're building consumer awareness of your expanded offerings.
Personal Care Items
Toothpaste, deodorant, shampoo, toilet paper, and other grooming and personal care items are always in demand. Offering these types of items can position your business as a vital resource for consumers during tough times.
Cosmetics and Related Services
People want to look good, even when times are tough. They may not be able to afford a new outfit or pair of shoes, but it's usually possible to try a new nail color or get a makeover. Businesses that supply these types of products and services typically make it through recessions.
Pet Care Products and Services
Pets are members of the family, and they're treated like it. People tend to continue spending money on their pets, including products, medical services and grooming, even during tough times.
Clothing
People still wear clothes during recessions. Clothing, underwear, socks and shoes wear out. If your business carries necessary clothing items, it will likely do OK in tough times.
Baby Items
People keep having kids, even during recessions, and children are priority No. 1 for parents. They'll keep spending money on things like clothing, diapers, formula, pediatric care and child care services. 
Services
Some service-focused businesses are always in demand, even when other sectors of the economy are struggling. While they may require some special knowledge or licensing, offering such services may make sense for your business.
Hair Care
People might get their hair cut or colored less often during recessions, but they typically don't give up on it altogether. Personal grooming services are often deemed a necessity versus a luxury.
Automotive Parts and Services
When people are out of work or their pay gets cut, they may be hesitant to invest in expensive new vehicles. Instead, they may be more likely to spend money on keeping older cars in good repair. This is good news for mechanics and businesses that supply auto parts.
Recreation
People still need to find ways to relax, and lower-cost options for recreation are in big demand during difficult economic times.
Camping Gear
People may shy away from planning fancy vacations during times of economic hardship and turn to less expensive options, like camping, instead. During challenging times, the demand for things like tents, coolers, camping stoves, sleeping bags and fishing gear goes up.
Movies, TV and Video Games
Going out on the town can be expensive. An evening indoors typically is not, and may be the only option for recreation when pandemic restrictions are in place. People still need entertainment, and inexpensive options such as webcast performances, movies, TV, and video games experience an increase in demand.
Final Thoughts
One other thing that's known about economic challenges: Less expensive products – or those that deliver significant value for the dollar – tend to outperform. Focusing on items that provide exceptional value can help you think about what you should consider adding to your business offerings.
An economic crisis can be very difficult for companies to get through, but countless businesses survive them. Finding the right combination of product and service offerings is a key part of making it through the economic challenges brought on by COVID-19.
Learn more about recession-proof products and services as you reopen during challenging times in our Business Reopening Playbook.
Prepare & Prevent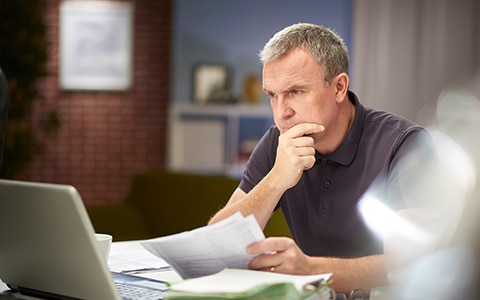 Learning ways to streamline business processes and procedures will help to reduce operating expenses during an uncertain time for companies. Learn more today.
There are countless ways businesses can access capital to expand operations. Here's an overview, along with some pros and cons of each. Get started today.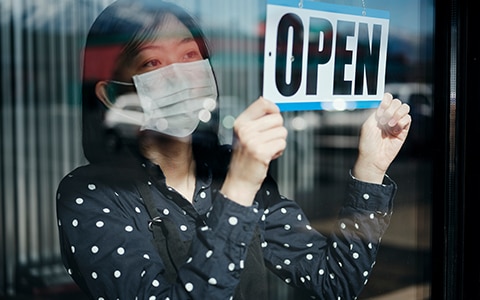 Now is the time to take steps to prepare your small business to reopen post COVID-19.