Key Findings & Charts from the 2015 Consumer Risk Index
The 2015 Consumer Risk Index shows increased worry over cyber and technology-related risk, personal safety and the frequency and severity of weather events and natural disasters. It was also discovered that Americans are largely proactive about managing risk. Most Americans are taking simple measures to help protect themselves against the risks they worry about most.
The following charts detail some key findings from our 2015 Consumer Risk Index.
Cyber risks have jumped to third place in the list of top seven perceived risks for 2015, which may be spurred by the fact that more people have their lives on digital devices, as well as the prevalence of high-profile breaches in media news coverage.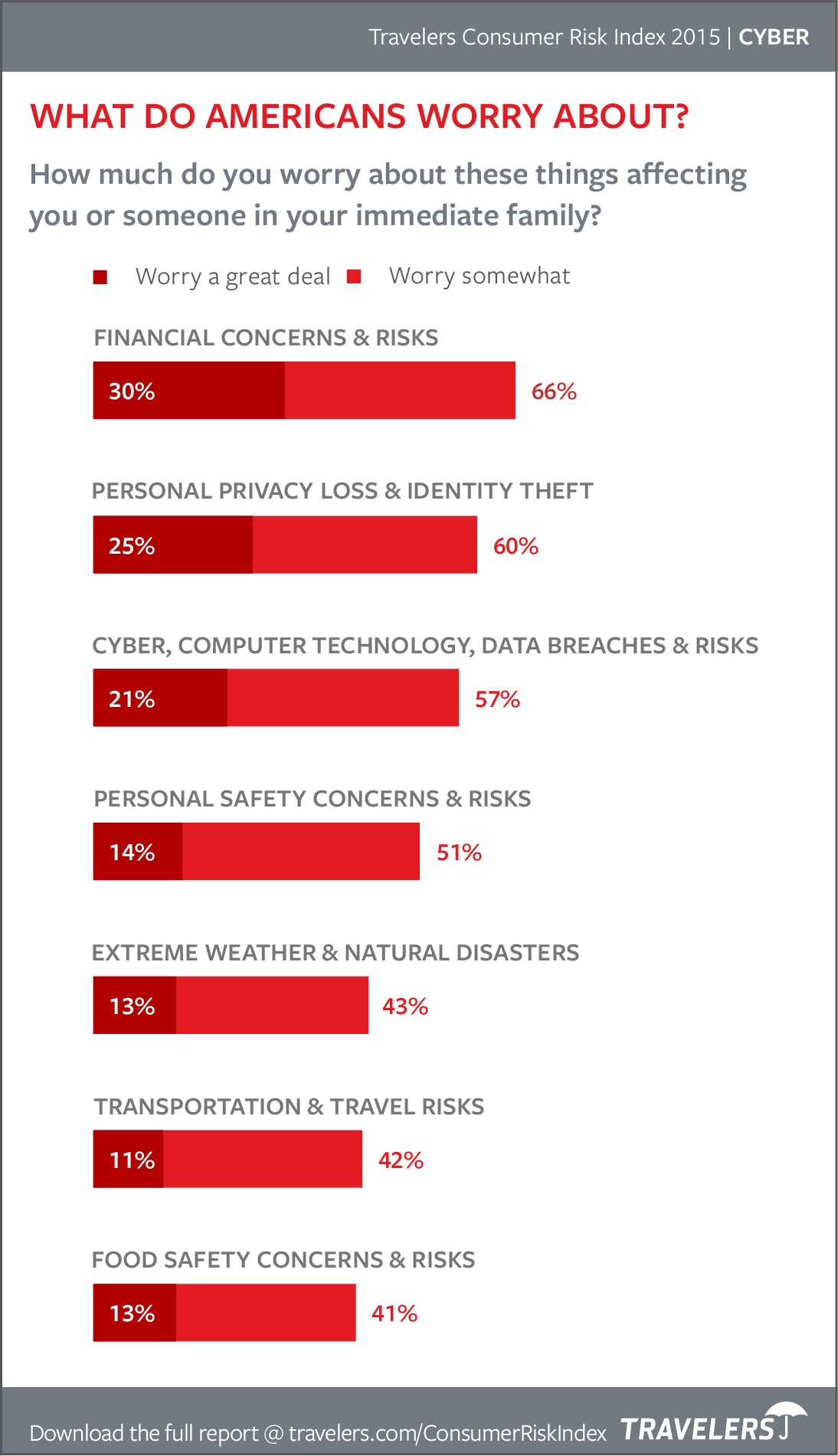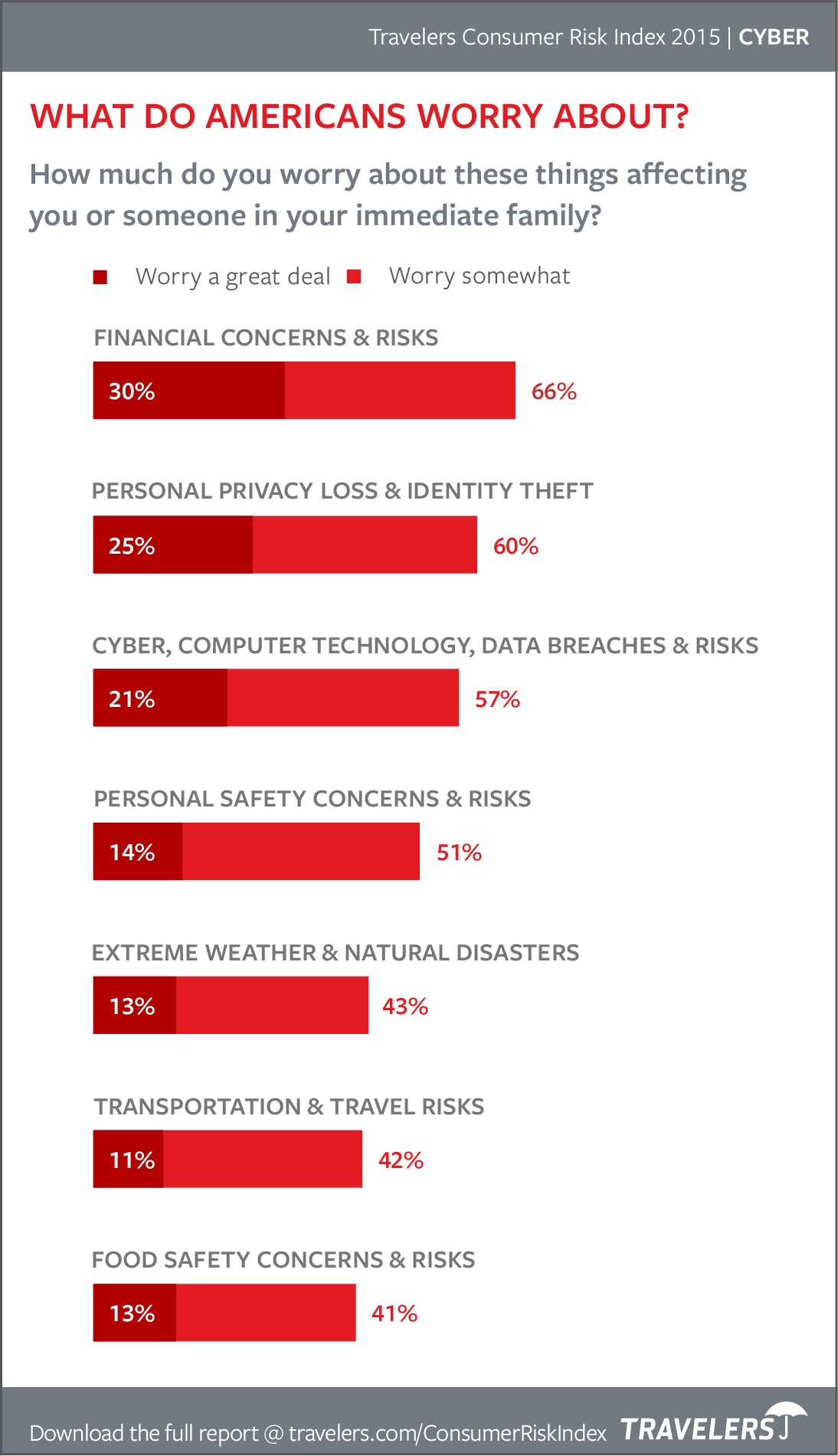 Concerns over bank accounts being hacked leads the list of specific cyber, computer and technology-related fears.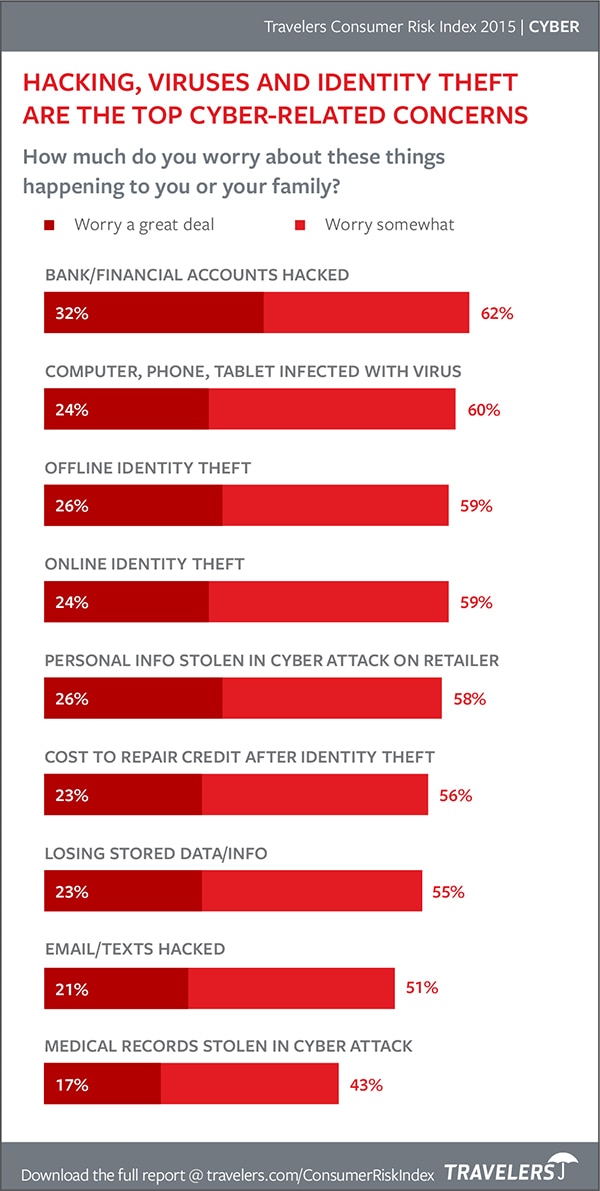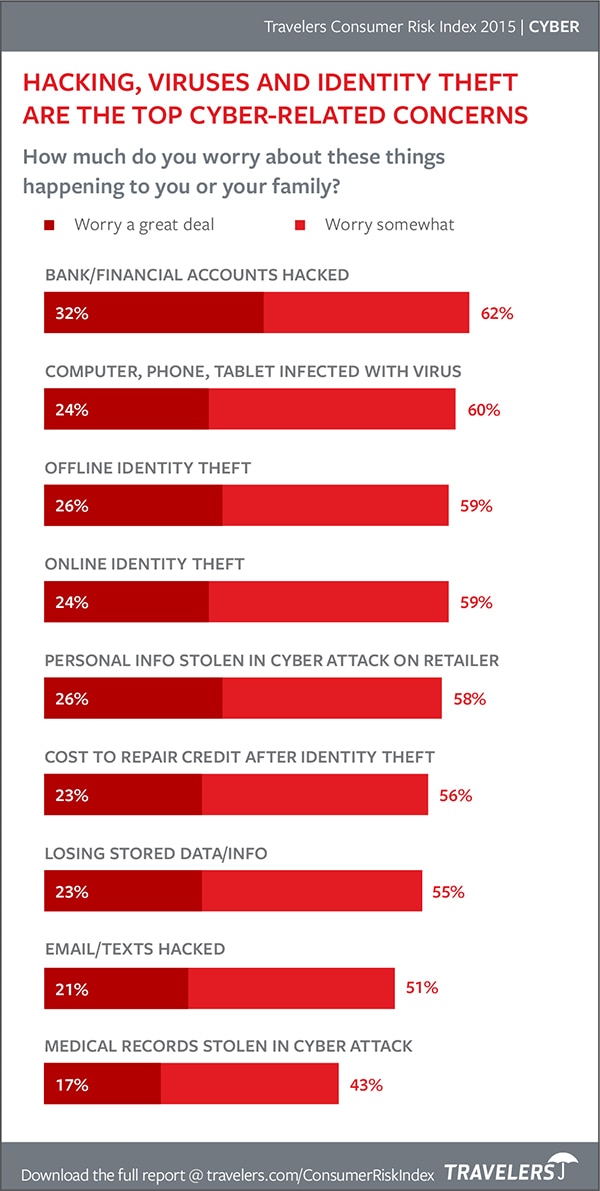 Many Americans report taking appropriate preventative measures to help protect against cyber risk — with the 25% who believe they have been a victim of an attack reporting to be even more vigilant in their efforts.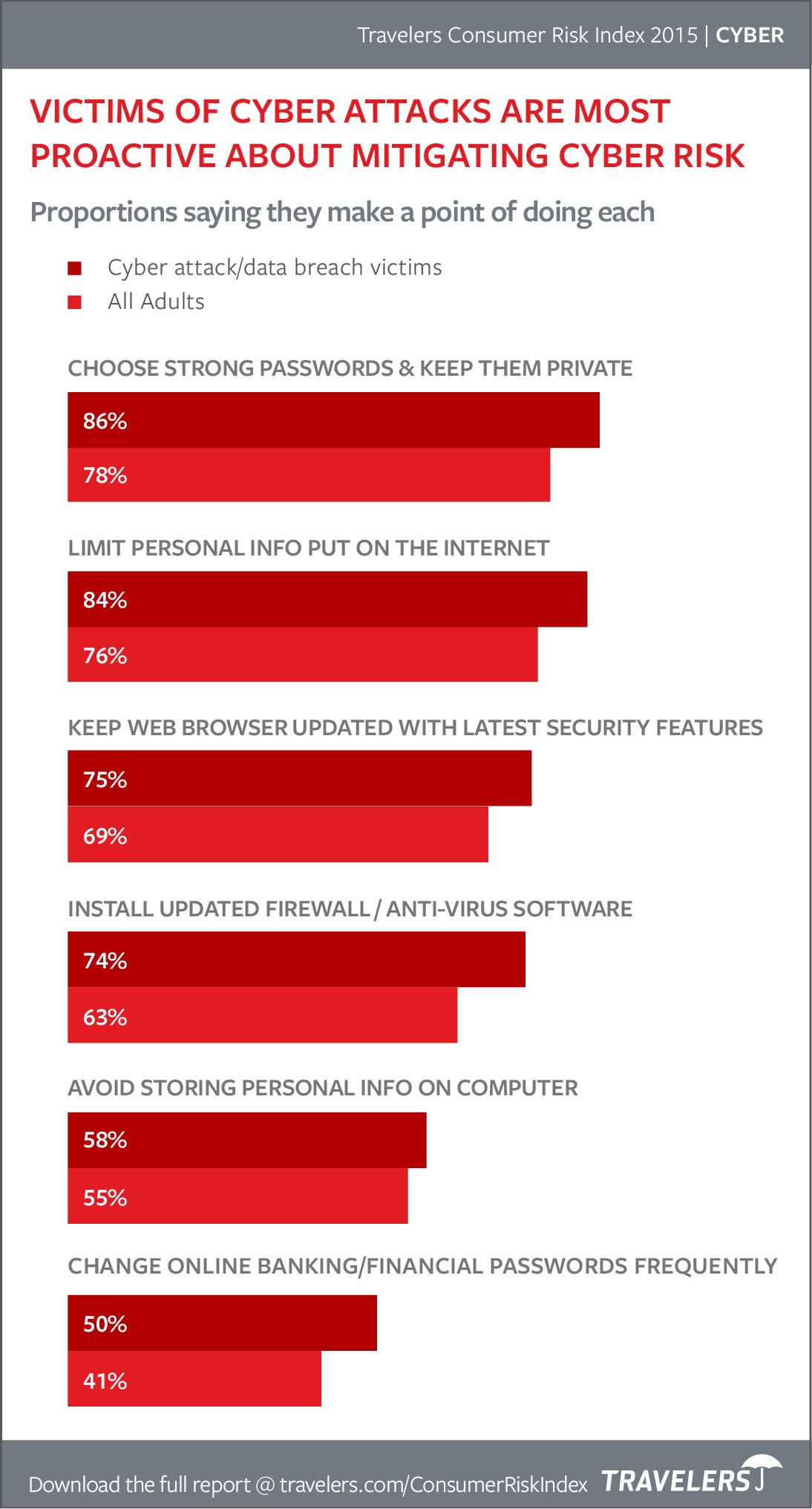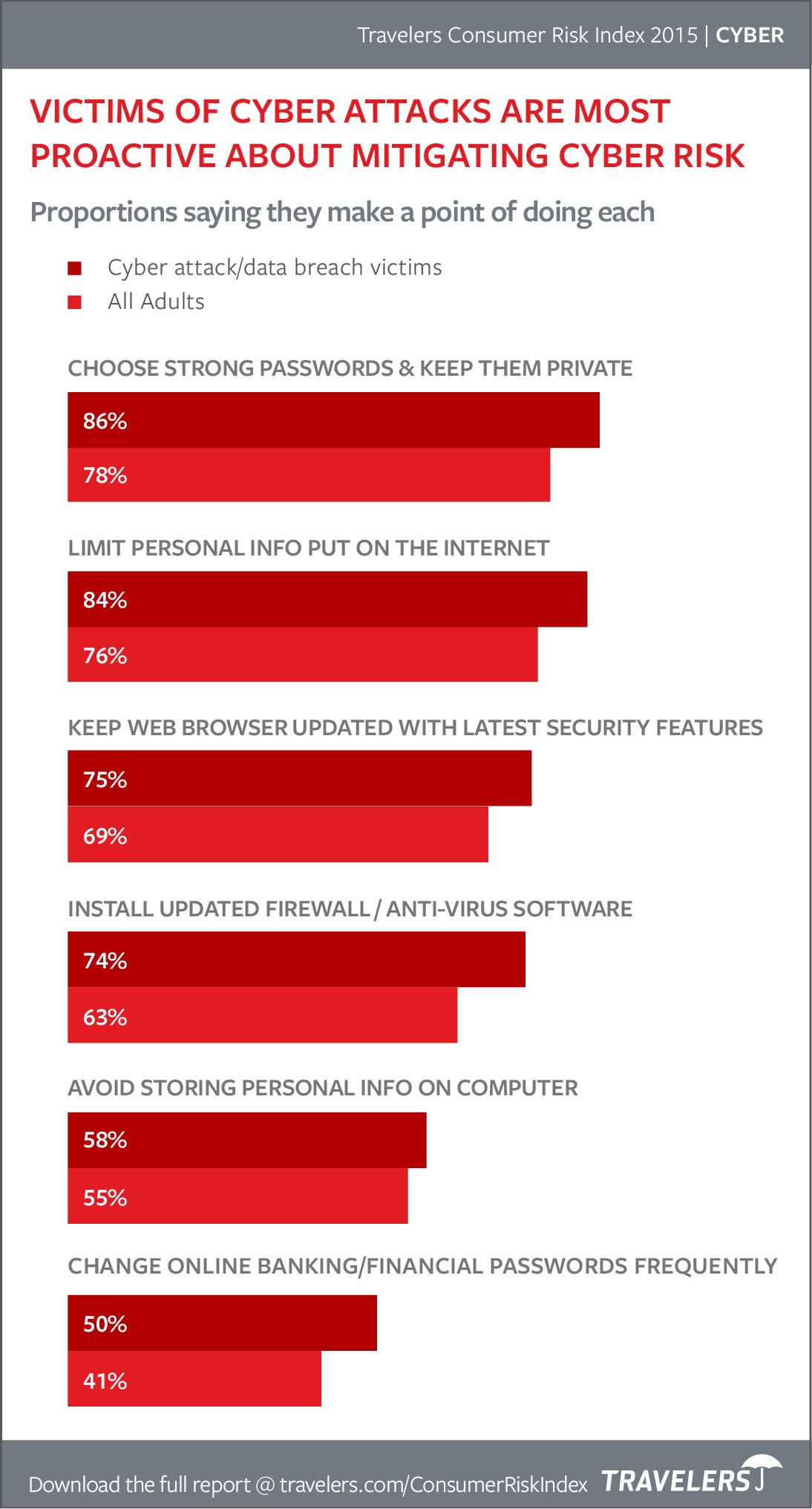 Fear of accidents due to distracted driving (while using technology like mobile devices and tablets) remains high — still, many Americans believe other drivers and pedestrians potentially are the problem.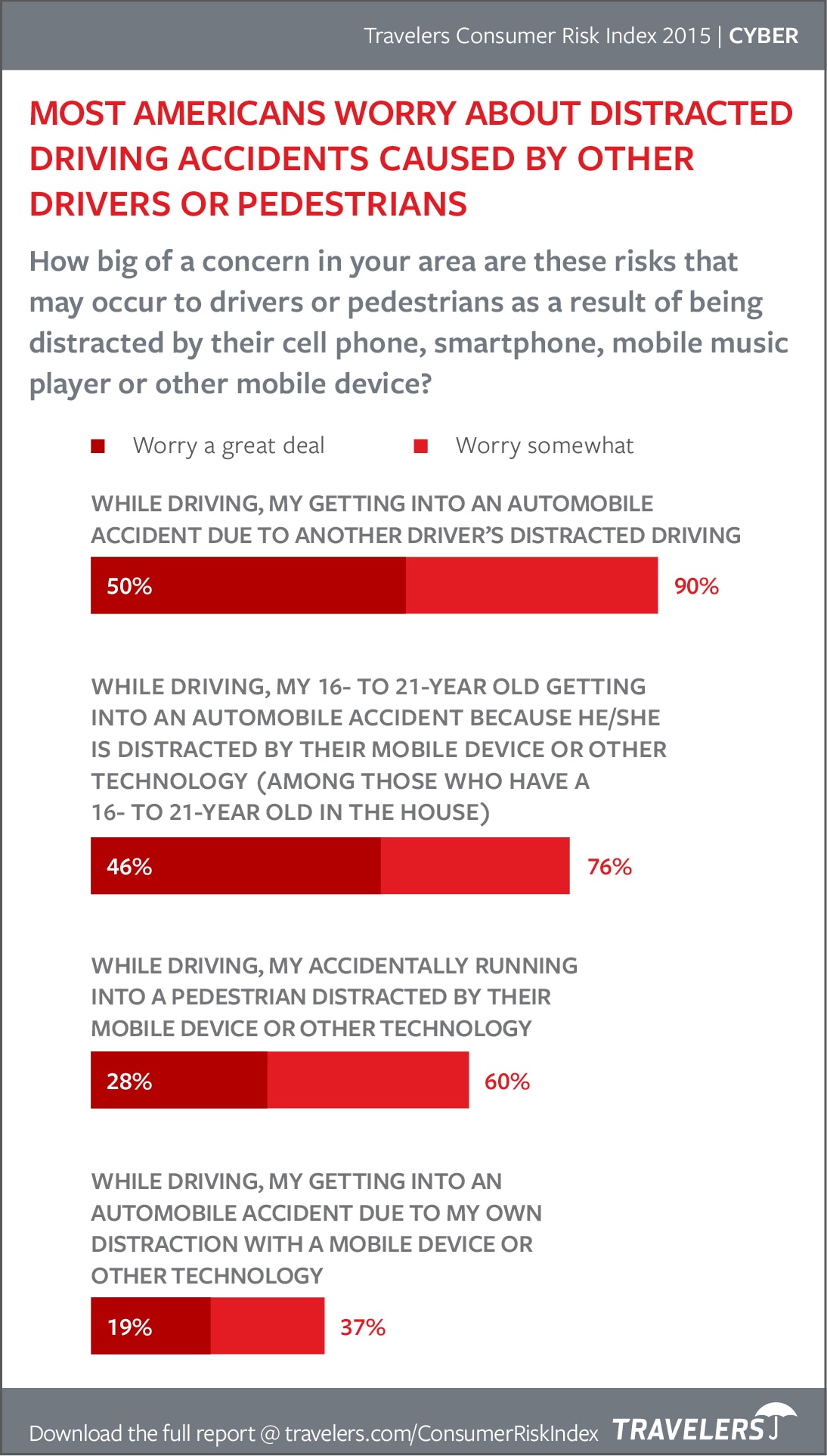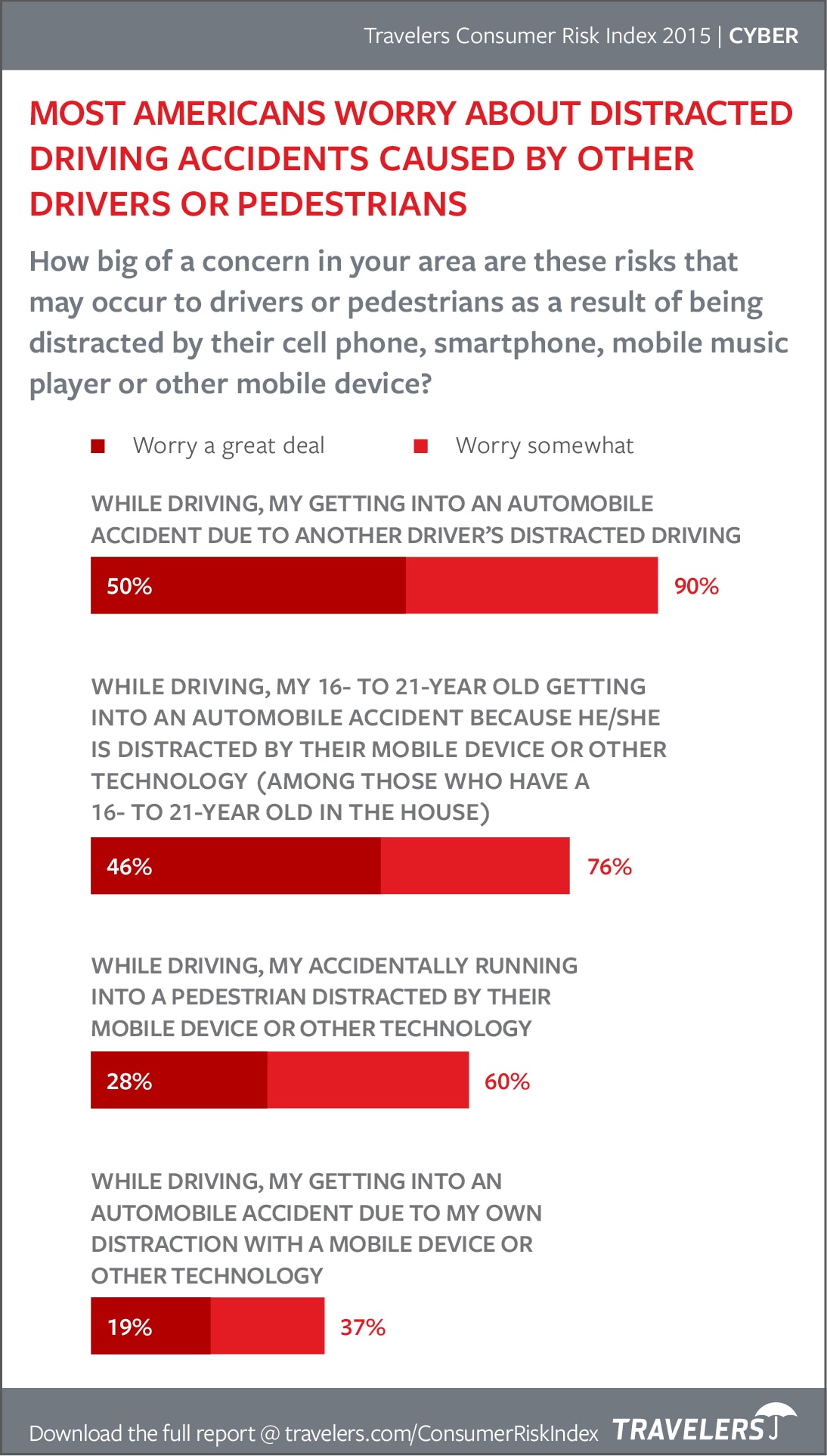 Many Americans have already taken key actions to help reduce the risks they face, while many others report that they are very likely to do so in the future.