How to Sell A House by Owner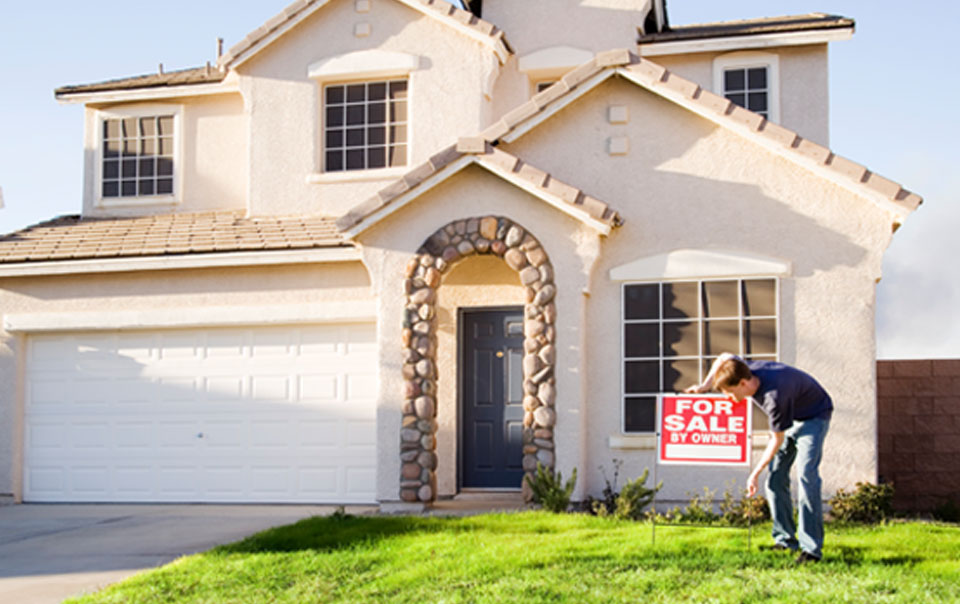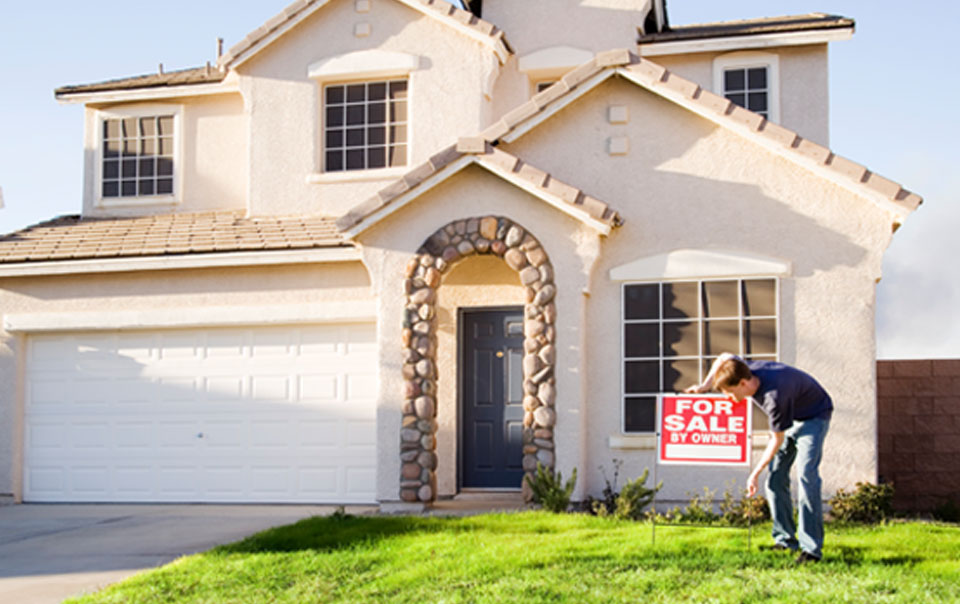 Thinking about selling your home? Chances are, you have a lot of questions about the process. One of the first things you may want to consider is whether you should hire a real estate agent to sell your home or opt for selling your home yourself. Many people automatically choose to work with a real estate agent because they don't know how to sell a house, but you may be able to save quite a bit of money if you decide to sell your home yourself. Just be aware that there's a trade-off to the potential savings: you'll be taking on the work that a real estate agent would be doing on your behalf.
Considerations When Selling a House by Owner
When it comes time to sell your home, choosing to do so on your own means you will directly handle the entire process. That includes setting the price, listing the home, marketing it, conducting home showings, negotiating with a buyer and completing the closing procedures. On the other hand, working with a real estate agent allows you to focus on other activities related to your home sale, like staging your home and preparing to move, while your real estate agent manages the day-to-day process of selling your home on your behalf.
One of the most common reasons individuals decide to sell their home "by owner" is to save money, since using an agent pretty much guarantees you'll shell out an estimated 4-6% of the sales price to agents as commission for their work – that's typically the standard total commission, split between the listing agent as well as the buyer's agent.1
Here are some pros and cons to consider before you decide whether to sell your home "by owner" or with the help of a real estate agent.
Pros of Selling a House by Owner
You can save money by not having to pay a real estate agent's commission. As mentioned above, the standard agent commission on a home sale is typically around 4- 6%, which is then split between the listing agent and buyer's agent.2 By opting to go without a listing agent, you could hold onto that percentage that you'd otherwise be paying an agent upon selling your home.
You're in control of setting the home sale price. Without a real estate agent providing a pricing recommendation, it's up to you to determine the listing price – which will ultimately determine how much you'll make on the sale of your home. Of course, you'll want to ensure you set a competitive price to sell your home in a timely manner. You may want to consider consulting with a real estate appraiser for assistance with setting an appropriate sales price based on comparable sales in the area.
You handle the marketing for your listing. Many real estate agents have a formula they follow when it comes to marketing their property listings, and they do the same thing for all homes. When selling your home by owner, you choose how to publicize your listing. Since you'll be spending your own money to do so, you may be extra motivated to make the sale happen, and to get the maximum amount of money possible. To enhance your prospects, make sure you're showing your home in the best light: take high quality photos, write a strong listing description and make your house spotless for showings.
You're in charge of scheduling open houses and showings. If you've decided to be your own real estate agent, you will have control over appointments for showings. That's a good thing, when you think about the prospect of last-minute requests that can arise, requiring you to tidy up at a moment's notice and be out of your house so the real estate agent can show it to prospective buyers. When selling a house by owner, choosing when to schedule a showing or an open house is entirely up to you and can be worked around your personal schedule.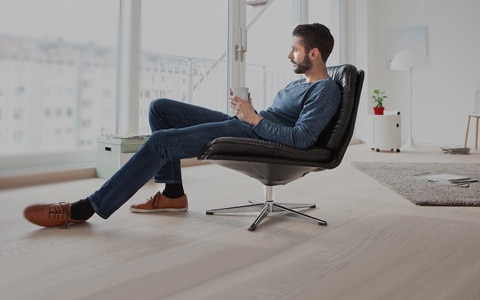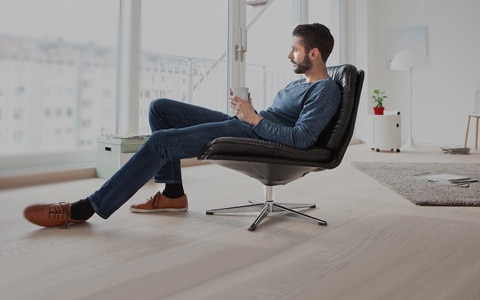 Cons of Selling A House by Owner
You may not make as much on the sale of the home. Yes, you read that right. Even though you may potentially save the money of a commission that a real estate agent would earn, it's often more challenging to correctly price your home and conduct successful negotiations on your own. The point is, it's not impossible to sell your home for a nice profit without an agent, but it may take you longer to do so. If you have a target deadline for selling your home and it isn't flexible, you may want to leave the selling to the professionals.
You don't have access to agent tools. Real estate agents have an extensive network composed of a local Multiple Listing Service (MLS), online portals, professional organizations, social media and more, which means greater exposure for real estate listings. It's hard to compete with these effective resources when selling a home by owner, although that's not to say it can't be done. It just might take longer.
You have an emotional connection to the home. It's natural to be sentimental about your home. After all, it's the place you've lived; it holds many of your personal memories. It's harder to view the entire home-selling process objectively, and you could wind up making decisions based on emotion rather than logic. Having a real estate agent assist with the ins and outs of selling your home can help you stay on track and keep emotion out of the process.
You will have to handle the closing process on your own. This may be the most daunting aspect of selling a home by owner – understanding the legalese and paperwork required to get through closing. If you're fortunate enough to be a real estate attorney or you know one who can assist you, this may not be as intimidating. On the other hand, you may be required to hire an attorney to handle the closing if you decide not to hire a real estate agent. If you aren't familiar with the requirements, it's probably a good idea to consult with a real estate attorney to ensure you're meeting all legal requirements associated with the sale of the home in your area.
Deciding whether to sell your home by owner or through a real estate agent depends on several factors, but it's something to consider when you're getting ready to move forward. If you're leaning toward selling your own home, keep in mind that it will be a time commitment for you. Take the time to weigh the benefits and the challenges.
Selling your home is a good time to review your homeowners coverage. Learn more about Travelers homeowners insurance.
More Prepare & Prevent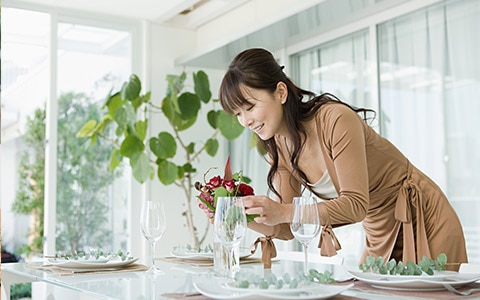 Staging a home for sale can help make it seem more appealing, spacious and memorable.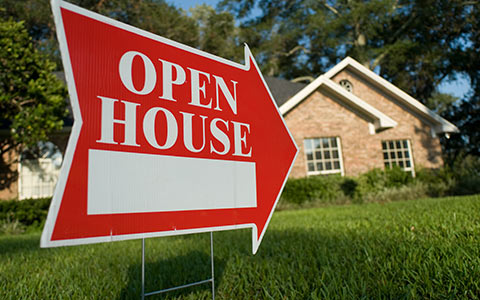 If you are hosting an open house as a homeowner, it's important to take steps to ensure both you and the property are safe.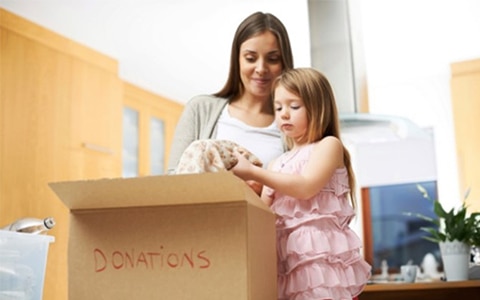 Cut down on clutter to appeal to potential home buyers. Learn how to declutter your home for sale with these 5 steps.