How to Stage a House to Sell Fast [Video]
(DESCRIPTION)
Text, How to Stage a House to Sell Fast.
An animation of the Travelers Umbrella logo widens and interposes over an animation of a house surrounded by trees with a for sale sign in its front yard.
Animation of a house with a for sale sign in front of it. An animation appears of a couch with a for rent sign above it. An animation of a newer couch.
(SPEECH)
SPEAKER: When it's time to sell your home, it's time to think about staging. Whether you hire a professional stager, rent furniture yourself, or use what you already have, you can help make your home seem appealing, spacious, and memorable following these tips.
(DESCRIPTION)
An animation of a couch with decorative pillows on it.
(SPEECH)
Before you bring in anything new, remove any extra furnishings that can make a space feel cluttered, like overstuffed bookcases.
(DESCRIPTION)
An animation of an armchair and a bookcase.
An animation of a view through a window that features houses, hills, and trees.
(SPEECH)
Then highlight focal points such as a terrific view, a cozy fireplace, or an inviting dining area. For example, a new patio set can show off a great outdoor deck.
(DESCRIPTION)
An animation of a house's outdoor deck with a patio set on it.
(SPEECH)
When it comes to paint color, neutrals help buyers picture how their own decor will look in the house.
(DESCRIPTION)
An animation of paint swatches in front of a bedroom area.
(SPEECH)
Add bolder choices for furniture and decorations to give the space personality.
(DESCRIPTION)
An animation of a living room area with a cobweb in the corner of a wall section above a doorway.
(SPEECH)
And finally, a clean house is a welcoming house. Wash the windows and clear any cobwebs. Also, buyers tend to focus on kitchens and bathrooms, so consider making economical updates to cabinet poles and handles.
(DESCRIPTION)
An animation of a kitchen filled with appliances, as well as a bathroom with a sink, storage drawers, vanity mirrors, storage shelf, toilet, and plunger.
(SPEECH)
To learn more, visit travelers.com.
[MUSIC PLAYING]
(DESCRIPTION)
Logo, Travelers, a white umbrella on a red background. Text, Visit travelers.com. Copyright 2018, The Travelers Indemnity Company. All rights reserved. Travelers and the Travelers Umbrella logo are registered trademarks of the Travelers Indemnity Company in the U.S. and other countries.
After you've cleared the clutter from around your home, you're ready to start staging it for potential buyers. Depending on your timeframe and budget, you can hire a professional stager to coordinate the details, or work directly with a furniture rental company to deliver furniture, housewares and appliances. The goal of staging a home for sale is to make your home appealing, spacious and memorable.
Even if you choose not to bring in anything new as part of the staging process, here are some simple home staging tips that you can do to make your home stand out.
Focus on your best features. Whether it's a great view, a cozy fireplace or an inviting eating area, highlight the focal points of the house. This approach can help you prioritize your staging budget. Maybe you rent a new patio set to show off the possibilities of entertaining outside on your deck. Or it could be as simple as adding lighting to emphasize the dining room or moving an armchair to attract the buyer's eyes to the fireplace.
Addition by subtraction. Before bringing in new furniture and accessories, start by removing extra furnishings. For example, a crowded bookcase may suggest a lack of built-in storage and you don't want buyers focusing on the titles on the shelves instead of on your walk-in closets. It will also make the house look bigger, which is nearly universally appealing to potential buyers.
Lived in, but better. An empty home can be overwhelming to buyers, who can't imagine what it would look like fully furnished. If you have already moved out of your home, consider renting furniture. Many furniture rental companies also offer appliances and housewares by room, so you can include small touches, including items for the kitchen, bedrooms and bathrooms. 
Something to remember. When making design decisions during remodeling, the conventional wisdom is to choose neutrals that will go with the new buyer's décor. You can go a bit bolder with furniture and decorations in staging — it's okay for the home to convey a sense of personality and make buyers want to linger. You want to give buyers a sense of the lifestyle they would enjoy if they bought your house. It helps if you make it memorable.
Make it shine. Don't underestimate the power of a clean house. It's an important part of staging, too. Wash your windows, clear the cobwebs from the corners and apply a fresh coat of paint to areas that need it. Switch out cabinet pulls and handles for a relatively inexpensive update. When prioritizing your time, pay extra attention to bathrooms and kitchens, where buyers tend to focus.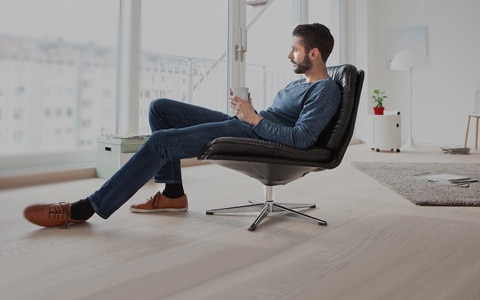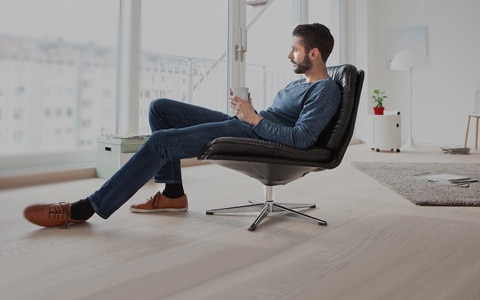 Above all, remember that staging involves more than a one-size-fits-all solution, like simply bringing in a sleek new sofa or a vase of fresh-cut flowers. Your home has a story, and staging allows you to tell it. And, if you end up falling in love with some of the furniture, many staging companies will let you buy it and bring it with you. Happy staging!
Selling your home is a good time to review your homeowners coverage. Learn more about Travelers homeowners insurance.
More Prepare & Prevent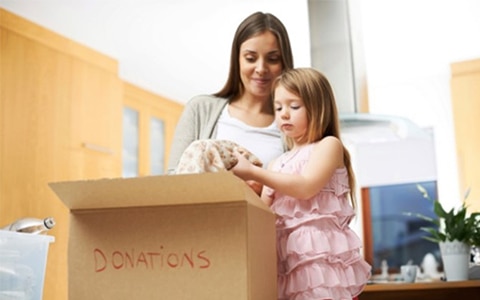 Cut down on clutter to appeal to potential home buyers. Learn how to declutter your home for sale with these 5 steps.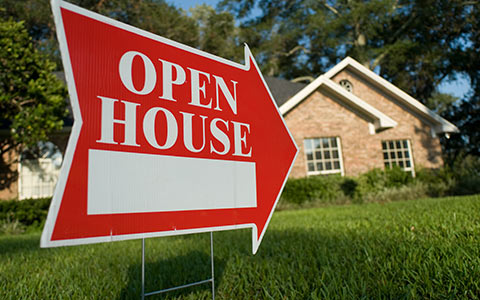 If you are hosting an open house as a homeowner, it's important to take steps to ensure both you and the property are safe.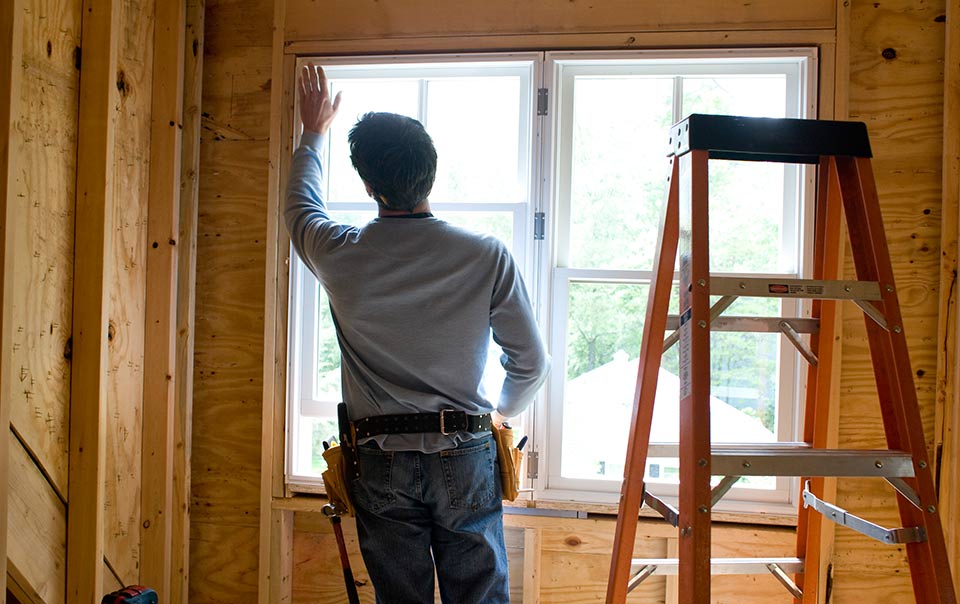 FORTIFIED homes are generally stronger than most state building codes require and can protect against severe weather.