Does Homeowners Insurance Cover Burst Pipes?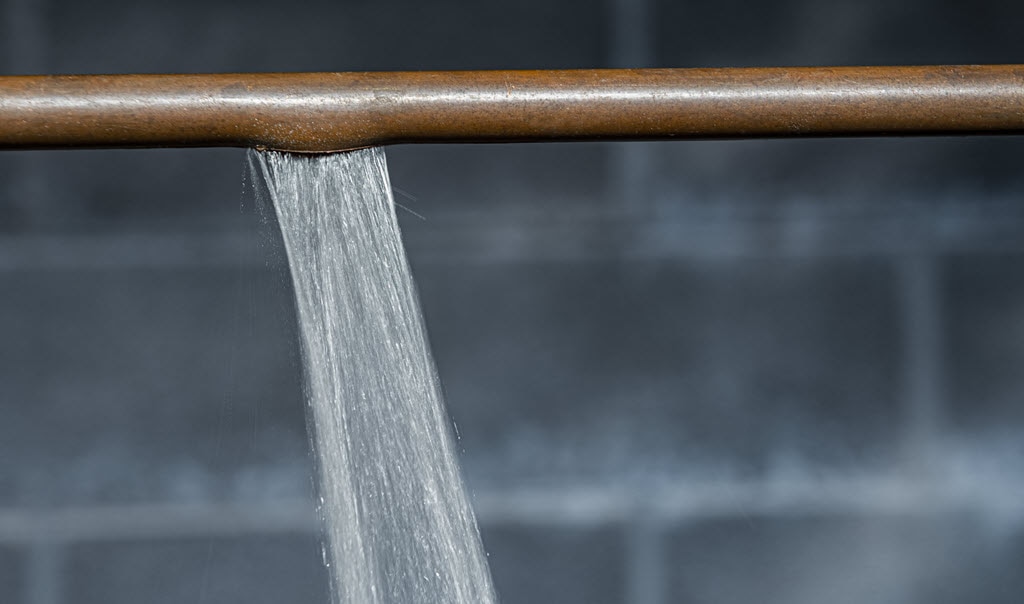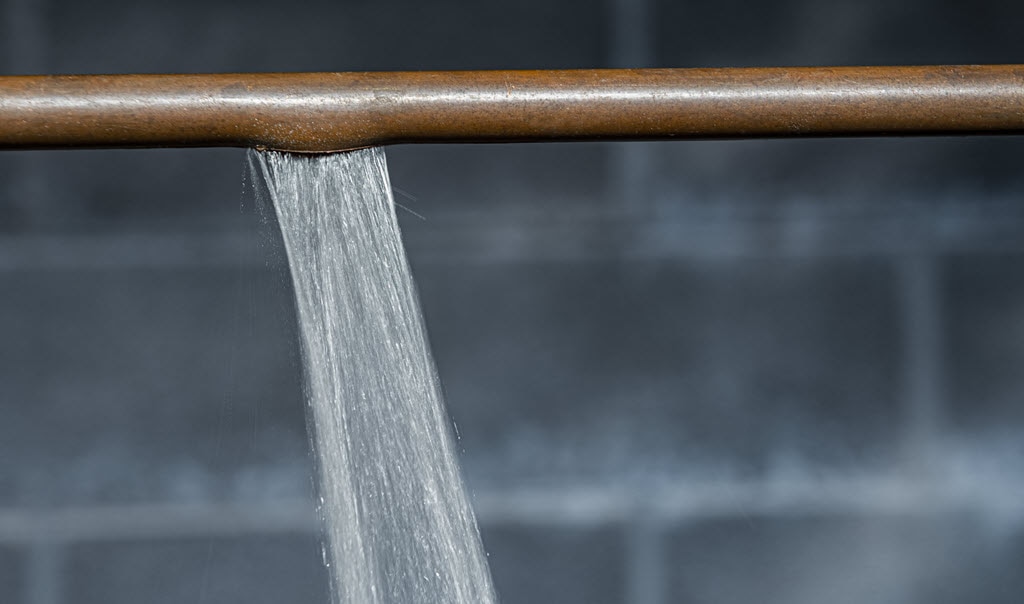 Accidental water damage that occurs as a result of a sudden, unexpected occurrence like a burst pipe, is often covered by a homeowners insurance policy. In addition, cleaning, repair or replacement of wood flooring, drywall and even furniture due to water damage as a result of a burst pipe typically are covered. However, if you ignore a known leak or other long-standing problem, there may not be coverage for your claim.
Does Home Insurance Cover Frozen Pipes?
Typically, your homeowners insurance covers cleaning and required repairs due to water damage that is a result of a frozen pipe that has burst. If you turned off your heat when leaving your house for a few days, causing the pipes to freeze when outdoor temperatures dropped, your claim may not be covered.
Taking smart steps to maintain and protect your pipes can help you prevent a freeze-related disaster. Replace the thermostat's battery and set your thermostat to a minimum of 55° when you'll be away from home. If you'll be gone for an extended period, consider asking a relative or friend to check on your house and make sure the heat is running as needed. If you're planning to leave your home for the entire winter, winterize your home. This includes fully draining your home's plumbing system and shutting off your water.
Does Homeowners Insurance Cover Water Line Breaks?
Most homeowners insurance policies will not cover water line breaks unless a line has undergone sudden, significant damage. For example, if you dig in your yard and accidentally damage the water line running from your meter, repairs and cleanup may be covered. However, if a water line breaks on your property due to age, regular wear and tear, poor initial installation, frequent ground temperature changes, shifting soil, or damage from pests or encroaching tree roots, the break and resulting water damage isn't likely to fall under your regular coverage. 
If a water main breaks, your city or town is responsible for fixing the break, but you often will be responsible for repair or replacement of the water main supply line connected to your house. If your home is damaged from a public water main break, contact your municipality as well as your insurance company.
What Coverage Do You Need for Broken Pipes?
Accidental water damage is often part of dwelling coverage, personal property coverage and/or loss of use coverage. Speak to your insurance representative to make sure water damage is a covered loss in each of these home insurance policy components.
Dwelling Coverage
Dwelling coverage is a main component of a home insurance policy. It can help pay to rebuild or repair the physical structure of your home in the event of accidental water damage, fire, severe weather, vandalism or another covered cause of loss.
Your dwelling coverage limits are based on the estimated cost of rebuilding your home. It's a good idea to check in with your insurance agent about your home's replacement cost yearly, especially after making improvements. Even small improvements can affect the cost to rebuild your home.
Property Coverage
Personal property coverage helps cover your belongings, such as furniture, clothing, sporting goods or electronics, in the event of a covered loss – whether they get damaged at your home, apartment or anywhere in the world.
In the case of accidental water damage from a burst pipe, this means payment for professional cleaning or replacement of furniture and personal belongings, as long as accidental water damage is a covered cause of loss in your policy.
Many policies provide for personal property to be covered at actual cash value rather than replacement cost. You may be able to enhance your policy with full replacement cost coverage.
Loss of Use Coverage
Loss of use coverage, also known as additional living expenses insurance, can help pay for the additional costs you incur for reasonable housing and living expenses if a covered event makes your house temporarily uninhabitable while it's being repaired or rebuilt. So, if a burst pipe has caused covered damage to your home making it unlivable, this coverage could offset things like hotel expenses and boarding for your pet while your home is repaired or rebuilt.
What Water Damage Isn't Covered by Homeowners Insurance?
Your base homeowners insurance policy may not cover water damage from:
Sewage backup
Sump pump failure
Flooding
To help protect yourself against flooding, backup or sump pump failure, you would need to purchase separate insurance policies or add-ons to your homeowners coverage. Pipe and appliance maintenance falls under the homeowner's responsibility.
Learn More about Homeowners Coverage
Learn more about homeowners coverage options from Travelers.
More Prepare & Prevent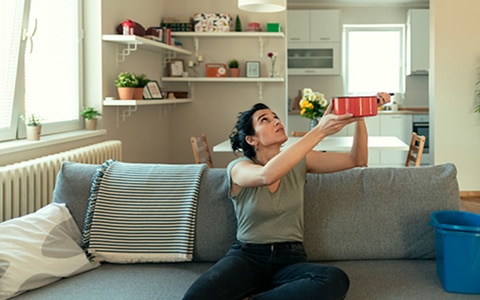 Water damage due to a plumbing problem in your home can be life-changing. But there are some common signs that homeowners can look for, and steps they can take, to help avoid a major water issue at home.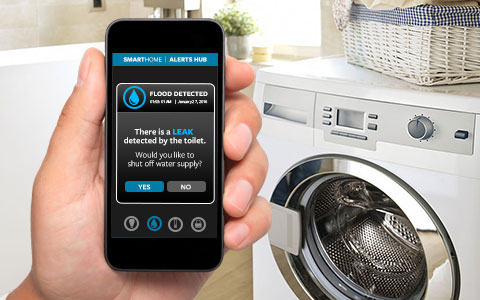 Every surface in your home is exposed to potential water damage. The smart technology in water-sensor systems can help quickly alert homeowners of potential leaks to help prevent an unhappy homecoming.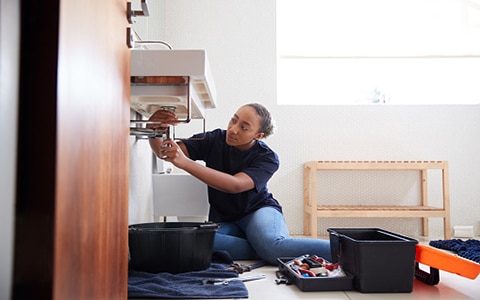 Do you want to reduce the chances of water damage in your house? Here are some home maintenance tips that Travelers risk control specialists recommend.