Landlord Insurance vs. Homeowners Insurance: What's the Difference?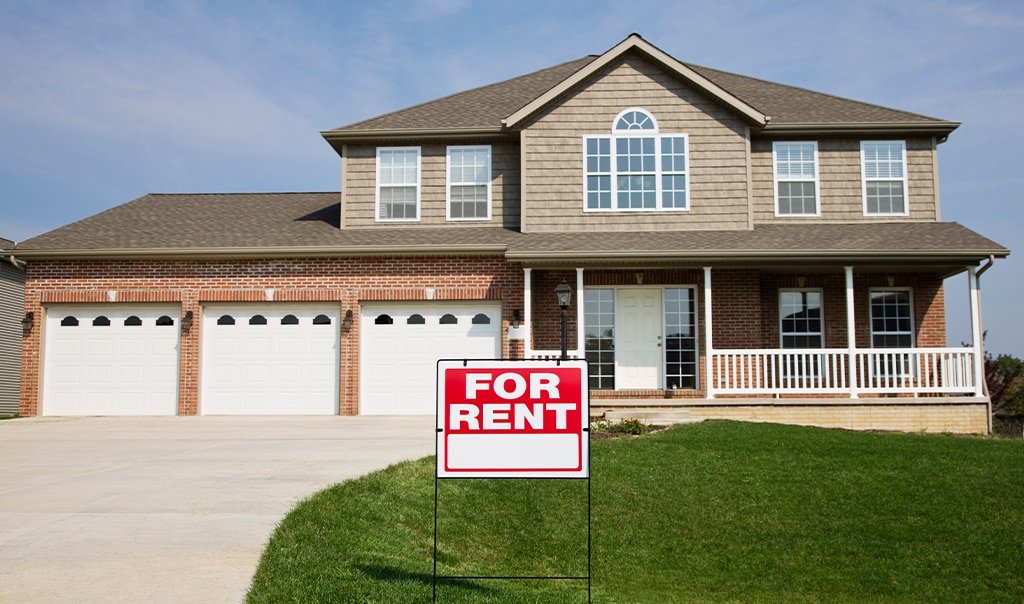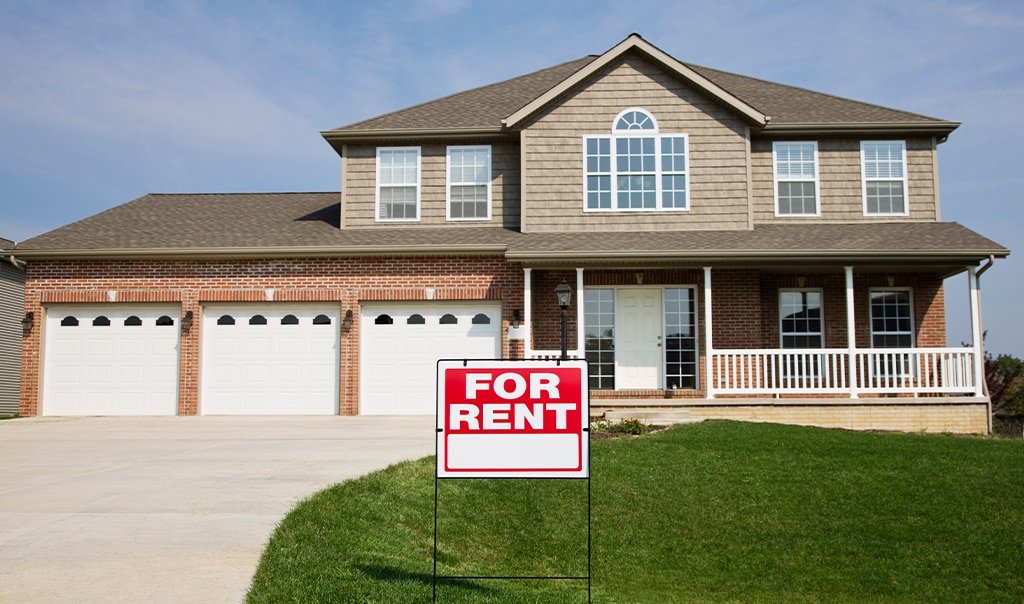 Homeowners insurance is designed to protect your home and possessions in the event of certain disasters. It can also protect you and your family from liability claims.
Landlord insurance is specifically designed to protect your income and the insured property in the event of tenant-related damages, certain disasters and liability claims.
You may notice a difference in the cost for landlord insurance versus homeowners insurance, and there is a reason for that: There are unique risks associated with renting your property to others. When renting out your property, understanding the difference between landlord insurance and homeowners insurance can help make sure that you have the coverage you need to avoid unexpected out-of-pocket expenses.
Landlord Policy vs. Homeowners Policy
There are several key differences in the coverage provided by landlord insurance and homeowners insurance. Understanding these differences can help you choose which coverage best suits your needs.
Irregular or One-Time Short-Term Rentals
If you make a spur-of-the-moment decision to rent out your primary home for one weekend, your homeowners insurance may not fully cover you. Speak with your local independent agent or Travelers representative about your plans. Some homeowners policies may cover brief one-time rentals, or you may need an endorsement or rider added to your policy to provide the protection you need (such as short-term home-sharing endorsement coverage).
If that one-time rental turns into something you do on a regular basis, your homeowners policy likely won't provide the protection you need – and you'll want to get specific coverage for your short-term rental. This is where many people become accidental landlords: by renting out their home a few times every year through home-sharing services. But if you rent out your home on a regular basis, landlord insurance might be right for you. It helps protect the structure of your property and your household furnishings in the rental property. It can also cover liability for bodily injury or property damage that occurs from the use of your property, and for medical costs if someone is hurt on your property.
Long-Term Rentals (One Month or More)
Long-term rental coverage can be complicated. Think of it this way:
You'll want landlord insurance: any time you are renting your entire premises long term and you are not occupying it.
You'll want homeowners insurance: if you have a renter staying in part of your home while you still occupy it. Check with your independent agent or Travelers representative to see if your homeowners policy will cover your situation.
Long-term stays can mean more wear and damage to the property, as well as a higher risk of injury on the property (long-term tenants spend more time there and may be more likely to have visitors). If you aren't covered, you could face the expenses of repairs, legal fees or medical bills.
Vacation Home and Investment Property Rentals
Homeowners insurance is designed specifically for occupied primary residences. Properties that are left vacant for most or part of the year require their own special insurance (such as vacant home coverage).1 If you're renting out your property regularly, you'll need landlord coverage.
As noted earlier, landlord coverage is designed for these situations because it covers premises damage, liability concerns and some personal property, such as appliances and lawncare equipment. Without landlord insurance, you won't have proper coverage for long-term rentals. If you're still unsure about the coverage you need, explore our list of things to consider when renting out your home or investment property.
Landlord vs. Homeowners Insurance Cost
There is a difference between the cost of landlord insurance versus homeowners insurance because of the specialized protections that landlord insurance offers against the unique risks associated with renting your property.
The protections offered in landlord insurance can make it a worthwhile purchase. Rental compensation will typically help keep you from losing income if the rental property becomes temporarily uninhabitable, such as during repairs after a kitchen fire. If a tenant or their guest gets hurt on the property, landlord insurance can cover your legal fees and any covered damages if you are found liable for their injuries.
Do You Need Landlord Insurance or Home Insurance?
If you are thinking about temporarily renting out your property (for instance, as a weekend or short-term vacation home), be careful not to become an accidental landlord; your homeowners policy may not cover resulting damages, losses or liabilities from that rental experience. Not having the correct coverage might be costly, as you could be responsible for any related medical bills, legal fees or property damages that occur. 
Get a Quote for Homeowners or Landlord Insurance
If you've realized that you may be an accidental landlord, don't panic. The first step to getting the proper coverage is to contact your local independent agent or Travelers representative to find coverage that works for your situation.
Getting landlord insurance or additional coverage may make you eligible for some savings when you bundle new coverage with existing policies. Take the first step to getting the coverage you need. Learn more about landlord insurance and then contact your local independent agent or Travelers representative to get a quote today.
Sources
1https://www.iii.org/article/insuring-a-vacation-home
More Prepare & Prevent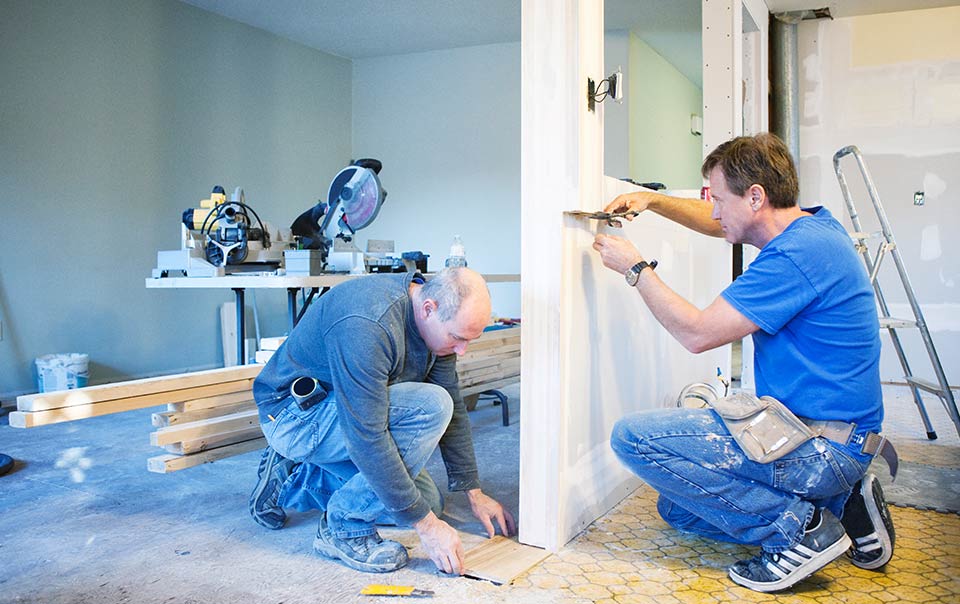 Use our hiring a contractor checklist tips as a guide to help you when selecting a contractor.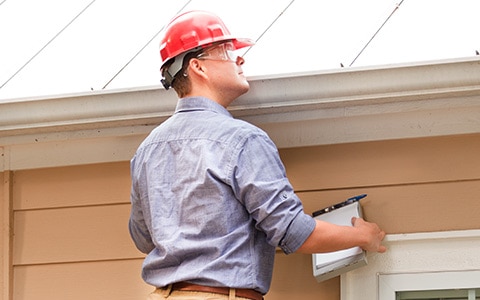 The required home inspection is an important part of the home-buying process. Here are some questions to ask potential candidates.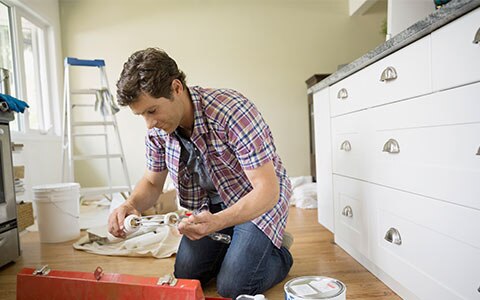 Find out about which home improvement projects may have the highest return on investment (ROI).