Renting Out Your House or Investment Property: 7 Things to Consider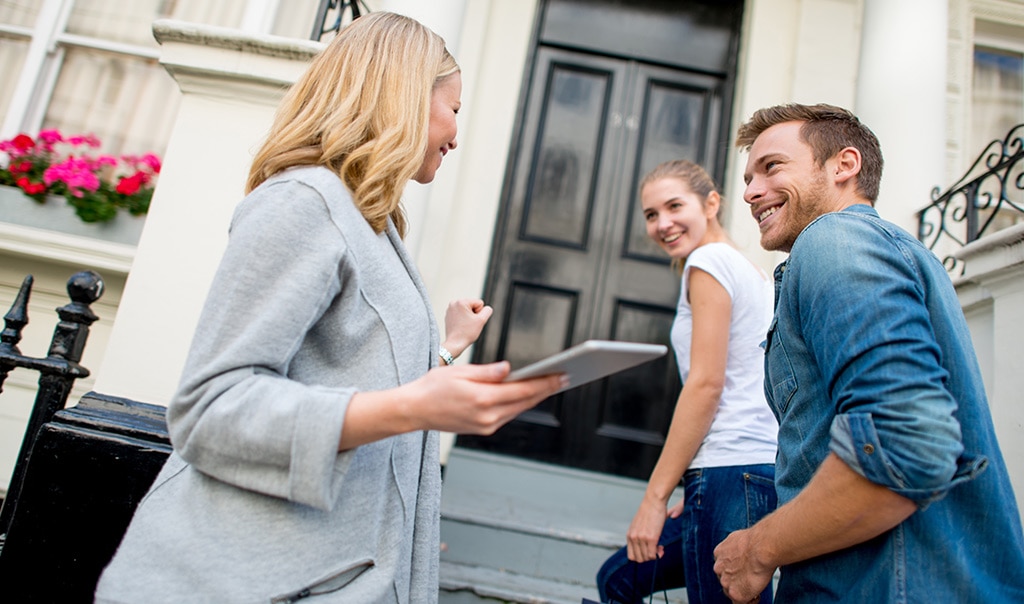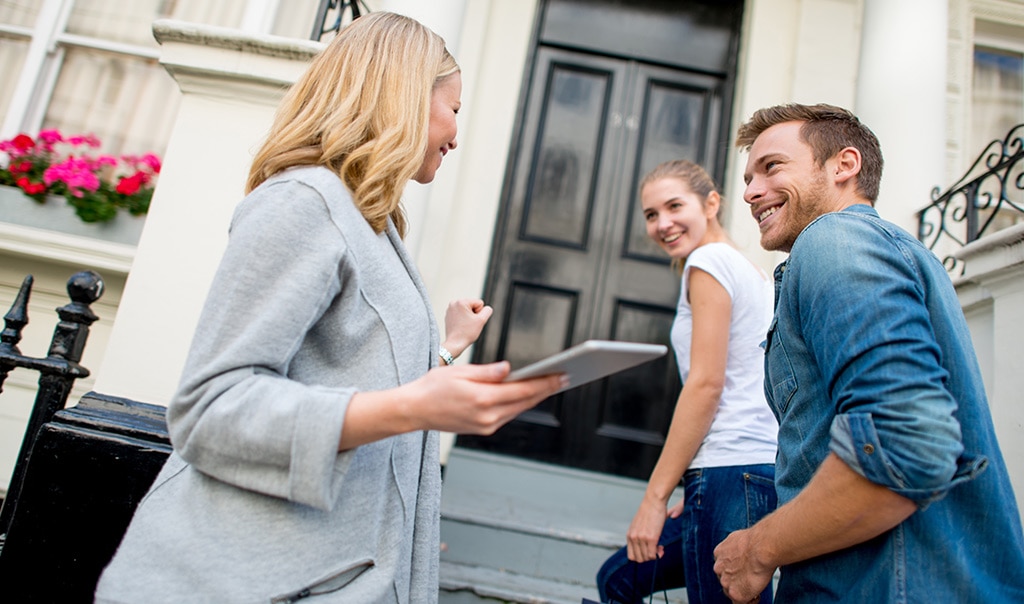 Becoming a landlord, either by renting out your house or purchasing an investment property, can be a smart way to generate extra income. But before getting started, it's important to understand the commitment required to be successful.
Here are seven things to consider when you're thinking about renting out your own property as a landlord.
1. How Will You Choose the Right Property to Rent?
If you're planning to buy a rental investment property, select a property that'll help you achieve your goals. This may include choosing a home in a good location to help ensure it's continuously rented/occupied.  
Ask yourself:
What's the neighborhood like?
Is the property conveniently located for renters and for you?
Will the property need any work before it's in rentable condition?
Am I more interested in short-term (e.g., vacation) or long-term renters?
Is the property in a good vacation spot or in an area with abundant jobs or both?
Choosing the right type of property for you, in a place renters want to live or stay, could determine your future success as a landlord. If you know any real estate agents or landlords in the area, reach out to them. They can be a great resource for insights about typical rent prices and the rental market in general.
How Long Will It Take to Rent Out Your House?
Once you've found and purchased a home you'd like to rent out, and it's in a move-in-ready condition, it's time to find tenants. The length of time your tenant search takes can be determined by:
Advertising effectiveness.
Monthly rent price.
Location.
Time of year the home is available.
In some cities, a simple online listing is enough to generate dozens of inquiries. In others, properties can sit vacant for months while you're waiting for an interested applicant. Be prepared for either a rush or a possible wait for the right renter, depending on your city.
2. What Are Your Responsibilities as a Landlord?
Being a landlord means taking on the task of providing a clean and safe living space for your tenants. The do's and don'ts for landlords are spelled out in federal, state and local laws that cover topics such as:
Non-discrimination laws.
Building codes.
Health and safety requirements.
Zoning regulations.
Privacy concerns.
Property inspections.
Rental agreements.
Speak with or join your nearest landlord association and check with your state and local governments to learn about local requirements for renting your property. Remember that homeowners associations generally have their own rules and bylaws to follow as well.
3. How Will You Screen Potential Tenants?
Naturally, you'll want tenants who pay their rent on time and take excellent care of your property. That's why you should thoroughly screen applicants and conduct background checks, which typically consist of (but aren't always limited to):
Credit reports.
Verification of employment.
Criminal records.
Rental history.1
It's also important to stay on the right side of the law. Federal law prohibits housing discrimination based on color, disability, familial status, national origin, race, religion and sex.2 States and municipalities may have their own regulations as well. To help make sure you comply, use a standard rental application for all prospective tenants to complete.
Additionally, consider requiring tenants to carry renters insurance and ask an insurance agent about landlord coverage.
What Needs to Be Done to Your House Before Renting It?
Getting your property ready for tenants is important. If you're not able to do the work yourself, look into hiring a contractor and/or a cleaning service. Here are some steps you can take to help make your property more enticing to potential renters:
Clean every corner of the house – especially the kitchen and bathroom. No renter wants to move into a home with messy rooms or dirty floors.
Consider a fresh coat of paint and professional carpet cleaning for every new tenant.
Conduct a walk-through of the house so you can put together a repair list.
Hire a contractor to perform any safety updates, cosmetic changes or repairs that require a professional.
Boost curb appeal with well-kept landscaping.
A little extra work to enhance the look of your rental property can help attract your ideal renter in a timely fashion.
4. What Are Your Financial Needs as a Landlord?
Even if you already own the property you plan to rent, becoming a landlord requires financial resources. Common landlord expenses may include:
Legal advice on your rental agreement or lease.
Property repairs, materials and maintenance.
Landlord insurance.
Taxes or special fees.
Inspections.
Property management fees.
Crunch the numbers to help ensure you have enough financial resources to become a responsible landlord and a profitable investor.
Can You Rent Out Your House Without Telling Your Mortgage Lender?
Before renting out a house or condo you own, check your mortgage loan agreement for any rules or requirements for renting your property. Some loans may specifically forbid this. In this case, renting the home without permission can lead to penalties or a demand for immediate loan repayment.3
If you're unsure, contact your lender to ask how to convert your home into a rental property (if required) without going against your mortgage agreement.
5. How Will You Maintain the Property?
Like your main residence, your rental home needs to be kept in good shape. This will help prevent issues that could lead to potential injury or property damage. Determine whether you have the home improvement skills to perform regular maintenance or if you'd rather contact a professional to do the work. A property manager could arrange and oversee this work for you as well.4   
Even if you're able to do the work yourself, decide whether you want to spend time performing tasks on a rental home like:
Yard work and landscaping.
Cleaning out the gutters.
Fixing a leaky faucet or toilet.
Clearing ice or snow from the home's walkway.
Will You Manage the Property Yourself?
Many prospective landlords assume they'll manage the property themselves. And plenty of landlords are able to commit the time and resources to doing it. After all, you can save money by doing things yourself. But for others, the responsibilities could quickly become overwhelming. This is especially true if you work full time, have children, discover you don't have the skills required or you don't live close to the investment property.
For these reasons and more, it may be worth hiring a property manager. Their services typically include handling maintenance and repair issues, helping to schedule showings and find tenants, collecting rent payments and more.5 If you decide to hire one, remember to factor in their costs when figuring out the property's cash flow numbers.
6. How Will You Handle Problems with Renters?
Talk to any landlord and you may find some common issues that arise with tenants. This can give you a good understanding of situations other landlords have faced and any solutions they've found successful. If you work with a property manager, they can address certain renter issues like complaints, disturbances and violations.6 But you should also contact or retain an attorney to deal with legal matters and ask your insurance agent if your landlord insurance covers tenant damage.
7. How Will You Protect Your Rental Property?
You'll want to protect your rental investment with landlord insurance. But it's important to understand the differences between homeowners insurance and landlord insurance. For landlords with one or multiple units, the main difference is that landlord insurance typically doesn't cover the renter-owned contents of the home. Make sure to advise your tenants of this and let them know they should safeguard their belongings with renters insurance.
What kind of landlord insurance do you need? The answer depends on your situation, but you'll likely need to choose one of these types:
General Rental Property/Landlord Insurance. This is the most common type of landlord insurance for smaller properties. This type helps protect the structure of your property and any of your household furnishings in the rental. A landlord policy can also provide you with premises liability, medical payments insurance and loss of use coverage.
Short-Term Home Rentals. Do you only plan to rent out your home occasionally or seasonally? If so, your homeowners insurance might provide some coverage, but it's important to ask your agent whether your rental activities qualify as a business. In that case, you might need a home-sharing endorsement or another insurance solution.
Owner-occupied rental properties. If you rent out a spare room long term, or if you rent it out short term through a vacation rental platform, your homeowners insurance may provide some coverage. You might also need to add coverage to your existing policy, such as a home-sharing endorsement. Work with your agent to find the right policy for your situation.
Is Renting Your Property Worth It?
Only you can decide whether renting out a property is worthwhile. For many, it's a rewarding experience and an essential part of their long-term financial plans. For others, the idea of managing the property, tenants and any potential issues that arise makes the prospect of becoming a landlord unappealing.
Take the time to thoroughly research and understand your options, risks and potential payoff. This will help put you in a better position to know if renting your property is the right move for you.
Whether you're ready to move forward now or still exploring, discover more about landlord insurance, contact an agent or speak with a Travelers representative today.
More Prepare & Prevent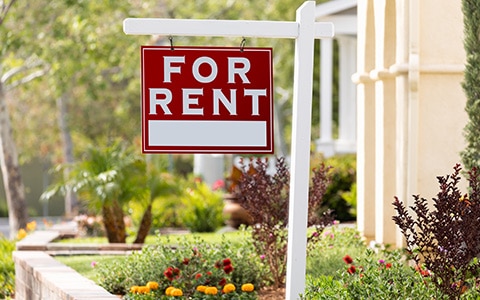 Considering renting out your home or investing in a small residential to generate extra income? Here's what you need to know about landlord insurance.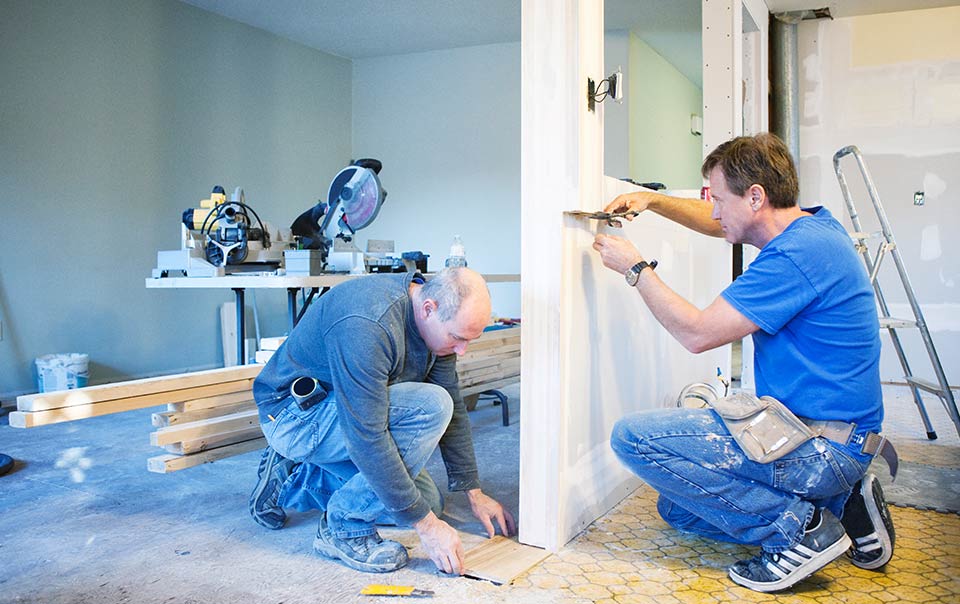 Use our hiring a contractor checklist tips as a guide to help you when selecting a contractor.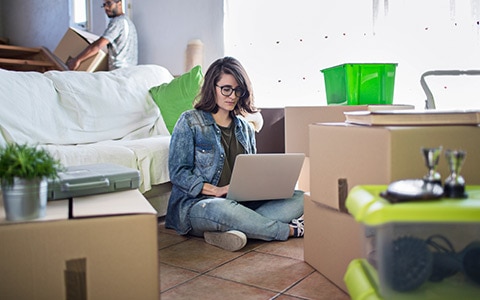 Get to know the difference between homeowners and renters insurance coverages.