Protecting Yourself from Holiday Scams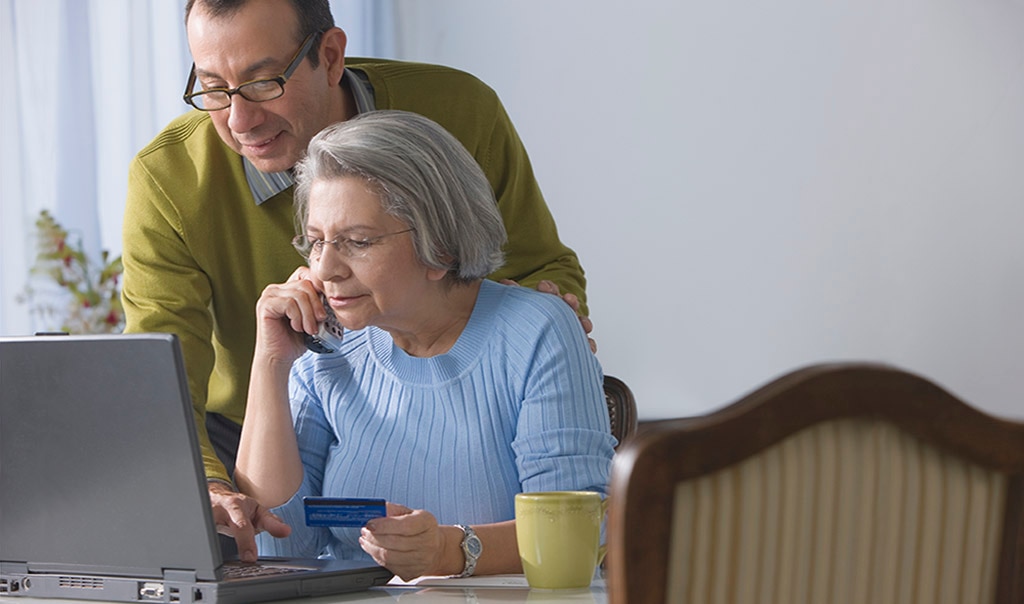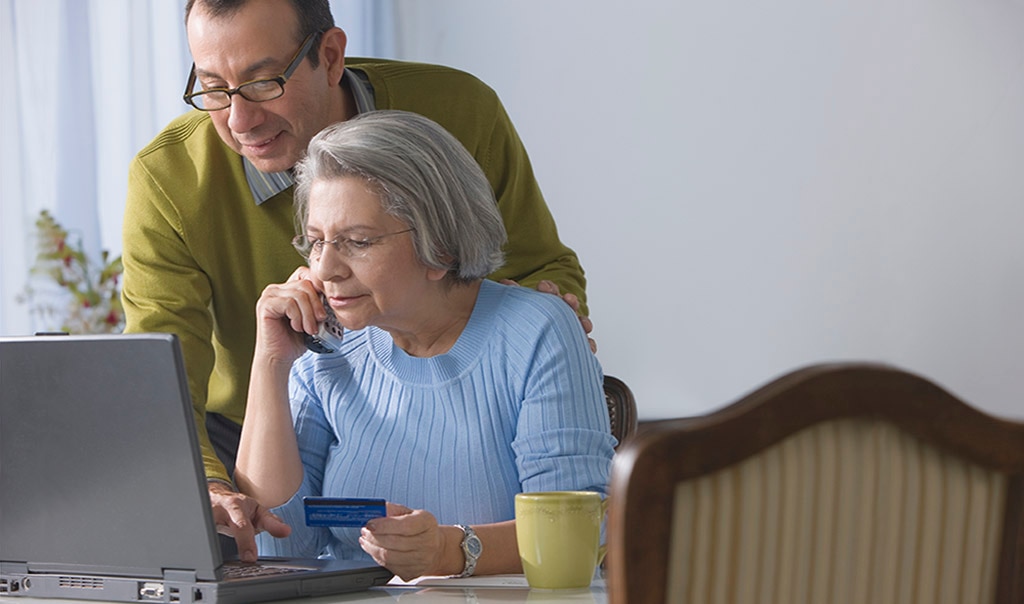 When the holidays draw near, it can be easy to get caught up in the spirit of the gift-giving season. But your generous mood is exactly what scammers are counting on. If you're not careful, you could put your identity and finances at risk. Use these tips to help protect yourself from fraud during the holidays.
What Are Holiday Scams?
Holiday scams are an attempt to get you to purchase specific services or items during the months of November and December — or at other holiday times throughout the year — from someone posing as a business or charitable organization. Some scammers ask for money, while others use holiday scams to steal your personal information such as:
Credit card numbers
Birthdates
Social Security numbers
Other identifying information
Winter holiday scams can happen online, through the mail and over the phone. Regardless of the ruse, scammers are looking for ways to trick you into giving them what they want without giving you anything in return.1
Warning Signs: How to Spot the Scam
Holiday scams can take many forms. However, they typically have similar warning signs and traits that make it possible to identify a scam, whether you're viewing ads online or you're on the receiving end of a suspicious phone call. These telltale signs include:
Steep discounts: When you're shopping for gifts that are in high demand, you may decide to shop online to look for the best deal. Scammers use this common consumer behavior to their advantage by advertising deals that seem too good to be true for the season's most in-demand items. If a website or promotion advertises items at unbelievably low prices, it's likely a scam.2
Bad spelling: Scammers typically don't take the time to proofread their phishing emails before they send them. Watch out for spelling mistakes and poor grammar in promotional emails. If you see something that looks suspicious, don't click on the link. It could be a fraudster trying to infect your computer with identity-stealing malware or a virus that can wreak havoc. Hackers use malware to steal passwords, delete files and make computers inoperable to their owners.3
No contact information: Scammers don't want people to know how to get in contact with them and typically won't include a physical address or phone number on their contact page.4 When you shop online, look for the business's physical address and phone number before you make a purchase. This helps verify that the company is legitimate and gives you a way to contact a company representative if you experience any issues with your order.
Promises of free products: Everyone loves a freebie and scammers love to promise consumers free products in exchange for personal information that, on the surface, may seem harmless.5 Unless you can verify that the promotion comes from a legitimate business, don't give away your information. When in doubt, head directly to the business's website to make sure the offer is real. Do this by searching for the business's name on your web browser, not by clicking the link on an ad or in an email.
Unsolicited emails requesting that you download apps: Many companies use apps to streamline the online shopping experience, but those apps are rarely required to make purchases. If you receive an unsolicited email prompting you to download an app or visit a website, don't click on it. The app may introduce malware to your device and make it easier for scammers to intercept your personal information. Knowing these warning signs can help you stay safe, but make sure you understand the do's and don'ts of protecting yourself from online holiday scams targeting seniors and others. Here are some helpful tips:6
Do
Hover over links in emails to make sure they're directing you to a business's realwebsite.
If the URL looks funny or doesn't direct you to a business you recognize, don't click onit.
Check each online store for return policies prior to making a purchase.
Buy gift cards from trusted online retailers or directly from the business.
Use your credit card for any online purchases to help protect your information.
Research new-to-you companies and online retailers prior to using their services, andpay attention to any complaints or negative reviews online.
Don't
Don't make online purchases using a public Wi-Fi connection or network that's not password protected. Only make online purchases or charitable donations using your home's secure Wi-Fi network.
Don't make online purchases using wire transfers or other non-traceable forms of payment.
Don't buy products through social media ads.
Don't click on links in emails.
Always go to the company's website directly.
Don't fall for deals that seem too good to be true.
What Are Some of the Common Holiday Scams?
Though fraudsters and scammers are always coming up with new methods and tactics to prey on unsuspecting consumers, they typically repeat the same proven methods during the holiday season. Here are some of the common online holiday scams that consumers fall victim to each year:
Phishing Emails
Phishing emails are an attempt by scammers to collect personal information that they can use to open new accounts, make new charges on credit cards and otherwise assume your identity. Be on the lookout for unsolicited emails asking for personal information. These might include false shipping confirmations for packages, advertisements for personalized letters from Santa for your children or grandchildren, notifications of "fraudulent" activity on your bank account and other similar emails.7
Fake Charities
Scammers create "charities" to ask for money during the time of year when many people are feeling generous. Rather than using donations to further a specific cause, these scammers line their pockets with their victims' "donations." If you're not sure about a charity's status, do your own research and contact your local Better Business Bureau to confirm it is legitimate before you donate.8
Package Theft
It's convenient to shop online and have your purchases delivered to your home, but if you aren't there to receive your packages, they can be vulnerable to thieves. "Porch pirates" are on the lookout for easy targets, but you don't have to be one.
Choose a specific delivery time when someone will be home to accept the package. Require a signature for delivery. It may cause some inconvenience, but it can help provide peace of mind for high-value deliveries. Check your front door frequently if you're expecting a package, but remember that deliveries can be left at other locations around your home. You also may want to consider installing a smart camera or other monitoring technology to keep an eye on the outdoor locations where deliveries may be left.
Fake Shopping Websites
Scammers often try to mimic the look of real online shops in an attempt to get you to spend money with them rather than with actual retailers. Pay attention to the web address you're clicking on prior to making any purchase and, if the site is advertising unbelievably low prices, do your research. When it comes to avoiding holiday scams, avoid buying from sites that offer anything that sounds too good to be true.9
Fake Deals
Holiday shopping means more people will be looking for great deals and what's better than free items? Nothing, as long as those deals are from trusted businesses. In recent years, savvy scammers have made great use of technology to create counterfeit websites that replicate the look and layout of reputable businesses.10 To lure in unsuspecting victims, scammers often send emails or post ads on social media sites offering deeply-discounted items with the catch that you pay with a money order, wire transfer or pre-loaded card. Don't be fooled by a website that looks like a business you know and trust.
Fraudulent Gift Cards
Another popular holiday scam is offering gift cards at a lower rate than you'd find in stores. Instead of selling actual gift cards with a balance loaded on them, scammers send expired or empty cards – if they send you anything at all. They keep the money you send them, and you're left with cards that are unusable. Always buy gift cards at a trusted retailer or directly from the gift card issuer.11
Temporary Holiday Jobs
Businesses often hire temporary workers around the holidays. Each time a job applicant fills out an application, they submit their personal information to each business. Whether you're submitting an application to play Santa Claus or Mrs. Claus at a local mall, or want to earn some extra money working seasonal retail to spoil your kids or grandkids with holiday gifts, scammers often post fake temporary job listings online in an attempt to get personal information and details you otherwise wouldn't give out. Always research the company you're applying to and, if possible, only apply on the company's website.12
Vacations
Scammers often trick consumers into thinking they'll get a vacation at a great deal. This is a ploy to get your personal information. Be on the lookout for emails from fake travel agents or resorts advertising deals that seem too good to be true. If you're interested in taking a vacation, work with a reputable travel agent or book through a reputable travel reservation website.13
Protect Yourself and Loved Ones from Holiday Scams This Season
Help keep your holidays safe by protecting yourself and your loved ones from holiday scams. Watch for common scams throughout the season and if any websites, emails, ads or promotions seem too good to be true, don't make a purchase or provide any sensitive information.
Learn more about Travelers homeowners insurance products, or if you're ready to take the next step, find a local independent agent or contact a Travelers representative to get a home insurance quote today.
More Prepare & Prevent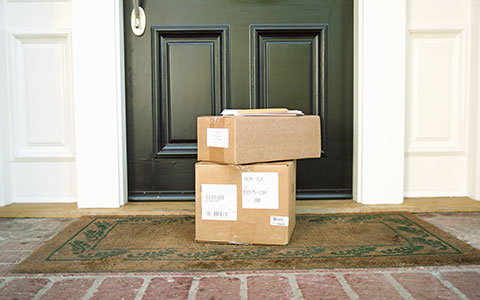 From ID theft to car break-ins and package theft, the holiday season is a peak time for theft.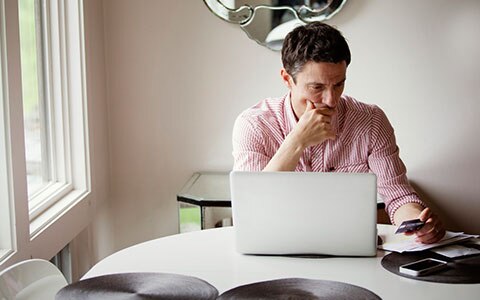 ID Fraud is the fastest-growing white collar crime. Learn what to do if your identity is stolen, including who to contact in case of ID fraud.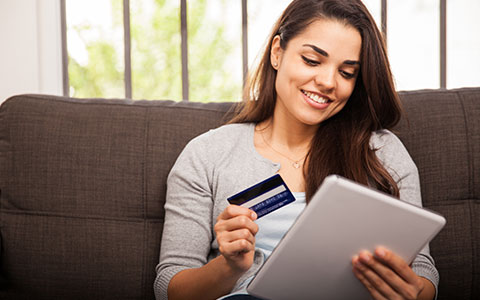 Online identity theft is a growing problem with the rise in popularity of online shopping.