4 Ways the Right Surety Bond Provider Can Help Construction Companies Succeed
Construction projects carry a large amount of risk, even for the very best contractors. A sizable loss on a project can severely weaken a business or worse: lead to complete failure. All contractors aim to minimize the risk of project losses. But with so much to manage, and limited resources and time, it can be difficult to complete all the checks and balances that constitute risk management best practices.
When choosing a construction surety bond provider, it's important to consider what they offer beyond the traditional bond process. Look for a surety that helps you minimize risks of project loss in practical and actionable ways. For example, ask whether they share useful insights and risk mitigation guidance derived from actual market data. Do they have specialized products to address unique risks? Do they offer construction contract review services?
Here are four unexpected ways the right surety provider could help drive more successful outcomes for your projects.
They use industry data on project failures. Projects can and do fail—and many times these failures can be prevented. By increasing awareness of what contributes to project losses, carriers can help companies minimize their risk of failures.

For example, Travelers Construction Surety, a leading provider of surety products and construction insurance, analyzed construction company performance over time to understand the leading causes of contractor failures. Findings indicated that most construction company failures are the result of a single catastrophic project. Other leading causes of significant losses include weak internal cost controls, overextension of resources and excessive debt.


They offer products specifically designed to minimize project loss. Let's say a critical construction error causes extensive rework, schedule delays and a project loss that is significant enough to threaten the viability of the construction company. Travelers is a good example here too. Travelers Project Loss Insurance (PLI) helps mitigate the risk of a catastrophic project loss.

With PLI, Travelers Construction Surety shares in the contractor's loss once it exceeds the deductible, helping to reduce the financial impact, better positioning the company to recover and survive. But without PLI, if the company may not be able to cover the potentially significant costs, the company and its employees could be at risk of losing the business they worked so hard to build. PLI helps address unforeseen risks like faulty estimates and material cost escalation, substandard production, weather issues, subcontractor and supply chain issues, and more.

Travelers has also designed a form of subcontractor performance bond that is more sensitive to project schedules than standard performance bonds that have no timelines for a surety to respond. Some Travelers general contractor customers now require this form of bond from their subcontractors. Whether the subcontract bond in this form is provided by Travelers or another surety, the form can improve the responsiveness of the surety if the subcontractor fails. This sensitivity to the project schedule can help the contractor keep the job moving and reduce the impact of a subcontractor failure on the project.


Their products come with value-added benefits. Tap into your surety provider's resources to understand what benefits come with their products. Whether it's providing surety support for a contractor's business plan or providing other valuable products or services like PLI or nonstandard bond forms or risk, Travelers Construction Surety gets to know the way you think about your business. Working with so many companies in many sectors across North America, Travelers can bring insights and practices that may help you in managing your business. For example, good subcontractor prequalification practices can be critical for your success, and Travelers can help evaluate and benchmark your approach, so you have the information you need to get it right for your business. Travelers Construction Surety also gives customers access to a wealth of online risk control resources, providing entrance to an extensive portfolio of content designed to help address the myriad of risks contractors face in today's competitive and ever-changing environment.


They offer contract review support. Often, claim frequency and financial impact can be mitigated by taking preventive measures before a contract is drafted or signed. Agreements can be difficult to interpret and may contain gaps.

The Travelers Construction Surety team has deep expertise and is available to assist customers in identifying onerous terms in contract language and bond forms to help negotiate and mitigate their company's risk.

Travelers Construction Surety customers also get access to a contract review matrix through the Travelers Risk Control customer portal. This resource helps customers review construction contracts by highlighting the standard contract provisions and linking them to explanations, examples and relevant case law for deeper understanding.
To learn more about the value-added services offered by Travelers Construction Surety, contact an independent agent or a Travelers representative.
More Prepare & Prevent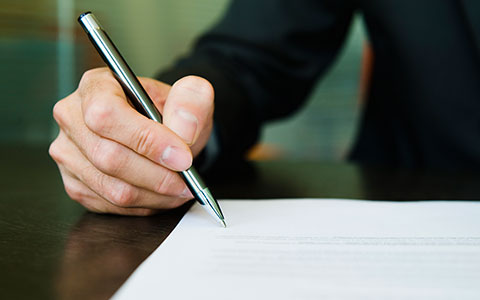 A contractual risk transfer (CRT) program can help protect contractors when working with third party services or products.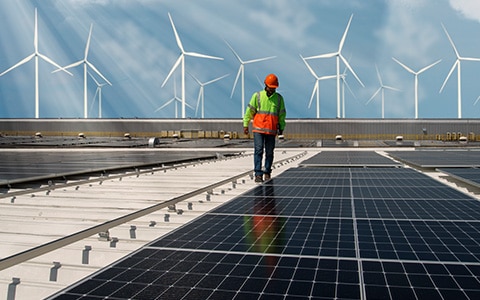 Renewable energy stakeholders often turn to surety bonds to guarantee that all contractual obligations will be met.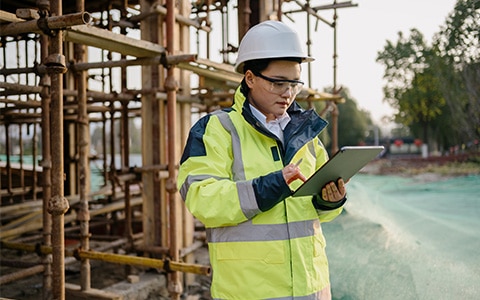 Recent innovations in construction equipment can provide contractors with new abilities and enhance safety and productivity.