Air Quality Health Concerns Related to Wildfire Smoke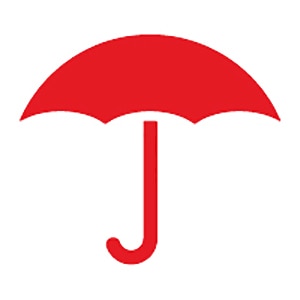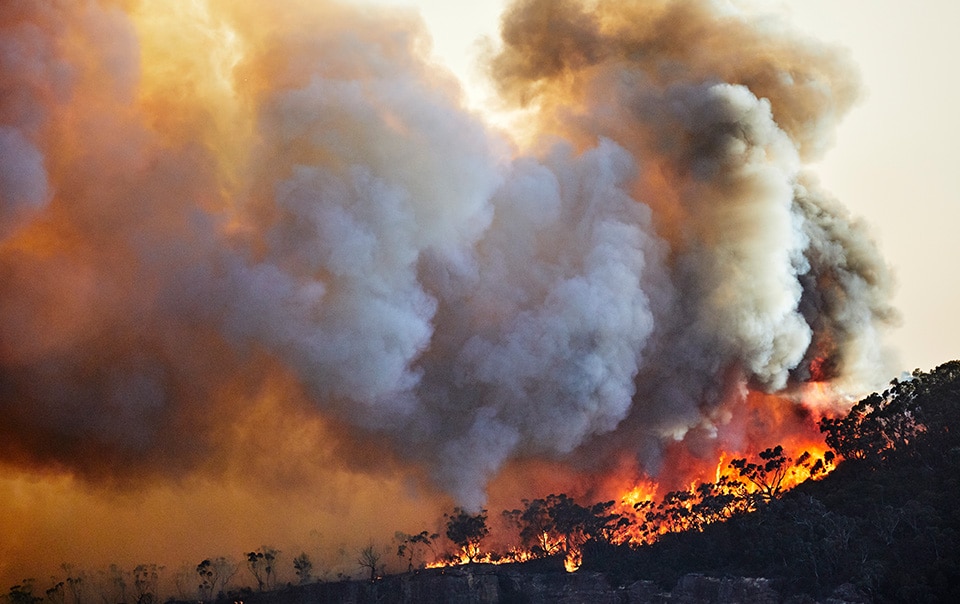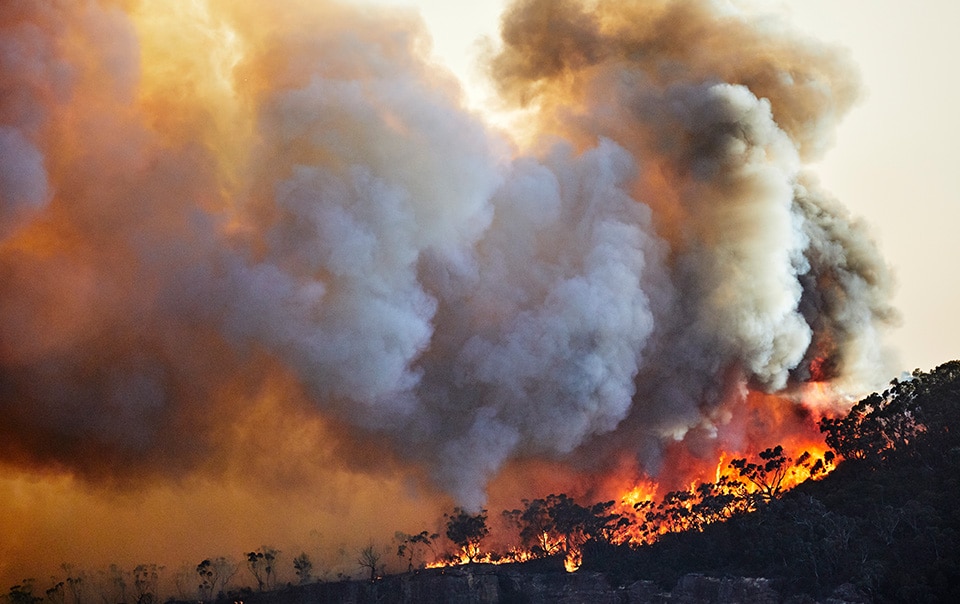 Wildfire smoke can create hazardous air quality, which can result in inhalation of toxic chemicals and smoke particulates. In addition, related cleanup tasks after a wildfire, such as ash and soot removal, can reintroduce particulates into the air. Recognizing and taking steps to control these hazards can help protect those in affected regions.
How Do Wildfires Affect Air Quality?
Smoke and ash from wildfires contain chemicals, gases and fine particulates that can harm health. These microscopic particulates can get into your eyes and respiratory system, causing burning eyes, runny nose, and difficulty breathing, and may lead to respiratory illnesses. The fine particulates also can aggravate chronic heart and lung conditions.
While the heaviest concentrations of these hazardous components may occur outdoors, they may also affect the air quality of indoor spaces. Therefore, it is important to prepare and have a Wildfire Response Plan to help minimize exposures and potentially harmful effects. Keep track of nearby fires and be prepared to evacuate if needed.
Reducing Exposure to Wildfire Smoke and Poor Air Quality
Here are some ways to help minimize exposure to wildfire smoke:
Reduce outdoor job tasks, stay indoors as much as possible, and limit physically strenuous activities,
Identify and reduce indoor air pollution sources, such as smoking, cooking, using a wood burning stove, or engaging in any activity that generates smoke or particulates, and
Consider using air conditioners, air filters and air cleaners to help reduce particulates from building up indoors. Portable air filtration devices with High Efficiency Particulate Air (HEPA) filters can also be helpful in reducing particulates from the air.
Indoor Air Quality
To help maintain good indoor air quality during wildfire events, it is important to keep windows and doors closed, and maintain mechanical systems, such as heating and air conditioning, to help filter the air entering the building. High-efficiency heating, ventilation and air-conditioning (HVAC) filters (rated MERV 13 or higher) can help reduce particulate concentrations indoors. Determine if your HVAC system has a fresh air intake and consult manufacturer's guidance on how to close the intake. Recirculate indoor air when possible to help minimize air intake during periods of high outdoor smoke concentrations.
Be prepared for power outages that could affect ventilation systems. It may be essential to have a back-up power supply, such as generators, to help keep a steady air flow within the facility. Be sure to follow safe generator operation procedures.
Outdoor Air Quality
An important factor for assessing outdoor air quality during wildfire events is the Air Quality Index (AQI), which is an index used for reporting daily air quality.  The AQI is provided for several air pollutants. In the case of a wildfire event, it is important to monitor the AQI of PM2.5. These particulates have an aerodynamic diameter of 2.5 micrometers or smaller and can penetrate deeply into the lungs, potentially causing harm. During wildfire events in your area, review federal and local sources to check the AQI forecasts for PM2.5. Some examples of these sources include:
Follow alert guidance and take action to help protect from exposure to excessive smoke. If travel by vehicles is necessary, keep the windows and vents closed.
When working outside, find ways to control exposures by enclosing work activities, for example, by utilizing temporary structures or moving work activities indoors. Consider ceasing outdoor activities when the PM2.5 exceeds 151 as specified by California's Protection from Wildfire Smoke regulation. If work outdoors is considered essential, use proper respiratory protection equipment, such as disposable filtering facepiece respirators (dust masks), other half facepiece respirators or full facepiece respirators.
Cleaning Smoke Damage and Ash
In addition to air quality risks related to smoky conditions during wildfires, it is also important to recognize risks from ash, which may accumulate on surfaces, both indoors and outdoors. Ash is a complex mixture of dust, dirt and soot, and can be inhaled if it becomes airborne during cleaning processes. The ash may be more hazardous in areas where structures have burned in addition to the trees and brush in forests.  It also can be irritating to the eyes, nose or skin, and can lead to respiratory irritation or complications for asthma and other respiratory conditions. Avoid stirring up or sifting through ash as much as possible.
Being prepared to address air quality before a wildfire is in the region can help protect people near affected areas. Learn more about how to help prepare for a wildfire.
More Prepare & Prevent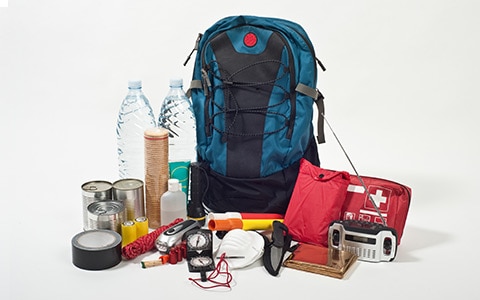 Creating an emergency preparedness kit can ready you for when disaster strikes. Use our emergency survival kit list to create yours.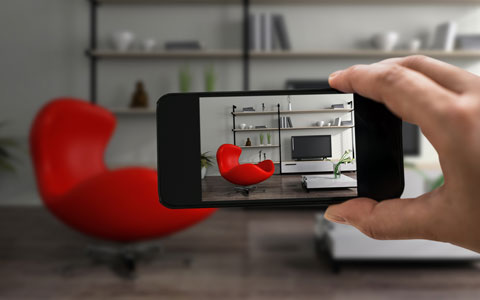 Create a home inventory checklist to keep track of your important possessions in order to help verify loss for insurance and taxes.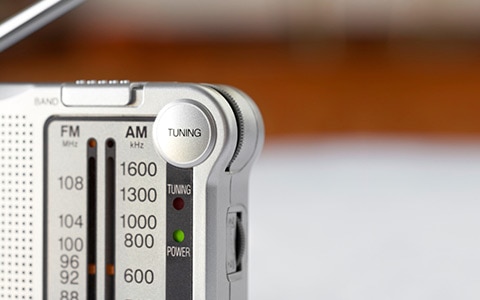 Learn what to do in a natural disaster to help stay safe, including staying in your sheltered area until danger has completely passed.