Services for Small Business Leaders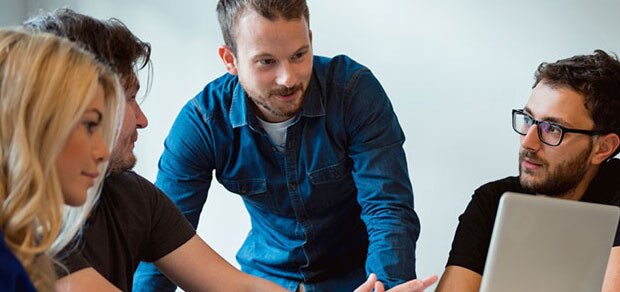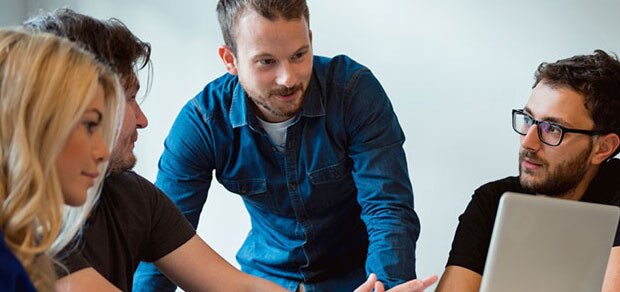 Small business owners are increasingly aware of how risks can affect business. Disruption from a fire or the absence of a key worker due to injury can seriously harm operations. Small businesses may not have the resources knowledge or tools to anticipate, identify and manage risks. At Travelers, our Risk Control and Claim professionals help business owners like you understand and manage risks - and recover quickly if an event does occur.
Travelers Risk Control professionals apply what we know about risk through our service offerings to complement the efforts of small businesses across a wide range of industries. Our resources are designed to help you protect your business while reducing the time often involved in these efforts.
Travelers Risk Control can help you understand and manage the unique risks your business faces. We offer resources such as checklists and training on a wide range of risk topics - many of them self-service, so they're available when you need them.
Since 1853, Travelers has been helping small business owners prepare for, mitigate and recover from losses. We understand how important it is to your business to get your vehicles back on the road and your business operations moving after you suffer a loss. Our ConciergeCLAIM® services help resolve vehicle claims conveniently and efficiently to get you back on the road and back to business.
Routine property claims shouldn't slow your business down - and sever claims don't have to bring operations to a complete standstill. Travelers has more than 12,000 Claim professionals countrywide ready to help you locally. We will be there to help you when you need us most so you can concentrate on getting back to business.
If an accident occurs, our Claim professionals partner with you, your injured employees and medical providers to ensure your employees return to work as soon as medically appropriate. Our specialized TravComp® workers compensation claims - handling model utilizes dedicated return-to-work teams of nurses and Claim professionals assigning key parts of the process to specific Claim professionals, making sure we engage the right resources at the right time.
Our pay-as-you-go solution, TravPay, links your payroll directly to your workers compensation premiums, eliminating the guesswork of trying to estimate annual payrolls. It allows for real-time workers compensation premium calculations based on your reported payrolls. TravPay requires no down payment and can help improve cash flow for your business.