The Travelers Vibration Tool - ZoneCheckSM [Video]
Estimating ground vibration distance just got easier
When construction work is occurring, the impacts can be felt beyond the worksite. Travelers' online construction vibration tool, ZoneCheckSM, is designed to help identify potential equipment-generated ground vibration risks.  With it, Travelers construction customers can complete preconstruction project surveys in real time, either on the job site or from their office. Understanding the potential risk of property damage is an important aspect of preconstruction surveys.
ZoneCheck centralizes industry-recognized ground vibration data for construction equipment by soil types.  With just a few inputs, ZoneCheck calculates how far ground vibrations can extend to surrounding structures or people. 
With ZoneCheck, contractors can:
Establish or refine your strategy for preconstruction surveys
Estimate the potential for ground vibration to impact nearby structures or be perceived by occupants.
Develop measures to help mitigate against damages caused by vibration-generating work.
Create useful, sharable preconstruction documentation.

Our construction insurance products and services are designed to meet contractors' unique and challenging exposures. By dedicating Underwriting, Claim and Risk Control resources to understanding your industry, we developed a team of experts committed to meeting your insurance needs.
Find Solutions
Insights & Expertise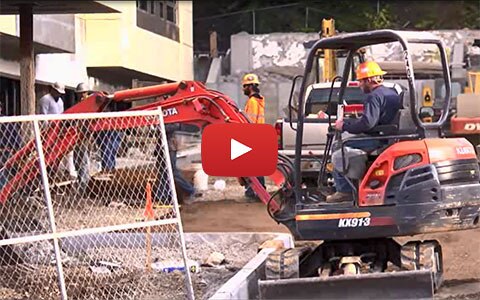 Travelers worked with Gorick Construction to use vibration monitoring in Ithaca, NY, to measure and minimize the impact of construction.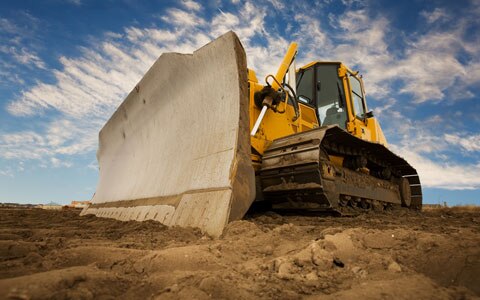 Help keep equipment operators, ground workers and pedestrians safe by taking these safety measures.