How to Help Trailer, Tow and Launch Your Boat Safely [Video]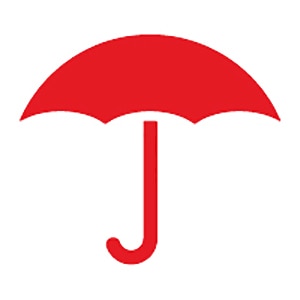 (SPEECH)

[MUSIC PLAYING]

(DESCRIPTION)
Logo, TRAVELERS, red umbrella. Text, How to Launch a Boat. Animated woman backs boat into water down a ramp while a man stands on the dock.

(SPEECH)
Learning to launch a boat takes practice. It also calls for preparation and safety measures. Here are some tips.

Step one, prepare your boat. Before you get in the launch lane, make sure all electronics are mounted. Load all your supplies in advance.

(DESCRIPTION)
G.P.S., First Aid kit, Battery on.

(SPEECH)
Ensure your battery is switched on and check that the stern plug is in place. Remove any transom straps if you have them. Secure your dock lines and place them in the vessel. You'll need them later.

(DESCRIPTION)
The woman smiles and checks items off a list.

(SPEECH)
Step two, descend the ramp. Back your trailer down in a straight line just until its wheels reach the edge of the water. Have someone be your spotter to signal when you've gone far enough.

Be careful not to go too far. You don't want to get stuck. Once the back third of the boat is floating, you're ready to launch.

Step three, launch your boat. Place your vehicle in park. Engage the parking brake too. Walk around to the bow. Grab the bowline you secured earlier and firmly grasp it. Disconnect the winch strap from the boat's bowline Your boat should now be floating freely.

Once the boat is fully floating and in the safe hands of your spotter, you can park your vehicle. Before you head out on the water, make sure you're protected with boat insurance. Contact your independent agent or Travelers representative today.

[MUSIC PLAYING]
(DESCRIPTION)
Logo, TRAVELERS, red umbrella. Text, Talk to your Travelers representative or independent agent today. travelers dot com. Travelers Casualty and Surety Company of America and its property casualty affiliates. One Tower Square, Hartford, C.T., 0 6 1 8 3. This material does not amend, or otherwise affect, any insurance policy issued by Travelers. It is not a representation that coverage does or does not exist for any particular claim or loss under any such policy. Coverage depends on the facts or circumstances involved in the claim or loss, all applicable policy provisions, and any applicable law. Please note that a particular tip may not be effective in every situation. We encourage you to use your own judgment about what's appropriate and always consider safety.
Before you can begin a season of boating, you must first get your boat to, and into, the water. While towing and trailering are necessary to get your boat to the water, they can be potentially dangerous if the necessary precautions are not taken.
Making it a priority to inspect and maintain your trailer, secure your vessel for transport, and then tow and launch it safely is as important as following safe boating practices once you are out on the water. Following are some tips to help ensure your boating adventures start off without a hitch.
Towing Capacity and Trailer Compatibility
Before you even consider trailering, you must ensure your vehicle is capable of towing your trailer and boat. Your vehicle needs to be properly rated to pull the combined weight of your trailer and boat. Follow the manufacturer's guidelines to determine your vehicle's towing capacities. Ensure the towing hardware of your vehicle matches that of your trailer. Also, make sure your vehicle is properly maintained. You must also make sure your trailer is properly registered and inspected, if required. Each state may have different regulations concerning trailers. Consult your local Department of Motor Vehicles for specifics.
Trailer Inspection and Maintenance
Be sure to adhere to a regular trailer maintenance routine in accordance with manufacturer specifications. You should also inspect your trailer before every trip as trailers, like boats, can be subject to harsh environments, such as salt water when launching the boat. This checklist can help you, and never take your trailer out on the road — with or without your vessel — before addressing any problems you discover.
Check the trailer and trailer hardware to ensure both are in good condition.
Check the trailer wiring and lights to ensure all lights are working properly.
Check the trailer for any severe corrosion.
Check tires for dry rot, and be sure they are properly inflated.
Make sure you have a properly inflated spare tire.
Make sure the wheel bearings are properly lubricated (according to manufacturer specifications), and all wheels spin freely.
Check the rollers and/or bunkers.
Inspect the winch, cable and lock to make sure they are in good condition and working properly. If the trailer has a braking mechanism, check that it is operating properly.
Check the trailer to determine that it is properly attached to the vehicle (according to manufacturer specifications), and confirm that safety chains (to connect the trailer to the vehicle) are in place.
Towing, Trailering and Transporting Your Boat
Once you have determined that your trailer is in good working condition, you can secure your boat and any gear you will be towing for transport. Before and during transport, remember to:
Check that the boat is properly secured and seated on the trailer, as unevenness can cause problems with weight distribution.
Check that the outboard engine is properly secured for trailering (according to manufacturer specifications).
Confirm that any gear in the boat is stored or attached securely.
Never drive the boat onto the trailer when loading it from the water.
No one should ride in the boat or on the trailer during transport.
Avoid running your engine outside of the water. (Consult your owner's manual for guidance on flushing or rinsing your engine.)
When taking the boat out of the water and loading it on the trailer, be aware and make the necessary adjustments if the boat has taken on water — this can alter the weight distribution and handling of the trailer. (Remember: the towing and weight capacity of your vehicle and trailer often refers to the "dry" weight.)
Launching Your Boat from a Trailer
After you and your boat have safely reached your destination, do not rush to get out on the water. Being safe on the water starts with a safe launch.
Before You Launch, check that:
Your boat is properly connected to the trailer.
The winch is properly connected to the boat.
Drain plugs have been installed.
Your vehicle keys and/or mobile devices are secured in a safe, dry place – not in your pockets (i.e., anticipate getting wet while launching).
Mooring lines are attached to the boat and readily accessible.
During Launch:
Observe proper boat ramp etiquette. Have the boat ready to launch before entering the launch ramp. Inspect the ramp before backing down and check to see how far you will have to back the trailer into the water.
Back the trailer slowly down the boat launch ramp, until the boat starts to float in the water on its own.
Be careful not to back too far into the water, or off the ramp. Also, do not submerge the exhaust of the tow vehicle.
Be prepared to handle the vessel once it is launched, either by rope or someone in the vessel.
Keep the trailer winch locked until you are ready to float the boat off the trailer. Unwind the winch slowly and carefully.
After Launch, remember to:
Check the bilges for any leaks.
Follow the engine starting procedures.
Move away from the ramp as quickly as possible to make room for the next boat being launched.
Remember, every boat ramp is different. Taking the time to properly trailer, tow and launch your boat can help you to have a safe start to all of your outings. Remember to follow safe boating practices out on the water, too.
More Prepare & Prevent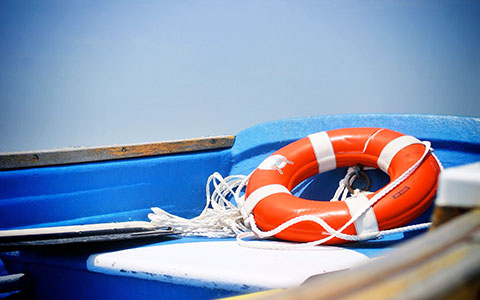 Help prepare for boating emergencies by keeping a boat emergency kit and other boat emergency equipment on board.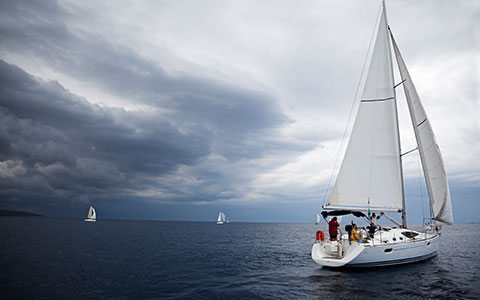 A boat in a storm can be very dangerous. Learn what to do if you are on a boat in a storm with these tips.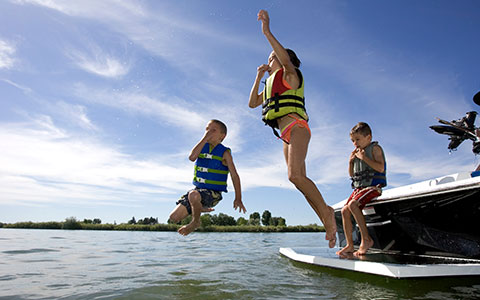 While spending time near water or on a boat can be enjoyable, some dangerous conditions can exist if you are not properly equipped and prepared to deal with them.