Skilled Labor Shortages in Construction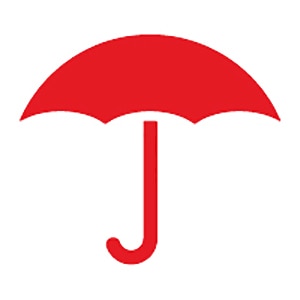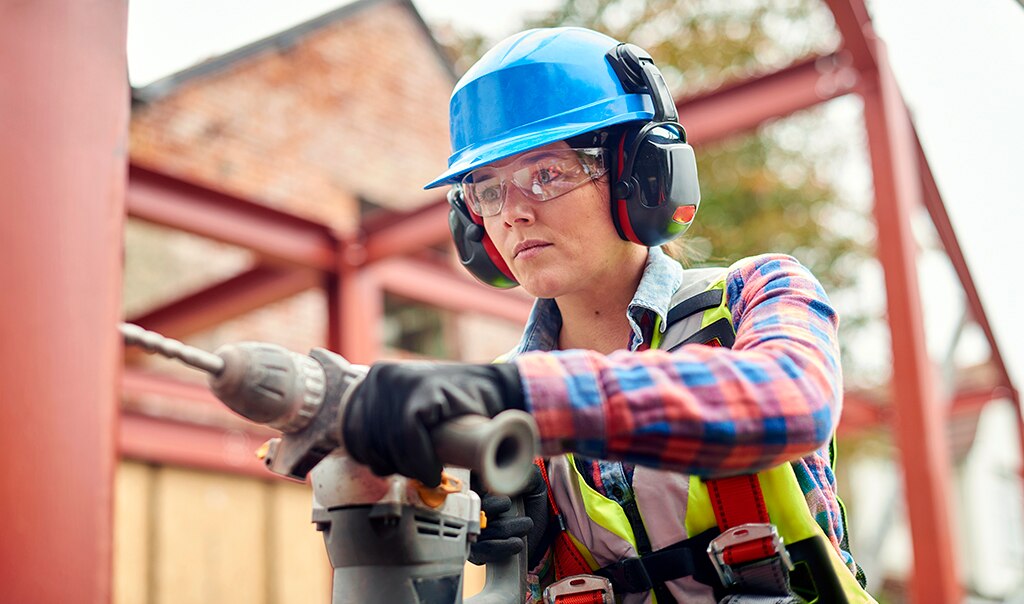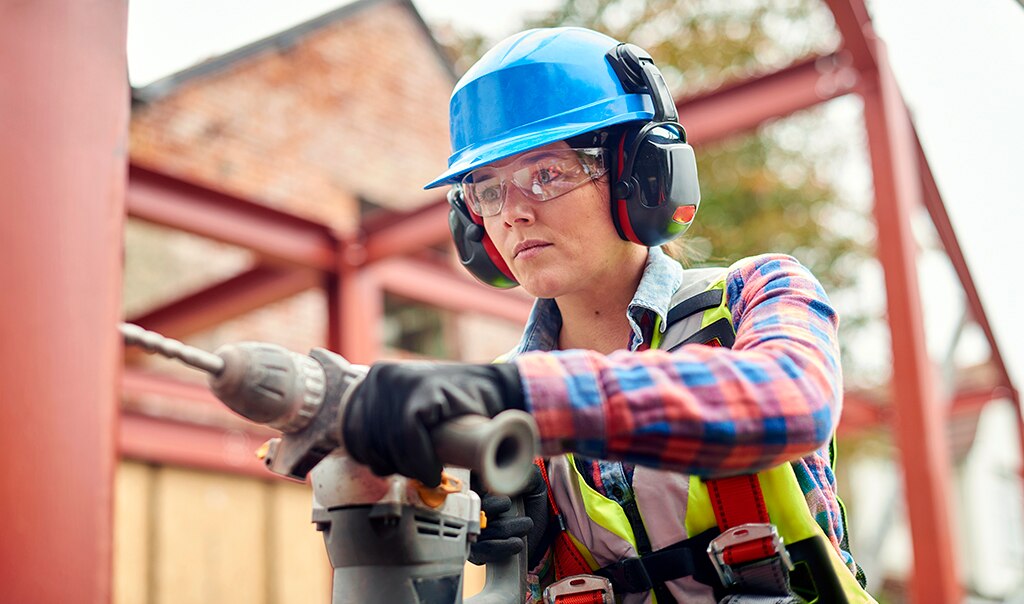 Ongoing construction activity and federal investments in infrastructure are generating opportunities for construction companies. Yet the industry is experiencing a massive labor shortfall. In the years ahead, contractors will need an estimated 300,000 to 546,000 new workers annually – on top of normal hiring – to meet the demand for labor.1
Without enough skilled workers, contractors face many challenges and risks:
Projects can take longer and cost more.
Quality control and productivity may suffer, which can lead to an increase in construction defects and losses.
Labor shortages can strain the existing workforce, impacting workplace safety.
New hires in construction are at greater risk to get hurt than more tenured construction workers. More than half of all construction workers compensation claims occurred within the first year of employment.2
To help minimize these risks and best take advantage of new industry opportunities, construction companies can take strategic steps to narrow the labor gap.
A Look at the Numbers
According to a 2022 survey by the Associated General Contractors of America, a vast majority (91%) of construction firms with open positions report having difficulty finding professionals to fill craft and salaried positions.3  A majority (77%) of firms say the difficulty is due to a lack of qualified candidates.3 As a result:
66% of firms report project delays due to labor shortages.4
83% worry that the workforce shortage and resulting inexperienced skilled labor pool will challenge worker safety and health.5
45% say they've been forced to turn down work due to skilled labor shortages.6
Contributing Factors
Several factors may contribute to the construction labor shortage:
The Great Resignation. The COVID-19 pandemic led many people to reevaluate their priorities and leave their jobs. Some sought new positions that offered higher pay and a better work-life balance; others chose to leave the workforce entirely. The construction industry was not exempt. In March 2022, the quit rate for construction reached a 17-year high of 3.3%.7
The aging workforce. Baby boomers, those born between 1946 and 1964, are retiring in large numbers. This is a national trend that's not unique to construction but is a major contributor to the industry's workforce shortages. The industry's average age of retirement is 61, and more than 1 in 5 construction workers are currently older than 55.8
Shrinking pipeline of new workers. Over recent decades, younger generations have been turning away from vocational education and careers in pursuit of higher education and less physically demanding jobs.9 Some may erroneously associate the trades with manual labor, low pay and lack of advancement opportunities and don't seek careers in construction.10
Working conditions. Construction worksites can be dynamic, putting workers at an increased risk of injury. The requirements of the job can also be physically demanding and can take a toll on mental wellness.
What You Can Do
To remain competitive, it's critical for construction firms to take strategic steps to fill the labor gap and help to bring in a new generation of workers. Here are some areas to focus on:
Reach out to students. Explore new ways to introduce students to the possibilities of a career in construction. Attend career days and give presentations at local trade schools, community colleges and universities. Offer summer jobs, internships and apprenticeships to spark early interest in the field. Collaborate with local programs that build construction skills as well as contractor trade associations.
Offer competitive pay and benefits. The emerging workforce often seeks work-life balance. This typically translates to a competitive income and benefits that allow for time with family and friends. Examples may include family leave, paid vacation, flexible work schedules and medical insurance. Market research can help you determine the wages and benefits your company should offer to be competitive.
Invest in training and career development opportunities. Training and career advancement opportunities may not only help build skills, but can also help increase job satisfaction. You can help give your business and your employees an edge with structured skill-building and mentoring programs for new hires, continuous educational opportunities for current employees, cross training and career paths for those seeking advancement. These efforts can help improve on-the-job performance, safety, productivity and the quality of your completed projects. They also may incentivize your workforce and show employees they're valued.
Improve on-the-job safety. Safety may not seem like an obvious remedy for labor shortages, but keeping your workforce safe can help mitigate accidents and prevent labor gaps. A strong safety culture can also help your recruiting efforts by demonstrating your commitment to worker protection and well-being. Weave safety into your company's mission and establish policies and procedures that drive safety throughout the workplace, especially when onboarding new workers. In the event of an injury, be prepared with a post-injury management plan in order to respond in a caring and nonjudgmental manner. Provide access to an occupational medical provider and take a proactive approach to embrace transitional duty.
Embrace modern technology. New construction technologies, tools and techniques can fuel recruitment among a new generation of workers who want to work for a tech-savvy company. They can also help supplement labor requirements and lower costs. Innovations to consider include:

Augmented and virtual reality, and wearable technology to enhance job safety and promote worker collaboration.
Digital tools to assist with difficult tasks and automate simple, repeatable ones.
Prefabrication techniques, modular construction and drones to improve worksite efficiency, safety and convenience.
Partner with an Insurance Carrier that Specializes in Construction
To overcome the labor shortage, make your employees and the work environment strategic priorities. Create a quality safety program tailored to the risks arising from skilled labor shortages to help minimize accidents and exposure to loss.
The right insurance specialists can help you reduce workplace risks and gain operating efficiencies. Look for an insurance company with deep knowledge of the construction industry and hands-on experience.
Travelers knows construction and can help identify hazards and offer insights to help you keep your workers safe. Learn more about how Travelers can help you protect your business with contractor and construction insurance.
More Prepare & Prevent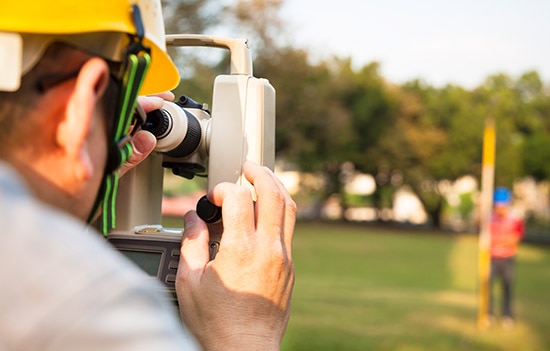 Pre-construction surveys and project documentation are some items to keep in mind before a project. Follow our pre-construction checklist for more tips.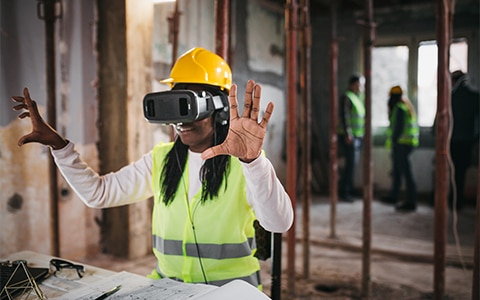 Construction job sites can present workers with a variety of hazards. Explore five areas of innovation impacting construction job site safety.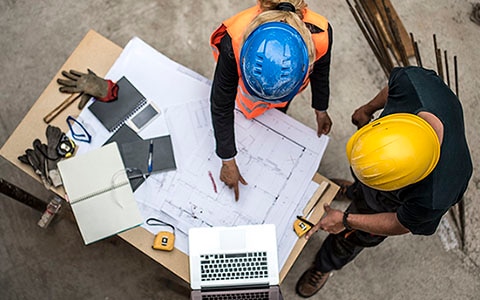 Technological innovations can provide construction companies with safety, productivity and risk management. Learn about Travelers construction insurance.