6 Key Liability Risks for Marine Contractors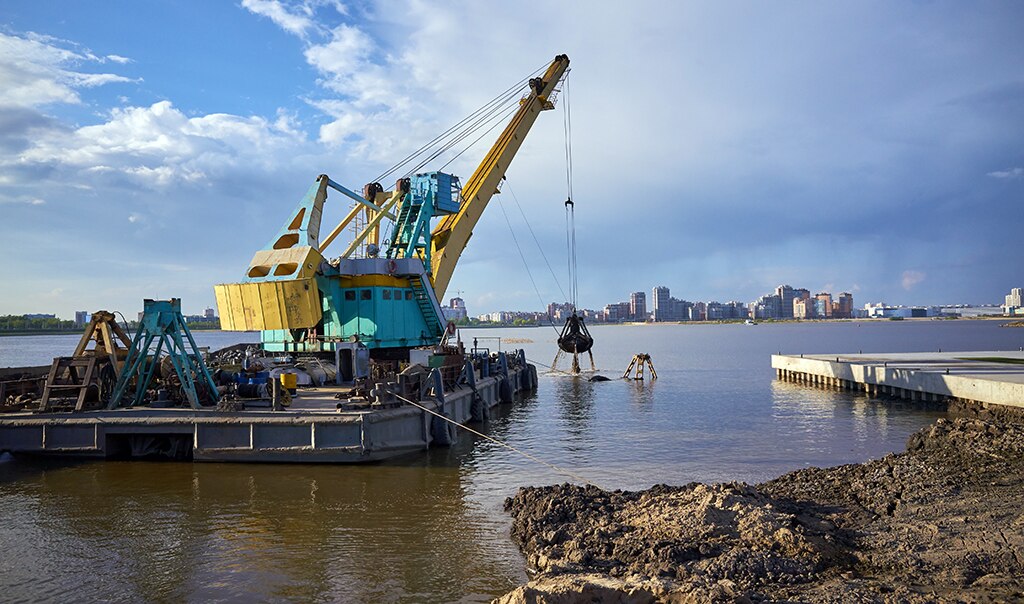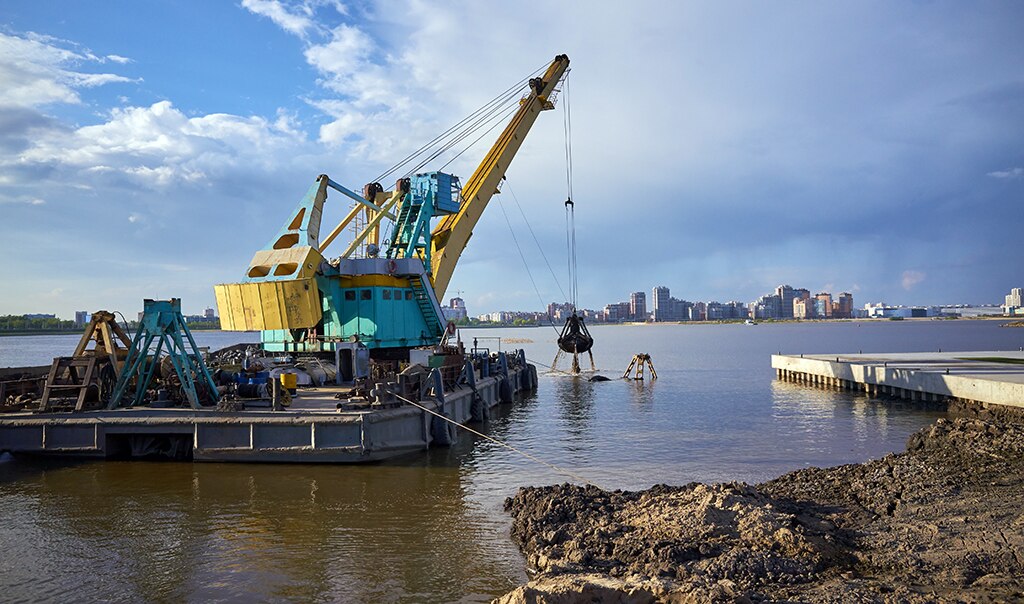 Understanding the liability risks of marine construction is vital to helping protect your business. Here are six risks to consider:
1. Inadequate Contractual Risk Transfer
Contractual Risk Transfer (CRT) defines each party's financial responsibility in the event of property damage or injury. This transfer of risk can potentially reduce a contractor's liability, but CRT poses unique challenges in the marine construction industry.
Although some industries may use standardized contracts that have stood the test of time, marine contracts are often newly developed for specific jobs and lack important details. They sometimes use vague language to describe each party's responsibilities, risk events and remedial actions. They may also require insurance coverage beyond the value of rented equipment or chartered vessels.
Marine contractors should always bring their due diligence to the CRT process:
Establish agreements with all third parties before work begins.
Examine contract terms and conditions before signing and renegotiate if necessary.
Consult legal counsel with questions or concerns.
Failure to take these steps can lead to a lost opportunity to protect against liability in the event of a loss.
2. Unverified Employment Qualifications
The success of every marine construction project depends on the capabilities of and communication among the crew. Skilled workers with the ability to do the job are essential. Being able to safely navigate the dangers of the marine construction environment is a must.
Unqualified workers can be costly for the marine contractor and crew. Pre-employment screening of workers can help verify that the candidate has all the necessary qualifications. Safety should also be a focus from pre-employment to onboarding and thereafter. Unqualified workers can increase the risk of accidents and injuries, as well as decrease the quality of the work performed – and the potential for liability claims that can follow.
3. Job Site Traffic
Marine construction sites can be busy places with many hazards. People and equipment may be in motion on docks, piers and vessel decks that are wet, covered with service lines and hoses, or potentially missing grates and planks. These potential hazards can increase the risk of injury, for example, from contact with equipment and other objects or from slips, trips and falls.
In addition, boating traffic can collide with marine construction vessels that aren't properly illuminated. This can have disastrous consequences in terms of human lives and contractor liability.
4. Heavy Weather
Heavy weather is a constant peril for marine construction workers. High winds, hurricanes, thunderstorms and floods can cause injuries and property damage. Though marine contractors aren't responsible for the weather, they may be exposed to liability for weather-related injuries if they fail to:
Attempt to avoid bad weather.
Take precautions such as tying down loose objects and sending the crew below deck.
Have adequate medical supplies on board and respond to injuries in a timely manner.
Have properly maintained onboard supports such as handrails and ladder bolts.
Train employees on what to do during a heavy weather event.
5. Explosion and Fire
Fire hazards can be common on marine construction sites. A single spark can set off a construction site fire that spreads rapidly. Explosions can be even more damaging. These incidents can put people and property at great risk.
Common causes of construction site explosions and fire include:
Hot work operations, including welding, soldering and grinding.
On-site fuel sources, such as propane and gas lines.
Equipment and tools in need of repair or replacement.
Materials used for controlled blasting.
Improperly installed temporary electrical systems that lead to malfunctions and shorts.
Improper use of temporary heaters.
6. Vessel Sinking
Marine vessels can capsize and sink under certain conditions. Heavy weather, collisions, running aground, flooding and shifting cargo are among the reasons vessels sink.
Marine contractors should conduct periodic inspections of hulls and mechanical equipment from a preventive maintenance perspective. Also, in the event that a vessel sinks, contractors should mark sunken boats and salvage or remove them from the water quickly, if possible. Otherwise, they can be an obstacle and pose hazards to others on navigable waterways.
Get the Right Insurance Protection
Many different types of liability claims can arise during marine construction projects. A policy with gaps and exclusions can leave you with limited coverage when you need it the most. Travelers marine contractors insurance provides tailored protection for your unique exposures. Specialized Risk Control and Claim services can help you stay protected before, during and after a loss.
Ask your insurance agent about Travelers insurance for marine contractors.
More Prepare & Prevent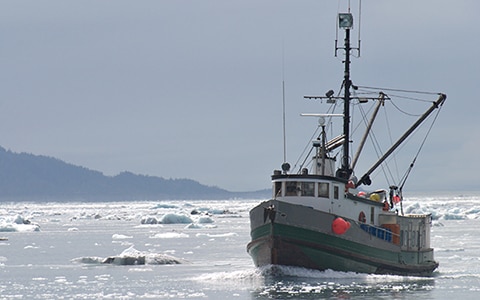 LED lamps on smaller or coastal watercraft may cause electromagnetic interference, which can result in poor reception on VHF frequencies, according to a U.S. Coast Guard alert.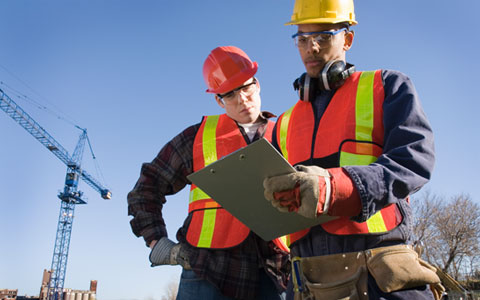 Companies preparing for crane operator OSHA certification should also train their supporting team about ongoing safe crane operations.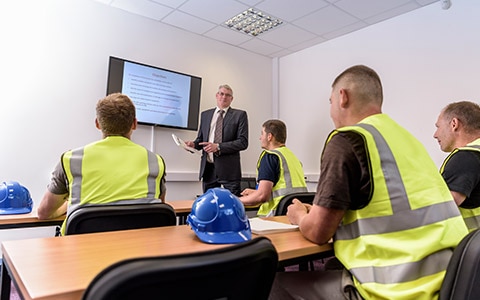 Construction companies can help protect workers by hiring candidates with a focus on safety and giving ongoing safety training.