Finding Employees for a Small Business: Building a Talent Pipeline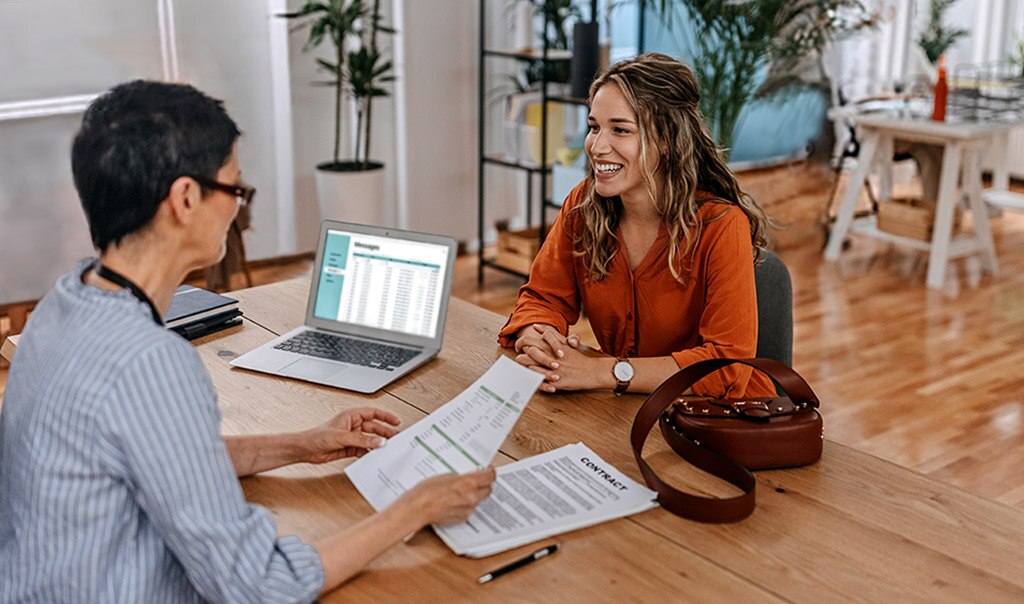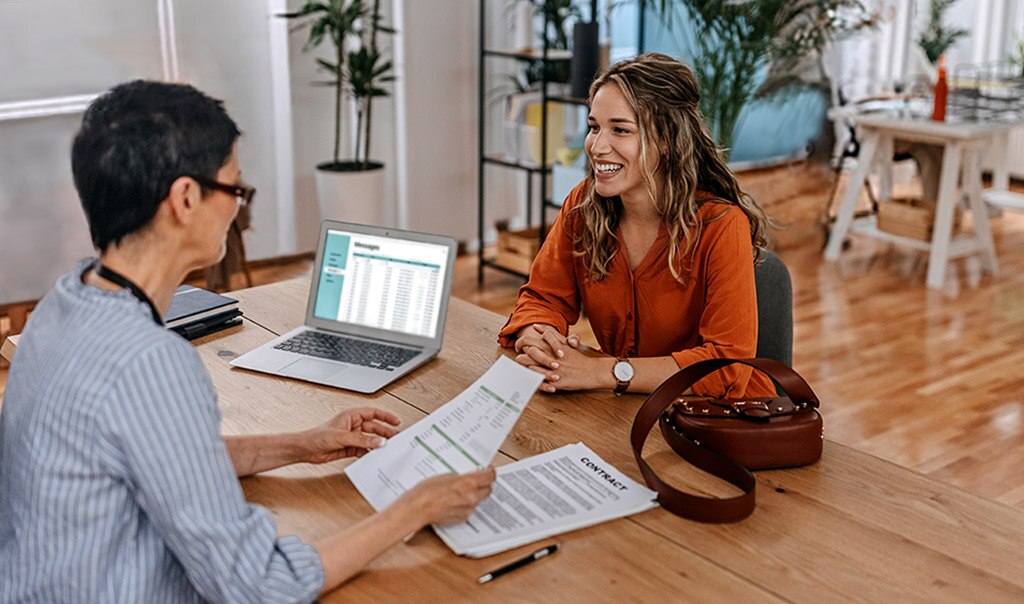 Small business owners (SBOs) may face a significant challenge in finding qualified applicants and new hires to fill their open jobs. Developing a small business talent pipeline can be an essential component of a strong talent management strategy that helps SBOs optimize their talent pool.

When you own a small business, dedicating resources to finding the right talent can be difficult — particularly if the task of hiring falls to the business owner rather than a dedicated human resources professional or an external agency. This important but time-consuming job can also divert an SBO's time from other critical day-to-day business activities.

Understaffing is a serious issue that can cause many problems including additional strain on existing employees, potentially leading to burnout and further turnover. A typical small business owner can't afford to turn down work because of a worker shortage. Doing so could put the continuity of their business operations at risk.
Because strong staffing is pivotal to success, SBOs regularly take on the challenge of finding good employees for their small business. That's where talent pipeline management comes in.
What Is a Talent Pipeline and How Do We Manage It?
Essentially, "talent pipeline" is a term used to describe a set of recruiting approaches, tools and techniques to help businesses develop long-term relationships with qualified talent. The goal is to identify prospective employees early and build a steady stream of viable candidates. This is valuable because it can help businesses more efficiently find new employees and avoid delays that could potentially hurt their businesses' bottom lines.1

Let's take a look at what a talent pipeline does and why it's essential for SBOs to build one.
Why Do Small Businesses Need a Talent Pipeline?
A talent pipeline helps enable a small business to more easily hire the right people when they need them. This ability can be a key contributing factor for building a healthy and robust small business and an important way to avoid worker shortages.

Continuously identifying and nurturing prospective new employees can help strengthen your company in many ways, including providing:
A stable workforce. Having enough workers helps maintain uninterrupted service for your customers.
Continuity for your business. A business continuity strategy is critical, and part of that is having a solid talent pipeline.
Additional growth opportunities. Avoiding or fixing worker shortages can open more time on your calendar to pursue opportunities to grow your business.
It's wise to get out in front of this issue of worker shortages. The National Federation of Independent Business (NFIB) noted that more than half of businesses (63%) surveyed by the NFIB are hiring or trying to hire. Of those businesses, 89% report finding few or no qualified applicants.2 
NFIB chief economist William Dunkelberg said staffing shortages force business owners to adjust their operations to help mitigate lost sales opportunities.3 For example, a U.S. Chamber of Commerce survey found that 45% of contractors reported turning down work because they couldn't find enough skilled workers.4

That's why planning for hiring is critically important. Without the right employees to make the sales and service the clients, SBOs could lose out on new business opportunities, adversely affecting their revenue, business stability and projected growth.
Where Can Small Businesses Find New Employees?
There are a variety of ways that SBOs can find new workers. To help give yourself an advantage, proactively schedule time in your workweek to invest in building an active talent pipeline. Book it on your calendar and prioritize it like any other important appointment during your workday.

Think through the checklist below for areas to explore for new employees:
Regional chambers of commerce and industry associations.
High school vocational programs and community colleges.
Other college programs that might have "feeder" opportunities such as job fairs, campus career centers, or internship programs.5
Digital marketing, including social media and your website.
Local and virtual networking events.
Employee referrals and recommendations.
In a Wednesdays with Woodward® webinar hosted by the Travelers Institute®, Thomas Sullivan, Vice President of Small Business Policy for the U.S. Chamber of Commerce, shared examples of how some small businesses are getting creative in their efforts to recruit qualified employees.

The first company Sullivan discussed was a sheet metal fabrication business in Minneapolis, Minnesota. Over 15 years, this Minnesota company's co-president built a talent pipeline by hiring candidates based on competencies rather than just known skills. The company began its search by reaching out to middle schools and expanded its outreach to community colleges and school superintendents.

The approach has been successful. That Minnesota business owner helped "create partnerships that eventually led to people wanting to work for her," Sullivan said.6

The Minnesota company stands out as a role model for small businesses looking to create a talent pipeline, Sullivan said. It looked for students with special interests that would potentially make them a good fit for the company. In hiring, "[this small business doesn't] focus on technical backgrounds but they look at hobbies [and] extracurricular activities that would lead to the interest in becoming a machinist or industrial engineer," Sullivan said.7

In another example, Sullivan described how a manufacturer in Worcester, Massachusetts, had success finding talent through a high school's gaming club. Students who are interested in and skilled at video gaming may find that a manufacturing job involving complex machinery engages them.8

That's a win-win for small businesses that recognize the benefits of pairing prospective employees to a particular role based on the activities they enjoy and have a proficiency in and that are transferrable to the skills required on the job. 
The tip, Sullivan noted, is for small businesses to rethink what makes their jobs attractive or interesting and look for people with like skills and interests. By identifying these potential employees early, small business owners may more easily be able to train and upskill them for positions they need to fill in the short term and in the future. "Building a great work environment helps, too," said Sullivan.9
A Strong Talent Pool Is Key to Small Business Success
Keeping your small business appropriately staffed is one way to safeguard your company on its path to continued success. Keep in mind these final tips:
Build your network. Informal partnerships created through networking can bring together stakeholders under a common need.
Think about the future. Mapping out the future of your business helps identify the skills, education and training your team will need.
Share a clear job description. Make sure the job details are presented in an accurate and enticing manner. For example, larger income potential is more attractive than a small number. Consider advertising your job opening using an annual salary figure versus a per-hour rate to help make the job more appealing.
Protect Your Small Business with Insurance From Travelers
Travelers has a long history of supporting SBOs with insurance tailored to address the unique risks facing different small businesses, and we understand the staffing challenges you face. Contact a local independent agent to learn more about small business insurance to help protect your company.
Sources
1, 6, 7, 8, 9 https://www.travelers.com/travelers-institute/webinar-series/symposia-series/Small-Business-Big-Opportunity
2 https://www.nfib.com/foundations/research-center/monthly-reports/jobs-report/
3, 5 https://www.uschamber.com/co/run/human-resources/how-to-recruit-employees-from-colleges
4 https://www.uschamber.com/workforce/how-one-small-business-is-finding-workers-in-a-tight-job-market
More Prepare & Prevent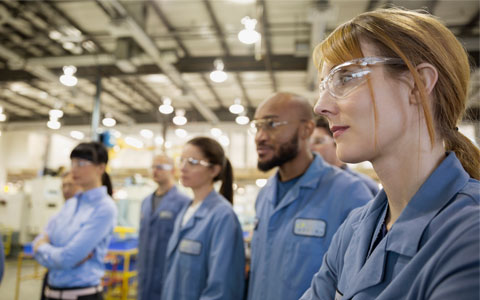 Attracting qualified job candidates can be a challenging but important task for companies of all sizes.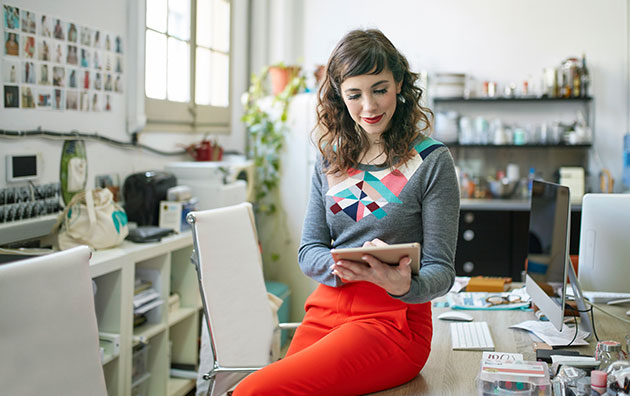 Learn how to use digital marketing to help grow your small business. This includes social media, email marketing, SEO, online advertising, and customer reviews.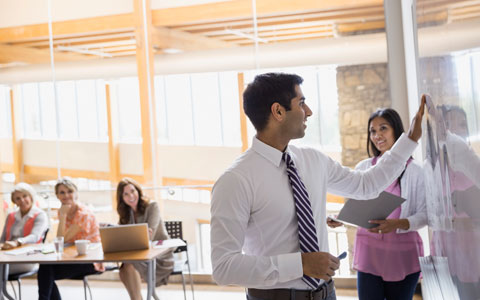 Having a strategy – before an event happens – helps to maximize the chance your business can recover while minimizing the loss of property, life and assets.