Does Homeowners Insurance Cover Pool Damage?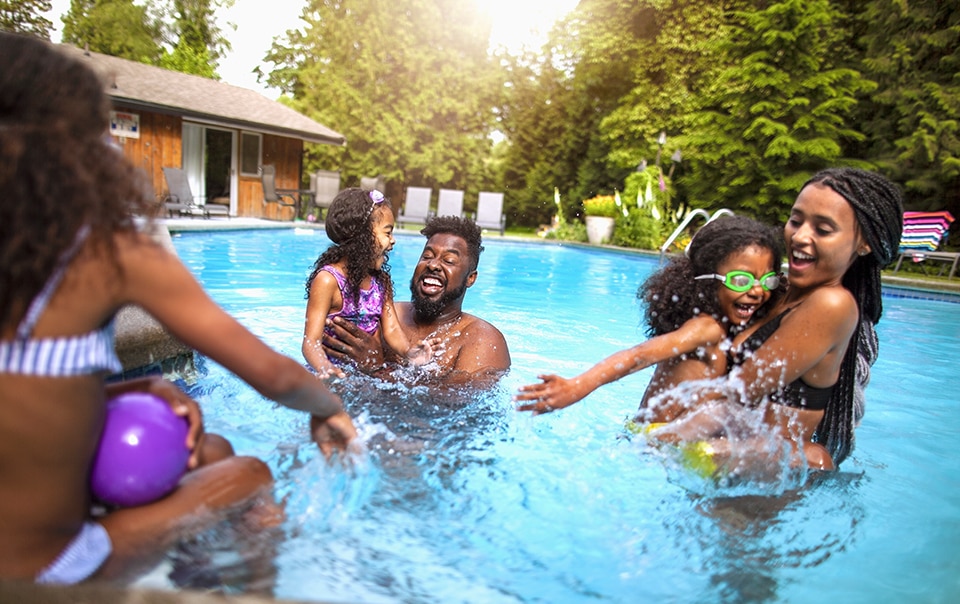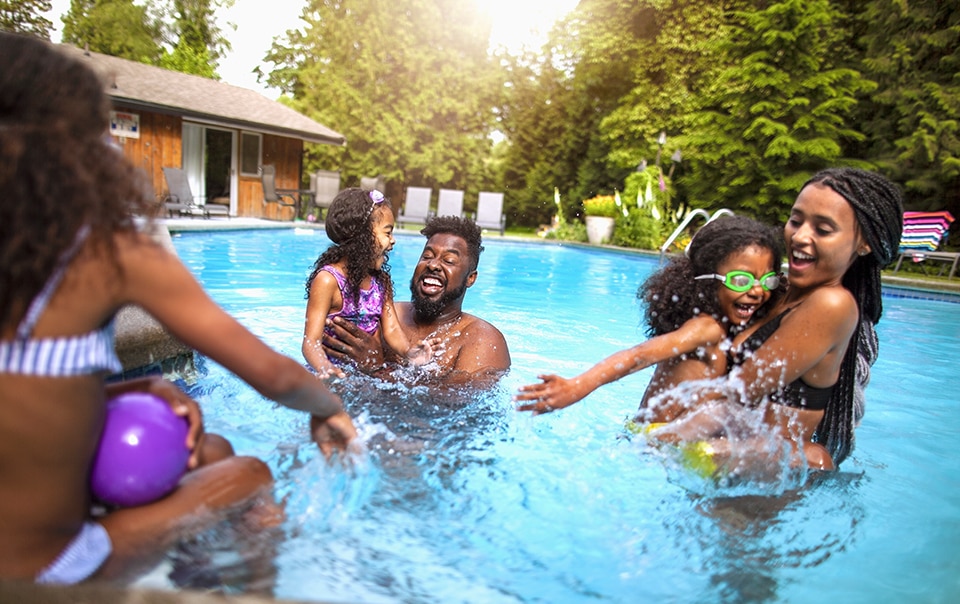 In general, if your pool is damaged by a covered peril, it will be covered under your homeowners insurance policy. The way your policy is written will determine whether your pool is considered part of your home or viewed as part of your "other structures" coverage.
What Is a Covered Peril?
Your homeowners policy can cover damage to your home and other structures in the event a covered peril occurs. These perils can include:
Fire
Windstorm
Hail
Lightning
Vandalism
For example, if a tree blew over in a windstorm and damaged your pool, your home insurance would likely cover repairs. Damage caused by earthquakes is not covered by a standard homeowners policy, so if your pool cracks due to a shift in the ground, you'd be responsible for the repairs. Additionally, damage due to poor maintenance or standard wear and tear of your pool is not covered by your policy. Coverages vary by state, so be sure to check your policy for specific details.
Do I️ Need Additional Liability Coverage for My Pool?
In addition to coverage for property damage, your homeowners insurance policy provides liability protection for incidents that occur on your property. Having a sufficient amount of liability coverage is extremely important for pool owners, since there's additional risk involved. Typically, many insurers recommend your liability coverage limits be at least $300,000 to $500,000, if not more.1
In addition to the standard liability and damage coverage on your homeowners insurance policy, you may also want to consider an umbrella policy, which can help protect your assets if you are deemed responsible for damages that exceed the limits on your primary policy. With a pool in your backyard, umbrella coverage is worth considering since typically you're responsible for any incident that happens on your property, even if you're unaware that it's happening. An umbrella policy can also provide additional liability coverage above that provided by auto and boat policies. You may also be eligible for discounts when you purchase more than one policy from the same carrier. Ask your insurance agent about bundling your policies.
Is Coverage Different for an In-Ground vs. Above-Ground Pool?
Typically, homeowners insurance coverage will differ based on the type of pool in your yard. While in-ground pools are typically covered as part of your dwelling coverage or other structures coverage, when it comes to damage, an above-ground pool may be categorized as personal property or other structures. In this case, you'll want to talk to your insurance agent to determine if your property limits are enough to cover repairs or replacement of your above-ground pool in case of damage.
In terms of liability coverage, similar rules apply. No matter the type of pool you have, it's important to take precautions to help keep your pool area safe, as well as to follow your state and local laws for pool ownership and safety. Some safety guidelines include fencing off the pool area to keep small children out if left unsupervised, making sure the pool deck is not slippery, and taking extra caution with pool accessories like diving boards and slides.
Navigating the ins and outs of homeowners insurance can be a challenge when it comes to special features in your yard such as a pool. Contact your local independent agent or Travelers representative to discuss your coverage needs.
Sources:
More Prepare & Prevent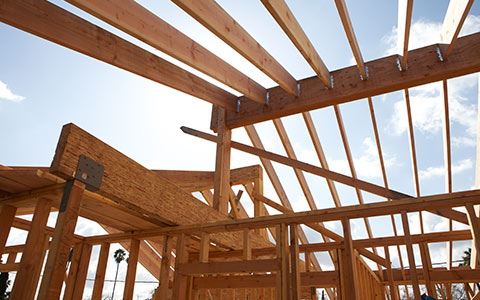 If your home isn't insured to its estimated replacement cost, your homeowners policy may not cover the full cost to rebuild.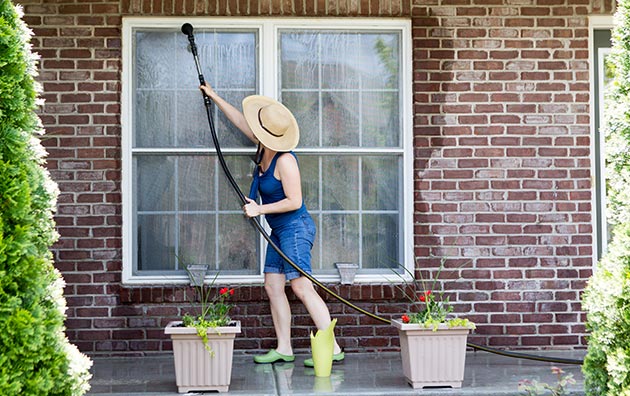 Summer home maintenance can help keep your home safe from damage. Get summer home maintenance tips from Travelers.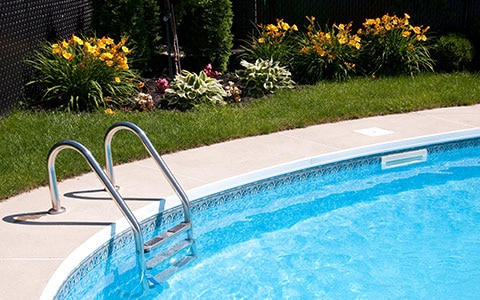 Here are some tips to help you get your pool ready for the summer.