Helping Protect Your Cargo While in Transit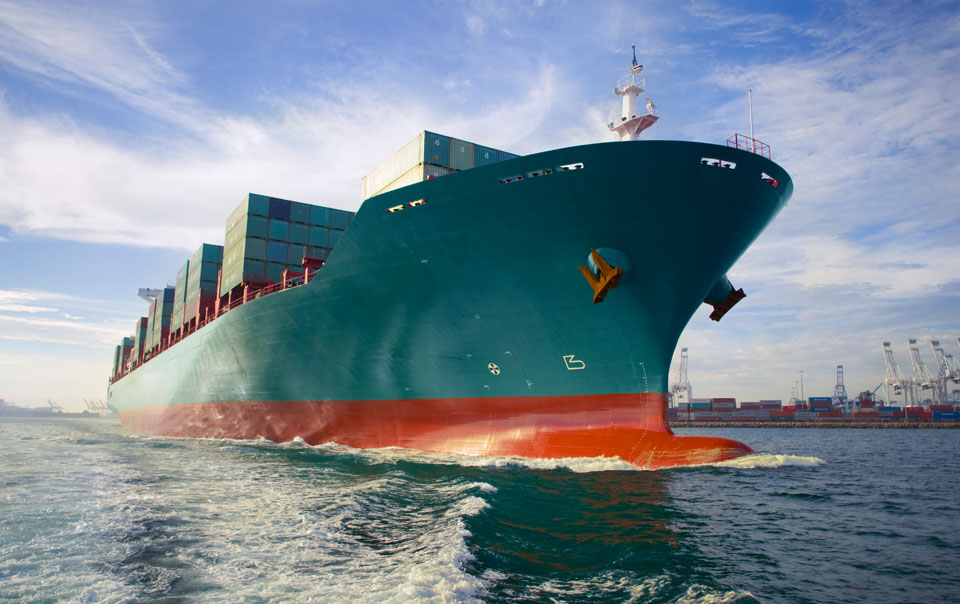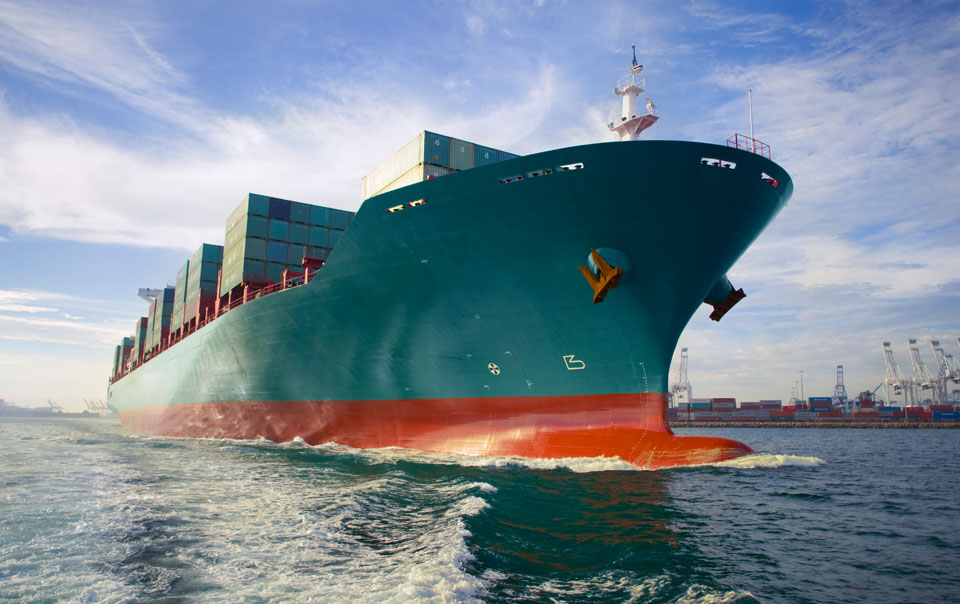 When intermodal, or containerized, cargo arrives at its destination damaged, it can lead to long delays in coordinating replacement goods, potentially disrupting your supply chain and threatening relationships with key customers. Taking steps to ensure that your cargo is properly protected can help prevent costly business interruptions.
Physical damage and wetting damage accounts for 68 percent of Travelers' ocean cargo claims.1 Wetting damage of containerized cargo can result from a variety of problems including holes in the container's structure or floorboards. Atmospheric moisture trapped within the container after the doors are closed (container sweat) or inside the cargo itself (cargo sweat) can also cause damage. As temperatures change within the container, water droplets may form upon the inner steel surfaces that eventually fall like rain upon the cargo. This process can be repeated several times during a lengthy intermodal shipment.
Some of these shippers may not fully understand what is required of them to protect cargo shipped within intermodal containers.
Intermodal containers, and the cargo they protect, are routinely subjected to heavy rolling, pitching, and vibration while in transit. They can also experience significant shock loads during the process of transferring them between ships, trains and trucks. It is the responsibility of the shipper to properly secure the product against these expected circumstances. It is common for shippers of intermodal cargo to rely on third party logistics companies to properly load and secure their cargo. It is critical for shippers to verify that the third parties they hire have the right experience to properly protect their product during loading of intermodal containers.
Inspecting and Securing Cargo Considerations
Before loading begins, containers should be thoroughly inspected. In addition to examining for holes, the inspection should consider the container's structure as well as the quality of the mechanical door closing devices and rubber door gaskets, and ask the following questions.
Are conditions relating to the potential for cargo sweat properly evaluated and controlled?

Are container vents properly set?
Should moisture absorbing materials be placed within the container?
Are moisture barriers necessary?

Is cargo being secured properly based on the type of goods being shipped?

Are void spaces filled to prevent sliding?
Have adequate lashings been installed that secure the cargo without damaging it?

If the cargo is temperature-sensitive, should temperature controlled or refrigerated containers be used?

Have enhanced procedures and instruction been developed to ensure the proper temperature and ventilation settings are made prior to the container's departure?
Should additional temperature sensors be inserted with the cargo for retrieval upon arrival to be certain conditions are as expected during the course of shipment?
"Companies may also want to consider working with local marine surveyors to help supervise the loading of containers if there is any doubt as to the experience of shippers or third party logistics providers," says Kirk Rider, director of Ocean Marine Risk Control at Travelers. "While this can be an added expense, it may also be the best way to help ensure that proper methods and procedures are followed when shipping cargo by intermodal containers."
Cargo Insurance
No matter how well shipments are packed and prepared for transit, damage can still occur. Obtaining adequate ocean cargo insurance coverage is key, as even experts in moving cargo can be surprised by responsibilities they didn't know they had. When a supplier or freight forwarder handles the overseas cargo insurance on your behalf, there may be uncertainty about coverage provided.
Is the insurance coverage they carry "all risk" or something less?
If there is a question or problem, do you have access to the claim professionals?

What is the claim filing process? Do they have the resources to efficiently resolve your claim?
Receiving Cargo
When cargo arrives at your facility, carefully inspect the product as it is being unloaded and document any conditions of damage or wetting that may be noticed. If your cargo is susceptible to breakage, it can be helpful to open and examine several packages at various stages during the course of unloading from the container.
Check the container for holes or any other signs of damage that may have caused harm to goods.
Inspect for smoke damage.
Document any damage that you find.
When cargo damage is found, the following checklist can help ensure you are properly compensated for any damage:
Stop unloading operations and photograph the damage conditions while the cargo still remains within the container. After unloading the product, additional photos and accompanying documentation should include:

Images of the closed door panels to capture the container's identifying descriptions.
Image of both internal and external views of all side walls, the container roof, and decking, whether showing obvious damage or not.
If possible, use chalk or some form of temporary identifier to highlight areas where it appears the container has been damaged or compromised and photograph them from various angles and distances, showing both internal and external views. Include a ruler or some other reference that will help demonstrate size and distance of the damage.
If wetting damage is observed, photograph the condition of the wet damaged product within the container and after discharge and carefully examine the container for possible points of external water ingress.

Photograph the vents and determine whether or not they were open or closed upon arrival.
Photograph each door and capture the condition of the door seals and locking devices.
If possible, collect samples of water, or other source of the wetting, within a clean container.
Be certain to make notations on any delivery receipts or other shipping documents provided by the delivering carrier. Note the extent of damage, number of items/boxes as well as relevant observations as to the condition of the delivering intermodal container.
Damaged or lost cargo can be costly to your business. Taking steps to help protect your cargo, such as knowing which questions to ask third party logistics companies that load containers for shipment and working with a surveyor to help ensure that cargo is properly loaded, can help protect against potential business interruptions.
Sources:
1 Travelers claim reporting, YE 2014.