Commercial Umbrella Insurance
A Commercial Umbrella Insurance policy adds an additional layer of protection to help safeguard your assets should your business become faced with the catastrophic impact of a large claim or lawsuit.
What happens if your business is sued and the judgment amount exceeds the liability limits of your primary insurance policy, or you have multiple claims and the limits are exhausted? Not having adequate coverage for lawsuits can leave your business exposed. Umbrella insurance can help address these risks.
Commercial Umbrella
The coverage provided by your Commercial General Liability, Commercial Automobile Liability or Commercial Employers' Liability policies should protect you in most situations. However, adding a Travelers Commercial Umbrella policy provides an additional layer of protection. This can include:
An affordable second source of protection for your business beyond your primary insurance
Provides higher limits of liability for automobile, general liability, and employers liability
Can cover exposure gaps by kicking in where your primary insurance ends
Not just for large companies; limits up to $25 million may be available for all small business types
Consider these liability risks:
A customer is injured when falling down slippery steps, causing injuries that require long term care
An employee in a company vehicle rushes through a traffic light, resulting in an accident that causes severe injury and property damage
During the course of a workday, one of your employees causes an accident that severely injures a vendor.
Find an Agent
Need an Agent?
Get the personal service and attention that an agent provides.
Find a local agent in your area:
Related Products & Solutions
Combines property and liability insurance to provide a bundled, affordable solution that meets the general needs of your small business.
Whether you have employees driving occasionally to an off-site meeting or a fleet of drivers delivering products to customers every day, Travelers can help protect your business on the road.
Unfortunately, mistakes can happen. Protect your business from liability risks resulting from professional services, advice or recommendations provided by your business.
Provide benefits to your employees and protect your business when a work-related injury occurs.
Insights & Expertise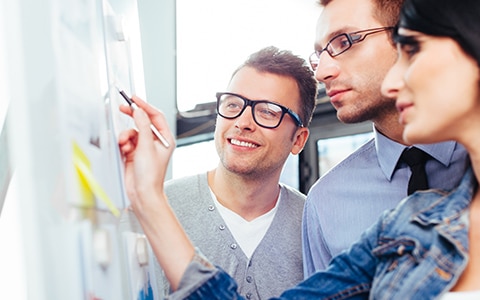 Developing a plan in advance can help businesses weather unexpected emergencies.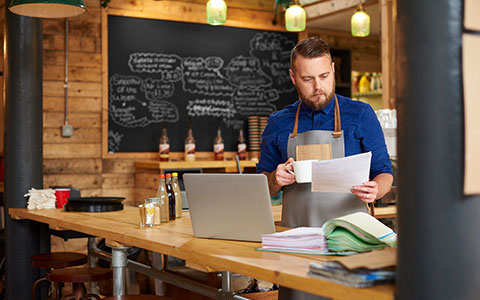 Here are some of the more important terms to help you understand your policy.
Related Services
We have one of the largest Risk Control departments in the industry, and our scale allows us to apply the right resource at the right time to meet customer needs.
Our knowledgeable Claim professionals will respond to your needs with speed, compassion, integrity and professionalism. It's our business to help keep you in business.