Employee Spotlight: Our Many Mask Makers


Threads of Kindness
Dozens of creative and kind-hearted colleagues across Travelers did what they could to help alleviate mask shortages during the COVID-19 pandemic. From offices across North America, many of our staff have volunteered their time to design, sew, and distribute masks.
30 members of Travelers' Women & Allies Diversity Network, along with other Travelers employees, sewed and donated hundreds of masks to Tieks, the Million Mask Challenge, hospitals, and medical providers.
In New Jersey a Travelers employee, Sherry Guzman, with the help of eight friends, donated over 1,500 masks, 300 mask headbands with buttons to hold masks in place, and more than 40 surgical caps to over 40 organizations in their area.
In Washington state, Cathleen Copper from our Select Direct Service department and her daughter learned how to sew and created a Facebook group that collectively made more than 4,700 masks and 2,900 ear-saver headbands.
From our Toronto field office, one employee, Katrina Covello, went on a "mask-making escapade" which resulted in more than 600 masks, which were then distributed to front-line workers and two major hospitals in Toronto.
Just from these few stories, Travelers employees have donated over 7,000 masks to first-responders, hospitals, and those in need of PPE. During these unprecedented times, we are incredibly proud of our employees and community.
More Employee Spotlights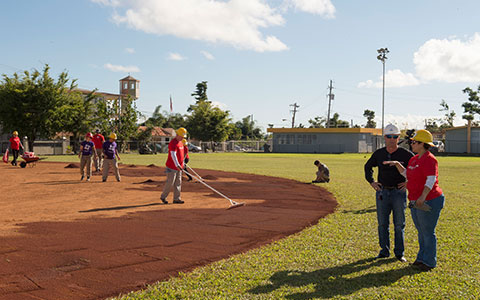 Following the devastation of Hurricane Maria, Travelers stepped up to the plate in more ways than one to help bring play back to the kids of Yabucoa, Puerto Rico.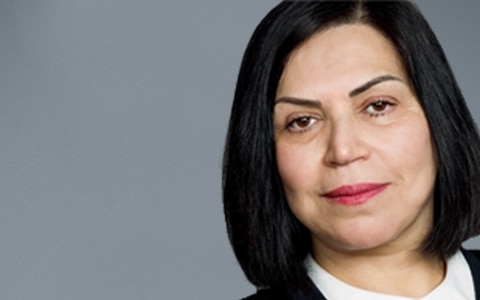 Shala Tavakoli hopes that her work to empower people in her community will inspire others to give back to their community by getting involved with nonprofit organizations.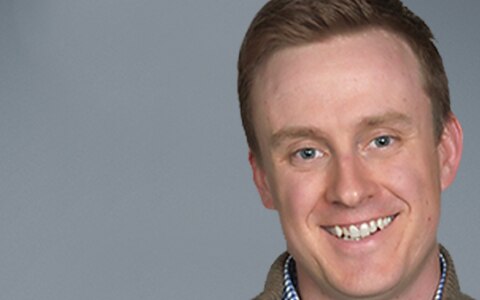 Andy Darvell uses his career experience and insight as a former mentee at BestPrep to pair employees with students eager to learn about business.