Photographer Insurance
Photography is a specialty business that requires photographer insurance to help protect your valuable equipment, your income, your employees, and even your business against the costs of third-party lawsuits.
As a Small Business Owner (SBO) of a photography business, it's important to understand the different types of essential insurance for photographers, the cost of photographer insurance, and why it's important to carry the proper photography business insurance. 
SBOs may customize a business insurance policy to help cover a photography business. Common coverages in a business owner's policy (BOP), like property insurance and general liability insurance, combined with optional specialized coverages, may help replace a photographer's income and cover the costs to replace equipment – such as cameras, lenses and computers – that are missing or damaged due to theft, fire or other covered losses.
Who Needs Photographer Insurance Coverage?
To protect your small business, you'll need photographer business insurance coverage designed to address the unique risks facing your business. The following types of businesses may need specialized photographer insurance:
Still Photographers
Videographers
Freelance Photographers
Photo Studios
Still or Video Wedding Photographers
Still or Video Freelance Photographers
Portrait Photographers
Photojournalists
Fashion Photographers
Advertising Photographers
Find an Agent
Need an Agent?
Get the personal service and attention that an agent provides.
Find a local agent in your area:
Types of Insurance Coverage for a Photography Business
Insurance for photographers includes protection for your property, income and employees, and protection against liability claims and lawsuits. How do you know what coverage will meet your specific needs? Here are some guidelines to help you choose the right insurance for your photography business:
First, consider a Business Owner's Policy (BOP). A BOP can cover:
Business Property Insurance
No lights, no camera, and you're stuck with no action. Your equipment, including cameras, lenses, lighting, studio furnishings and computers, requires special photography equipment insurance. Business property insurance is an insurance product that helps protect and reimburse you if a covered incident such as a fire, vandalism, theft or a storm damages your property or equipment.
Business Income Coverage
If a fire destroys your studio or equipment and you are unable to use it, you could, in a flash, start losing income. And while you are experiencing a loss of income, your business expenses will continue to mount. Business income coverage is a crucial part of your photography business insurance. This product may help cover lost income and ongoing expenses you are still responsible for, like rent and salaries.
General Liability Insurance
Liability insurance for photographers is an insurance product that safeguards your business if a customer or third party sues you. General liability insurance helps protect against lawsuits from unexpected events such as a slip-and-fall accident on your premises, or someone getting injured by a piece of your business equipment. Your photography liability insurance typically pays for that third party's medical expenses, property damage, and even legal fees you may be responsible for in the event of a covered claim.
Additional Protection for Your Photography Business
There are other types of protection your photography business might need. You may want to consider:
Workers Compensation
Workers compensation is an essential insurance component for a photography business to help protect your business and employees. Employers are legally required to carry workers compensation insurance in most states, even for seasonal or temporary workers. If a worker sustains an injury on the job, workers compensation provides coverage for medical expenses and compensation for lost time at work. It also helps protect you against the costs of potential lawsuits.
Commercial Auto Insurance
If you use a vehicle for your photography business, such as transporting your equipment to a shoot, it's a good idea to purchase commercial auto coverage to insure it. Typically, personal auto policies do not cover your vehicle if it is being used for business purposes. 
Photographer Insurance Cost
The cost of photographer insurance can vary, depending on many factors including the size of your business, the value of your property and equipment, the number of employees and where you conduct your photography work.
If you're on location, for example, photographing in a crowded place like a wedding or a concert, a guest could trip on an equipment wire, your business equipment could get damaged, or one of your employees could get hurt setting things up. Those factors could impact your premiums.
Contact your local independent agent or Travelers representative today to learn more and get a quote for photography insurance for your small business.
Related Products & Services
Provides benefits to your employees and helps protect your business when a work-related injury occurs.
Whether you have employees driving occasionally to an off-site meeting or a fleet of drivers delivering products to customers every day, help protect your business on the road.
Help protect your business from property and (general) liability risks with a bundled, affordable solution that meets the general needs of your small business.
Insights & Expertise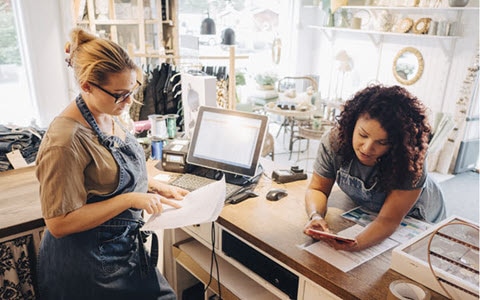 When inflation is on the rise, small businesses need to evaluate their insurance coverage to avoid potential gaps in the event of a claim. Learn how to protect your small business against inflation.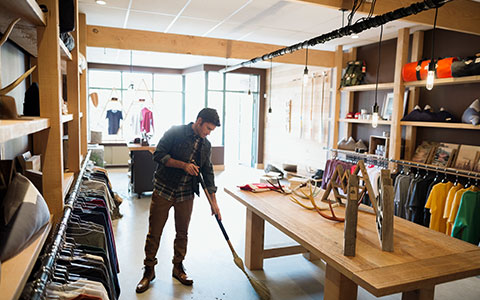 General liability can help you protect your business if someone claims that it caused them harm or loss and they take legal action. Here's what you need to know.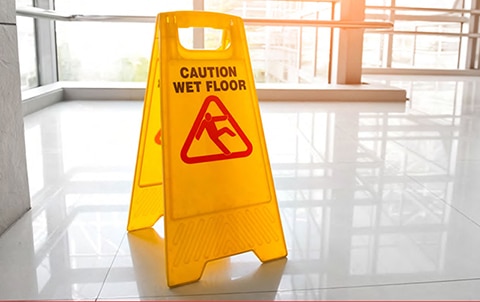 Slips, trips and falls are a major cause of workplace injuries. Help keep your employees safe and your business protected with these tips to prevent fall related injuries.
Related Services
With more than 115 years of risk expertise and a staff of 500+ Risk Control consultants, Travelers has the experience and technical proficiency to help businesses manage their risks.
Our knowledgeable Claim professionals will respond to your needs with speed, compassion, integrity and professionalism. It's our business to help keep you in business.