9 Tips on How to Sell a Car Privately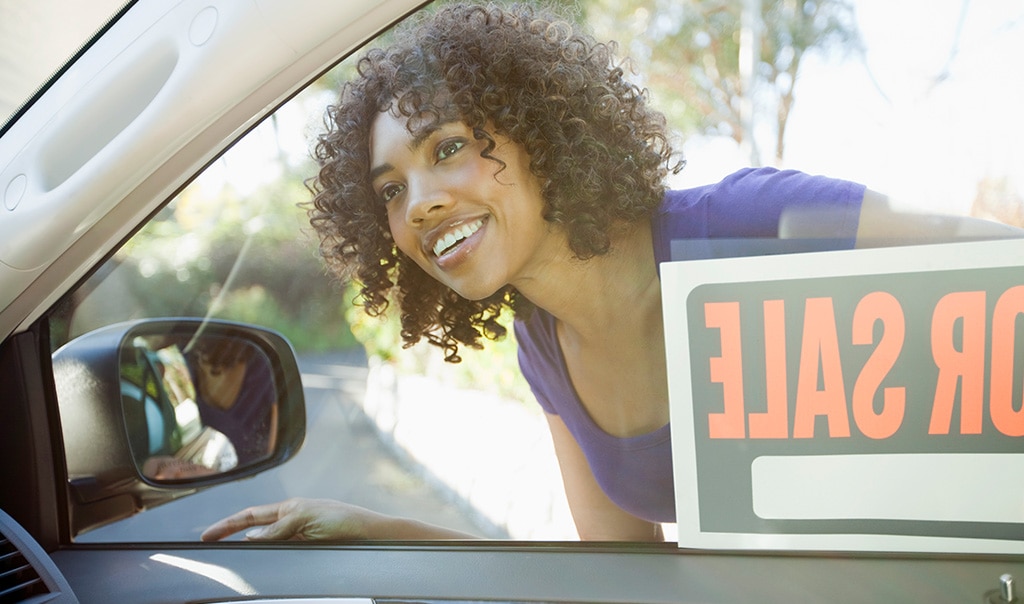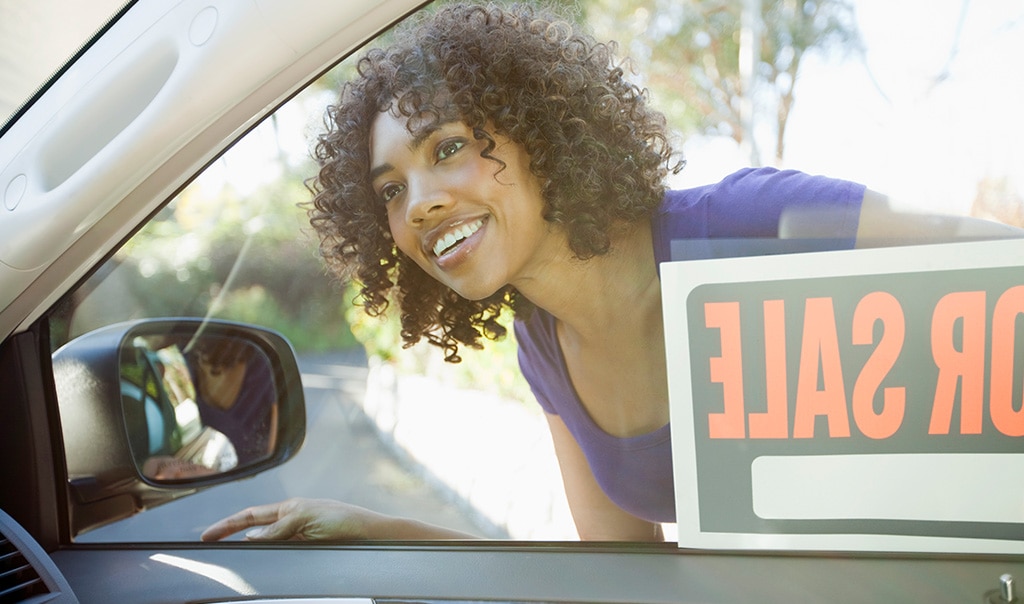 When you're ready to sell your used car, you have two choices: sell it to a dealership or sell it privately. Selling a car on your own is doable, but there's more to it than meets the eye. You need to maintain insurance on the vehicle while you're still using it and preparing the car for sale. Contact your local independent agent or Travelers representative for guidance. Let them know that you're getting ready to sell your car and make sure you're appropriately covered throughout the process.
Keep in mind that a change in car ownership also means you'll need to consider insurance coverage for the next vehicle you own. With all this in mind, here are nine tips to consider when selling a car privately.
1. Collect Your Paperwork
Before you can list your car for sale, review your documents (title, service records, owner's manual, warranty information) to help determine how much the car is worth. The more information you can present to a buyer, the easier it may be for them to decide whether your old car will be their new one.
What Do I Need in Order to Sell My Car?
No matter how old your car is, you'll need the following documents if you want to sell it privately:
The title to the vehicle: Before you can sell your car, typically you'll need a copy of the title to legally sign over the car to the new owner, depending on which state you live in, where you'll be doing the transaction and circumstances pertaining to the vehicle.1 If you're still making payments on the car, speak with your lender to find out what you need to do once you find a buyer. If you own the car outright, you should already have a copy of the title. If you're unable to put your hands on it, request a new title from your local Department of Motor Vehicles (DMV).
A valid bill of sale: For your sale to be legally binding, you'll typically need to provide a bill of sale.2  This will be the proof of ownership your buyer uses when they register the vehicle. Every state's requirements are different, so ask for a bill of sale document at your local DMV office.
Service records: Though service records aren't usually required to sell a car, they can help make the sale easier. Buyers generally prefer to buy used cars that have clear maintenance histories, as it can provide a little peace of mind knowing whether the car is in good condition. If you've worked with the same mechanic or have always taken it to a dealership, contact them to get copies of the service records.
A copy of the owner's manual: The owner's manual explains the features of your car and provides troubleshooting tips. If you have the original owner's manual in the glovebox, include it in the sale.
Warranty information: If the car you are selling is still under warranty, locate as much of the warranty information as you can and include the documents with the sale if the warranty is transferable. Transferable warranties allow the new owner to use the warranties without issue or penalty.
2. Decide Where to Sell Your Car
Some of your options for selling your car include:
Selling it on your own locally.
Selling it through an online car marketplace.
Selling it to a dealer.
Each option of selling your car privately has pros and cons, so consider what each will require of you. For example, selling on your own may take more time and legwork but may get you a better price. Making a listing on an online car marketplace may cost you a little money, but it may give you access to a larger number of potential buyers. Selling to a dealer might lower the sale price but could put money in your pocket sooner and with less hassle, especially if your car isn't in pristine condition.3    
3. Consider the Market
Take some time to analyze the current market before listing your vehicle. This may help you to get a higher selling price. 
What time of year are you selling your vehicle? What type of buyers are on the market and what sort of cars might they be looking for? What prices are gaining the most traction?
For example, if you're in a suburban area, sedans, minivans and SUVs may sell more readily based on the demand. However, collector cars or convertibles might be harder to sell if you're not in a beachside town or if you're not selling in the heat of the summer. Understanding the market in which you're selling can help you better time and price your listing.
4. Price it Right
In addition to knowing your market, you also need to estimate the value of your vehicle before you commit to selling your car. For guidance, review online valuation resources or car dealer websites that list the prices of used cars. To get an idea of what people are paying for similar cars, head to an online marketplace for car buyers and sellers. These resources can give you a glimpse of what you might reasonably ask for the vehicle.
 5. Prep Your Used Car for Sale
If you're looking to get a better price for your used car, consider having it detailed – vacuuming, upholstery cleaning, waxing, the whole works – before you list the vehicle. If you're short on cash, you can do many of these detailing your car tasks yourself (they'll just take time). Just make sure you do it before you have photos taken. You want the car looking its best in your listing photos.
 6. Take Great Photos
Aside from the price and the mileage, the photos may be the most important part of a listing. In taking photos of your vehicle, capture it from various vantage points and in good lighting. Also consider snapping pictures of any distinct details on the car – the grill, wheels, sunroof or the navigation system.
If there are cosmetic defects, take pictures of those defects, too. This will help prospective buyers to make informed decisions when deciding whether they want to buy your car.
 7. Cross-List Your Car
To reach more potential buyers, you should consider listing your car on a variety of platforms. Do your research and list your car for sale on the online marketplaces that best fit your needs. Also consider listing your car for sale in the classified ads section of your local newspaper. Whatever method you choose, be mindful of listing fees and additional charges.
8. Plan Ahead for Test Drive Requests
Sometimes buyers will ask to test drive your car before committing to buy it. However, just handing a stranger the keys to your car can be risky. You can help protect yourself and your car by:
Calling your independent agent or Travelers representative first to ask whether your auto insurance policy allows test drives.
Asking whether your insurance or the prospective buyer's auto insurance will cover vehicle repairs in case of a mishap during the test drive.
Checking and snapping a photo of the prospective buyer's driver license.
Meeting at a safe place such as a shopping center, police station or local DMV, during the day.
Bringing a friend or relative along for added safety.
The last thing you want is for a test drive to turn into theft, though none of these suggestions are foolproof. If something does happen, call local law enforcement immediately to report the incident. 
9. Check Insurance Costs When Replacing Your Car
Though you still need car insurance when selling your car, you'll need to have coverage ready when you buy a new car. Keep in mind that getting a new car can cause a change in your auto insurance rates. Variables that can affect the cost of insurance include:
The purchase price of the car.
The cost of repairs should you file a claim.
Theft statistics and the safety record for that make and model.
To help offset a potential rate increase, ask your independent agent or Travelers representative about ways to help lower your car insurance costs. For example, you may be able to bundle your home and auto insurance policies, increase your deductible or take advantage of discounts. In fact, many insurers offer price breaks for low annual mileage, using telematics, taking a defensive driving class or staying accident free for a certain period of time.  
After You Sell Your Car
Whether you're selling your car privately or trading it in at a dealership, you'll need to alert your insurance carrier and lien holder, if you have one, of the change of ownership. Contact your independent agent or Travelers representative to let them know that you've sold the vehicle, and make sure to add your replacement car to your policy. Depending on your new car and how you plan to use it, you may also need to adjust your car insurance coverage options, deductible or coverage limits. The sooner you can discuss your options with your insurance agent, the sooner you'll be able to protect your new ride.
Sources
1,2https://portal.ct.gov/DMV/Registration/Sell-a-Vehicle/Selling-Your-Vehicle
3https://www.consumer.ftc.gov/articles/0209-buying-new-car
More Prepare & Prevent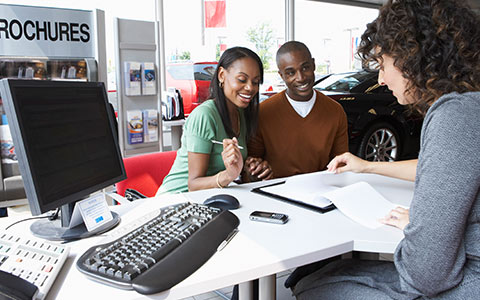 When evaluating whether it is better to lease or buy a car, here are some things you should consider.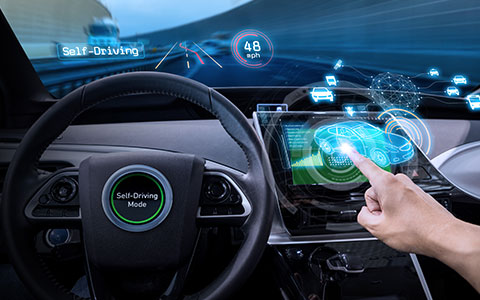 New technologies are bringing more safety features to help make your driving experiences safer and less stressful. Check out what's new!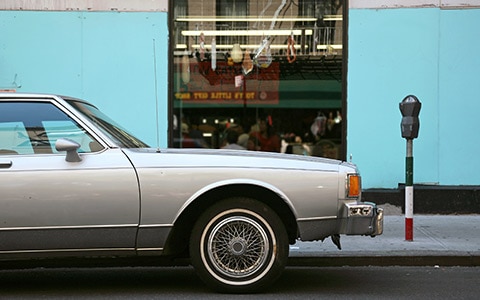 Keeping your car running safely into six-digit mileage requires proper care and maintenance from the start.