Car Insurance Coverage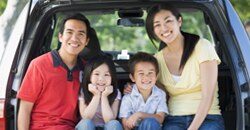 In just minutes, get a quote on auto insurance designed to help protect you and your car, as well as the people around you. Car insurance coverage requirements can vary from state to state, so it's important to know what's included in your policy, the policy limits and what, if anything, you may need to add.
Types of Car Insurance Coverage
There are several types of coverage. Understanding the differences between the kinds of coverages that are available can help you choose a policy that is right for you. The type of coverage you need depends on a variety of factors, including the state you live in, whether you own or lease the car, and the age of the car you drive.
Coverages for Your Vehicle
Liability coverage includes both bodily injury and property damage liability coverage and is required in most states. This coverage provides compensation for injuries to others, and for the damage your vehicle does to another person's property if you cause an accident.
If you are found responsible for causing damages as a result of an accident, this coverage may pay up to the limit you select, and it can provide for a legal defense if you're sued.
Uninsured/underinsured motorist coverage can help pay for damages and medical costs resulting from an accident caused by someone who has no insurance or inadequate insurance coverage. In some states, it may be offered as a combined coverage, while in other states it may be offered as two separate coverages (one for uninsured and another for underinsured motorists).
Coverage can extend to you and your family members that live with you. As a pedestrian, if you are hit by an uninsured driver, you can be covered.
Uninsured/underinsured coverage is required in some states.
Collision coverage helps pay for damage to your vehicle if your car hits another car or object, gets hit by another car or if your vehicle rolls over. This coverage is generally required if your car is financed or leased.
Comprehensive coverage helps pay for damage to your vehicle that is not caused by a collision. For example, theft, vandalism, hitting a deer or other animal, storms and certain natural disasters.
PIP insurance, also known as "no-fault" insurance, is required in certain states. It pays medical expenses, and in some cases lost wages and other damages regardless of who is at fault in an accident.
Medical payments coverage protects you and passengers in your vehicle who may be injured in an accident, no matter who is at fault. It also protects you as a pedestrian. Coverages vary by state.
Your car insurance deductible is the amount you'll be responsible for paying toward the amount of a loss before your car insurance coverage pays. The lower the deductible, the less you'll pay out of pocket if an incident occurs. For example, if you choose a $1,000 car insurance deductible and have a covered loss that causes $2,000 in damage to your car, you would be responsible for the first $1,000.
Selecting a higher deductible may lower your car insurance premium. But it is important to choose a deductible you can afford in the event of a loss. Talk to your local independent agent or Travelers representative about the deductible options available to you.
Your car insurance liability limits, also referred to as limit of liability, are the most your insurance will pay to another party if you are legally responsible for an accident. Choosing a higher limit provides you more protection if an accident occurs.
Coverage limits may vary by coverage type and state. Contact your local independent agent or Travelers representative to learn about the coverages and liability limits that are right for you.
Other Coverages and Features
Gap insurance, also known as loan/lease insurance, can help protect you if your vehicle is financed or leased. If your vehicle is totaled (deemed a total loss), this coverage may pay the difference between the actual cash value of the vehicle and the unpaid balance of the auto loan or lease.
Rental reimbursement, also known as extended transportation expenses coverage, can help pay for a rental car if your car is damaged in a covered accident and is out of commission for more than 24 hours.
Roadside assistance is coverage you can add to your car insurance policy to help when you find yourself stranded due to unexpected car trouble – like a dead car battery. These unexpected things can happen when you're at work, out running errands, or even when you're at home.
Premier New Car Replacement® gives you the extra coverage you need. If you total your new car in the first five years, this coverage pays to replace it with a brand new car of the same make and model.
Accident forgiveness is a feature of Travelers' Responsible Driver PlanSM. This feature forgives one accident within a specified period, helping to protect your premium from increases due to isolated mishaps.
Ride Share Coverage
Available in Colorado and Illinois only, this limited ride-sharing coverage endorsement can help protect individuals who drive for transportation network companies. This endorsement to your auto insurance policy provides you coverage for when you turn on your ridesharing app, but ends when you connect with a passenger.
Named Non-Owner
Named non-owner insurance is liability coverage for drivers who don't own a vehicle. It can also include other coverages. If you frequently drive but don't own a car, this coverage may help protect you and your passengers. You should consider it if you:
Frequently rent vehicles.
Drive a company car and also use it for personal use.
Borrow vehicles that are regularly available to you from other people.
Use car-sharing services.
Provide care for a person you don't live with and drive their car.
Umbrella insurance provides extra liability coverage that can help protect assets. It also can help cover defense costs, attorney fees and other charges associated with lawsuits.
Related Products
From jewelry to collectibles, you may have more valuables than you realize. And your home insurance policy may not provide the coverage you need.
Protect your home the way it protects you by choosing the property insurance coverage that meets your needs.
Knowing that you, your passengers and your vessel are protected can help you relax and enjoy your time on the water.
Prepare & Prevent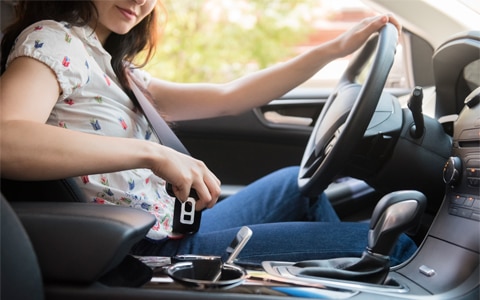 Knowing is half the battle, especially when it comes to insurance. Learn about common car accidents and how to help avoid them.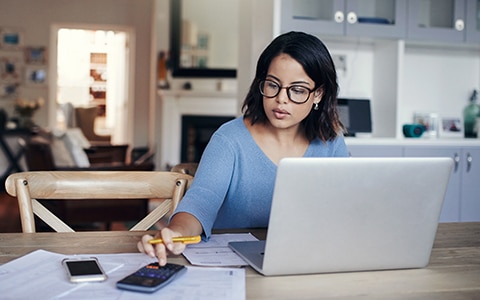 Car insurance is a necessary expense for many people, and there are a variety of ways to save. Here are 10 ways to save on your car insurance.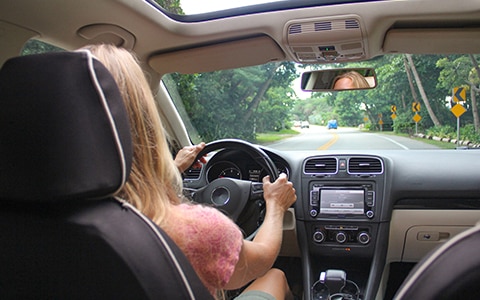 A telematics program like IntelliDrive® from Travelers can help you drive safely, and help you save money on your auto insurance.