Improve Manufacturing Operations By Aligning Workers Compensation and Continuous Improvement Programs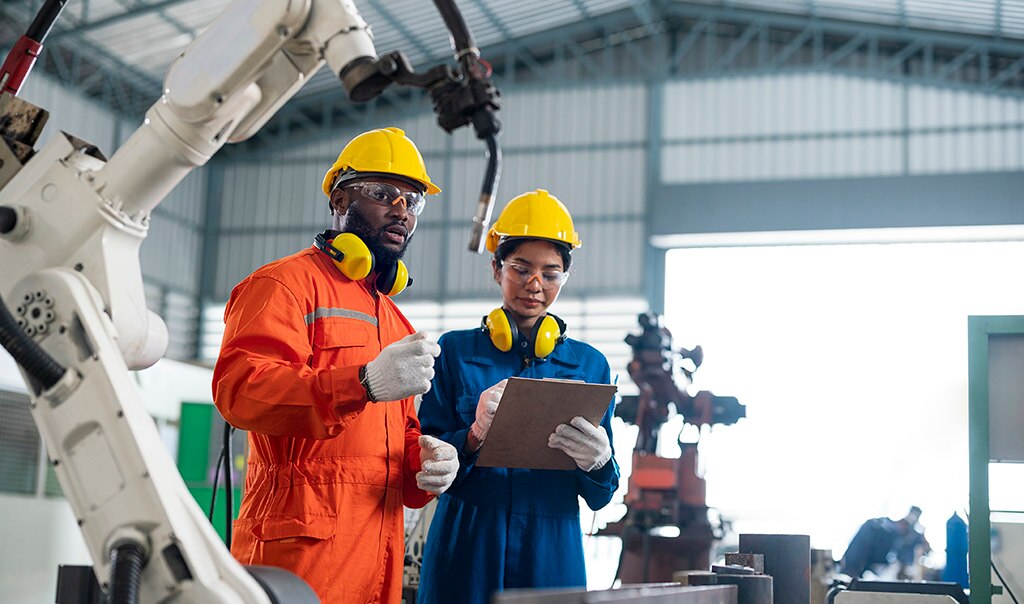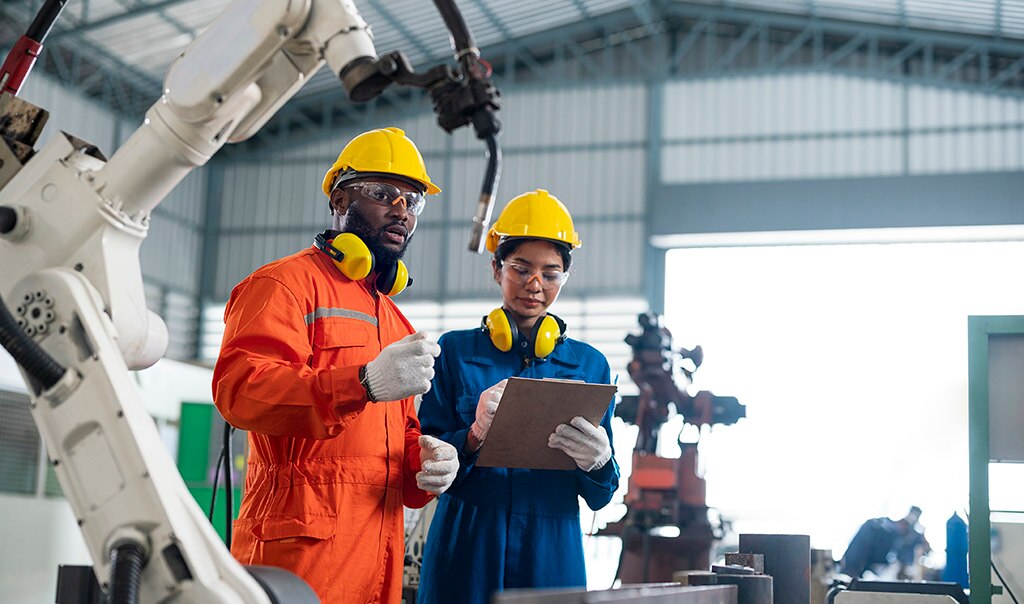 Ensuring your business thrives in the age of advanced manufacturing means keeping risk management top of mind. This is particularly true when it comes to protecting your workforce – because no matter how much technology and automation you integrate into your facilities or operations, maintaining employee well-being and productivity remain key to your company's long-term success. 
 
When employees are unable to work at full capacity due to injury or illness, it can often result in decreased productivity, greater expense to hire and train replacements and increased pressure on other employees to manage workloads – all of which could lead to costly errors, lower morale and more injuries, perpetuating the cycle of risk.
 
To keep production lines running smoothly and safely, today's manufacturers recognize the importance of having both a robust workers compensation program and a continuous improvement strategy in place. Each aims to improve workplace safety, increase operational efficiency and elevate employee engagement using organization-wide initiatives to help reduce employee turnover and better understand and mitigate injury trends. But did you know that aligning your workers compensation and continuous improvement efforts may lead to an even safer and more efficient manufacturing operation? 
Advantages of a Combined, Complementary Approach to Workers Compensation and Continuous Improvement Plans
Getting employees back to work as soon as medically appropriate while helping to ensure their health and safety after a work-related injury or illness – often the goal of a workers compensation program – helps maintain a productive workforce. Keeping workers productive – often the goal of a continuous improvement plan – means keeping them safe and healthy at work every day. These complementary objectives underscore the logical alignment of the two plans. 
 
A combined approach supports many shared goals and provides important benefits.
Increased Operational Efficiency and Safety
Continuous improvement enhancements, like the adoption of new technologies, can often lead to innovative, streamlined processes that drive sustainable advances in workplace efficiency and safety over time. For example:
Today's smart sensors can help identify opportunities to increase production line productivity as well as produce alerts when environmental hazards, such as air quality concerns, are detected.1 
 
Industrial robots can be programmed to perform certain high-risk or repetitive tasks, like picking up products that are placed high on warehouse shelves.2
Enhanced Worker Satisfaction and Corporate Reputation
A demonstrated commitment to making work environments and processes safer, more ergonomic, comfortable and accommodating sends a message that your company cares about employee well-being. This can help attract and retain skilled workers, particularly in a tight labor market.
Reduction of Claim Frequency and Associated Costs
Taking steps to reduce the likelihood and severity of ergonomic injuries, machinery-related accidents, slips, trips and falls and other workplace incidents – both physical and mental – can help minimize insurance and medical expenses, shorten the recovery and return-to-work process and mitigate compliance and legal liability in ways that may contribute to overall, long-term cost savings. 
66
The average number of days manufacturing employees missed due to a workplace injury.3
~30%
The reduction in number of missed days when injured employees used Travelers AI-driven mental health support solution, versus those who did not.4
Sustainable Business Growth
Workers compensation and continuous improvement planning both involve identifying opportunities for improvement, analyzing data to understand trends and making incremental enhancements to operational procedures and environments – processes requiring adaptability and agility in response to changing employee expectations, market conditions, customer demands, regulatory requirements and technological advances. These elements can be applied when developing any business strategy designed to ensure long-term profitability and success in the complex, dynamic and ever-evolving landscape of manufacturing.
Here are four ways that synchronizing strategies could benefit a manufacturing operation:
1. Improve Data-Driven Risk Assessment and Mitigation
Where workers compensation focuses on workplace injuries and minimizing their financial and legal impact, continuous improvement aims to increase operational efficiency. 
 
A common path to achieving both goals is one that works to reduce the risk of accidents and injuries. In both cases, data may be leveraged to identify where and how they are most likely to occur. By tracking claim and injury patterns, companies can make more informed, proactive, data-driven decisions about which workstation and production line modifications might best help prevent injuries and illness. 
 
The right insurance provider can help businesses understand and leverage their data to improve processes and reduce losses due to workforce injuries and illnesses. For example, Travelers partners with customers to collect and analyze key data that can help manufacturers make more informed operational decisions. In-house expertise and an innovative e-CARMA® platform designed to help companies harness the power of their front-line data to help Travelers customers better understand and manage workforce risk and proactively mitigate the long-term impact of workers compensation claims.
2. Enhance Ergonomics and Optimize Processes
Optimizing workplace environments, equipment and processes to reduce physical exertion and repetitive motion injuries – commonly known as ergonomics – can play a critical role in both a workers compensation and a continuous improvement strategy. With the shared goal of injury prevention, particularly musculoskeletal disorders that develop from regularly handling and lifting heavy objects, designing workspaces and operational procedures with ergonomics in mind can contribute to the success of both workers compensation and continuous improvement programs in several ways.
Ergonomic Strategy
Optimizing workstations and workflows to prevent injuries:
Workers Compensation Benefit: Potential to reduce claim frequency and severity, possibly minimizing insurance and medical costs.
Continuous Improvement Benefit: Helps ensure continued availability of healthy workers to help maximize operational productivity.
Accommodating restrictions arising from work-related injuries:
Workers Compensation Benefit: May facilitate more effective return-to-work transitions when they do occur.
Continuous Improvement Benefit: Helps identify accommodations related to getting employees back to work.
Enhancing comfort in the work environment:
Workers Compensation Benefit: Enhances the employee experience and potentially increases employee engagement.
Continuous Improvement Benefit: May reduce the risk of errors caused by discomfort and fatigue.
Involve employees in workstation, process and tool design:
Workers Compensation Benefit: Helps boost morale, which can contribute to overall physical and mental health, keeping employees willing and able to show up and work.
Continuous Improvement Benefit: May motivate employees with a sense of ownership and opportunities to provide valuable input to inform process enhancements.
An insurance carrier that offers valuable risk management resources can help businesses reduce the risk of employee injuries. Travelers has certified ergonomics and Risk Control consultants who can collaborate with customers to create a safer workplace. This can be a big advantage to manufacturers focused on minimizing risks and keeping operations running smoothly and safely.
Ergonomic Solutions at Work 
A building products manufacturer successfully implemented workplace improvements across one of its operations. A customized training program and targeted project support provided by a Travelers ergonomics team helped upgrade machine safeguarding approaches, reduce slip, trip and fall hazards and decrease product damage during manufacturing. The team contributed toward the company reporting substantial operational and cost-saving improvements.
50% reduction in strain injury frequency.5
58% decrease in workers compensation incurred claim costs.6
3. Workplace Safety and Employee Training
An engaged workforce that understands and participates in the development of safety processes and procedures can have up to 48% fewer safety incidents.7 Enhancing protocols and training programs to minimize the impact of workplace injuries is a shared focus of workers compensation and continuous improvement programs. While both involve identifying potential hazards and refining safety measures, workers compensation often centers on the physical and mental well-being of injured employees through the recovery process, whereas continuous improvement concentrates on creating a safer work environment to prevent injuries in the first place, often through the use of technology.
 
Since employee engagement and safety training contribute to the success of each strategy, the fusion of these efforts may help further reduce the likelihood of job-related accidents and illness while mitigating the risks that lead to workers compensation claims and lost productivity. 
 
As the nation's largest workers compensation insurer,8 Travelers offers flexible, responsive, reliable and innovative solutions and industry-leading expertise – from advice on how training can help attract and retain skilled labor to how to onboard and train employees and create a safety culture in the workplace – to help manufacturers meet the specific employee safety protocol and training needs of their operation. 
4.  Claim Management and Return-to-Work Programs
Despite a company's best efforts, accidents and injuries may occur. When they do, ensuring that employees recover fully and as quickly as reasonably possible and medically appropriate, and can safely and effectively reintegrate into the workforce, can be paramount. 
28% of all manufacturing injuries involved first-year employees, making up 24% of all manufacturer workers compensation claims.9
Though they occur less frequently, claims involving workers with 25 or more years of experience cost approximately 17% more than the average cost of all other manufacturing claims.10
Injured employees with at least one psychosocial risk factor — ranging from general anxiety to pain catastrophizing — have higher indemnity claims by approximately 50%.11
Ergonomics, a focus of both workers compensation and continuous improvement programs, can play a critical role. Adjusting workstations and tasks to accommodate individual recovery needs may help prevent reinjury and ensure a smooth transition back to work. To this end, streamlined, ergonomic workspaces and processes resulting from continuous improvement efforts can help optimize outcomes. Meanwhile, applying and integrating practices associated with continuous improvement into your workers compensation and return-to-work strategies – such as in-depth analysis, standardization and automation of processes, ongoing cross-functional collaboration, clear and consistent communication and timely, thorough incident investigation and reporting – may lead to more efficient claims management. 
 
Synchronizing data, discoveries and directives between your workers compensation and continuous improvement programs may enable your company to address injured workers' needs more quickly, accurately and comprehensively. This can help minimize the time and expense required to resolve claims while improving employee productivity and satisfaction. 
 
Engaging injured workers at the right time in the right way throughout the claim and return-to-work process can lead to better outcomes. Travelers provides innovative, industry-leading services, like Corridor of Care®, ConciergeCLAIM Nurse® and Workforce Advantage programs, to help employers offer more effective, efficient, personalized and supportive roads to recovery.
Having the Right Insurance Partner Is Key
Choosing the right workers compensation provider can be essential to managing manufacturing risk. While some manufacturers are satisfied to meet minimum coverage requirements, they may be missing key opportunities to establish and maintain their competitive edge. Partnering with an experienced carrier that offers workers compensation coverage backed by innovative, expert insights and consultative solutions can help manufacturing businesses:
Safeguard employees.
Reduce claim costs.
Increase productivity.
Protect your bottom line.
Choose a provider that is dedicated to helping manufacturers improve their safety cultures and manage their workers compensation programs to better protect your employees and your business. 
Sources
1,2 Advanced Manufacturing: Managing the Digital Transformation Journey, Travelers Risk Advisor Series, 2022. https://www.travelers.com/resources/business-topics/advanced-manufacturing 
3, 9, 10 Employee Injury Trends in Manufacturing. https://www.travelers.com/resources/business-industries/manufacturing/employee-injury-trends-in-manufacturing 
4 Travelers claim data from March, 2021 to August, 2022.
5, 6 As of October 30, 2022, compared to October 31, 2020.
7 An Engaged Workforce Can Improve Safety. https://www.travelers.com/iw-images/resources/Business/Large/workplace-safety/engaged-workforce-can-improve-safety-infographic.jpg 
8 2022 U.S. Statutory DWP. Copyright © 2023, S&P Global Market Intelligence. Used with permission.
11 Using Data to Better Understand & Manage Risk in the Post-Pandemic Workplace. https://www.travelers.com/resources/business-topics/workplace-safety/using-data-understand-risk-in-the-workplace

More Prepare & Prevent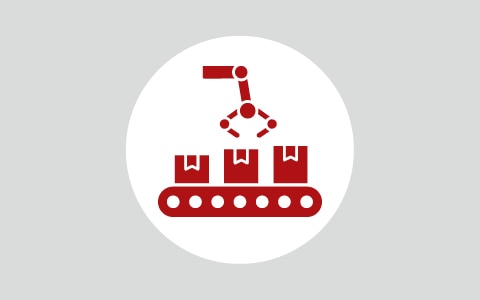 A single worker who is out for one day or more because of an injury may have a significant operational and financial impact on a company. Learn more about employee injury trends in manufacturing.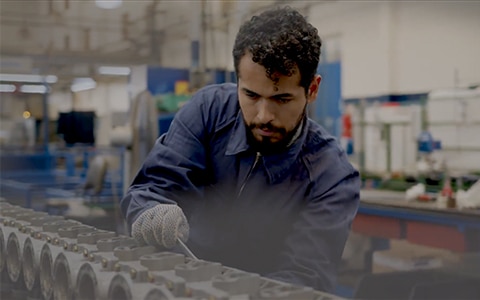 Consider these 20 emerging risks to manufacturing businesses and the specialized insurance solutions you can use to help protect your company.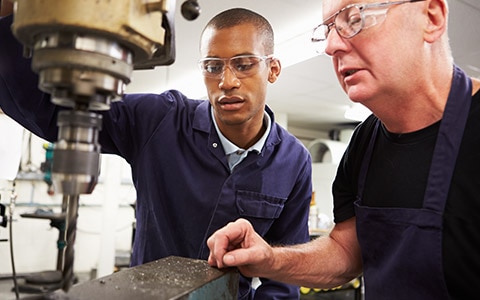 Attracting, training and retaining employees is key to gaining a competitive advantage in manufacturing.